10 Takeaways from 49ers Preseason Win Over Broncos
2 min read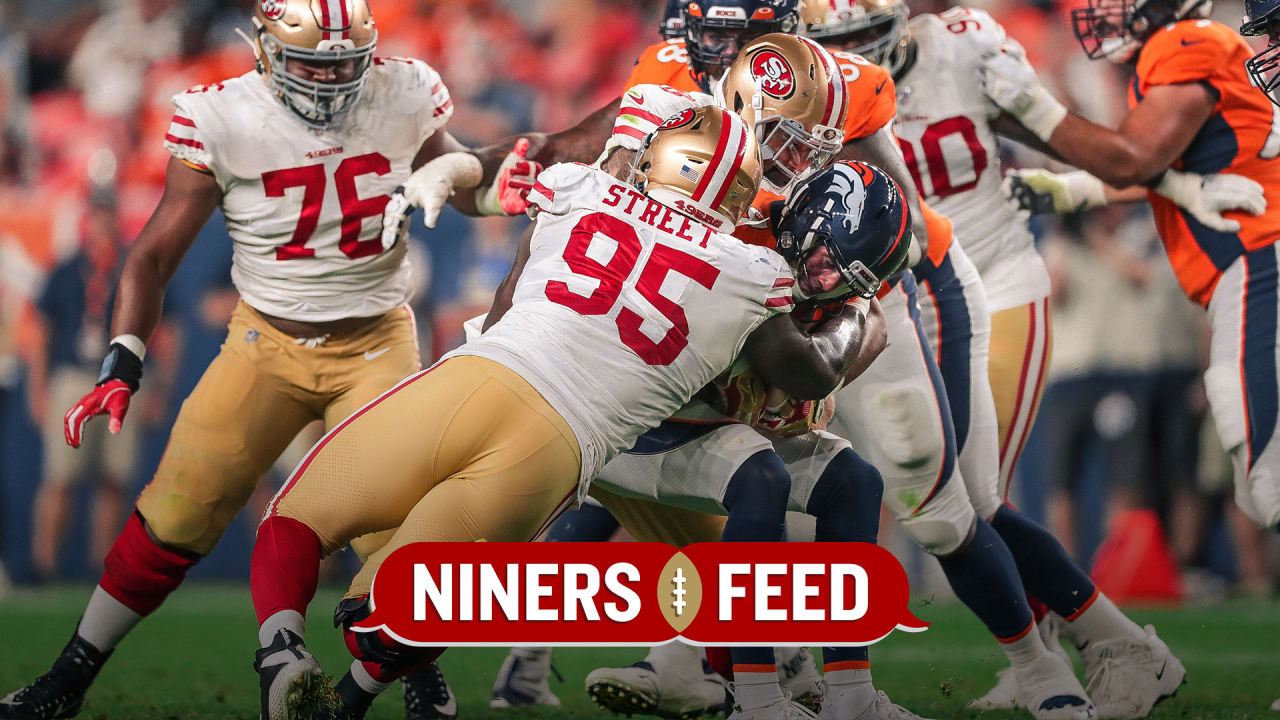 The San Francisco 49ers improved their preseason record to 2-0 following a rocky start against the Denver Broncos on Monday night. Unlike the exhibition opener, several 49ers starters made their preseason debut in the 24-15 victory over the Broncos. Here are 10 takeaways from the game.
1. It was not an ideal start for Jimmy Garoppolo, who took his first live snap since Week 3 of the 2018 season. The quarterback played the first three drives of the evening and went 1-of-6 passing, including two tipped passes and an interception during the 49ers first series.
"The whole offense couldn't really get going," Kyle Shanahan said postgame. "We didn't get anyone into a rhythm. I wish we could've gotten (Garoppolo) into a rhythm. It was very hard to pull them off on the third series because we wanted to go one to two series, but we wanted one to two good series. I think the first was longer than three plays. I think the second one was a three-and-out. I think the fourth one was a four-and-out, I'm not sure. We just didn't get going long enough and I had to get those guys out of there."
2. C.J. Beathard was the second quarterback to take snaps behind Garoppolo. Beathard finished 5-of-11 for 81 yards. Nick Mullens was the next quarterback off of the bench, completing 2-of-3 passes for 27 yards and a touchdown to Kendrick Bourne. Mullens found Bourne on a corner fade in the back of the end zone for the score. The 49ers totaled 278 yards of total offense and averaged 5.3 yards a play.
https://www.49ers.com/news/49ers-broncos-preseason-win-10-takeaways