17 Observations from 49ers Joint Practice with…
2 min read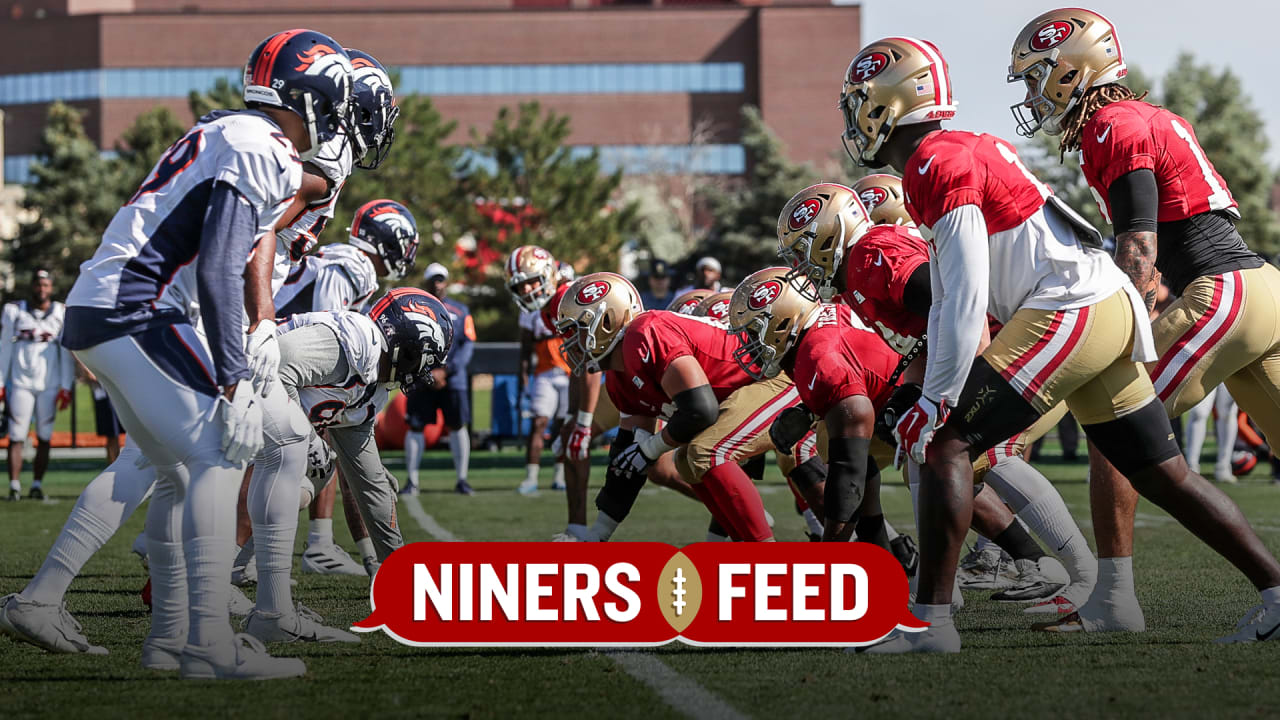 Here are the top offensive observations:
9. During 11-on-11 red zone drills, Matt Breida recorded a rushing touchdown. Jordan Matthews and Ross Dwelley also found the end zone during the drill.
10. Breida and Tevin Coleman both hit the open field for "would-be" rushing touchdowns.
11. During full team drills, Nick Mullens connected with Deebo Samuel on a crossing route for a big gain. Samuel also had a 15-yard pickup on a jet sweep.
12. A few plays later, C.J. Beathard evaded pressure and found Dante Pettis over the middle for a modest pickup.
13. Marquise Goodwin had a solid showing on Saturday, hauling in multiple receptions, including a 25-yarder from Jimmy Garoppolo up the left sideline during team drills.
14. Richie James Jr. also had a standout session. The second-year receiver came down with several receptions including back-to-back contested catches during a "move-the-ball" period.
15. Practice ended in a first-team "2-minute drill." Garoppolo connected with Matthews on a tough catch for 12-yard pickup to set Robbie Gould up for a walk-off field goal. Denver's sideline jokingly heckled Gould, and Broncos head coach Vic Fangio called a timeout in hopes to ice the kicker. Gould connected on the 55-yard field goal as time expired and playfully stared down the Broncos sideline to end the joint sessions (It was all in good fun).
16. D.J. Jones (knee) and Raheem Mostert (concussion) returned to practice on Saturday after missing the last four sessions. 
17. Mike Person is day-to-day with a foot strain. Also, Antone Exum Jr. did not participate in Saturday's session with a knee injury. He is also day-to-day.
https://www.49ers.com/news/49ers-broncos-17-observations-from-joint-practice