2020 Vikings Position Recap: Defensive Line
2 min read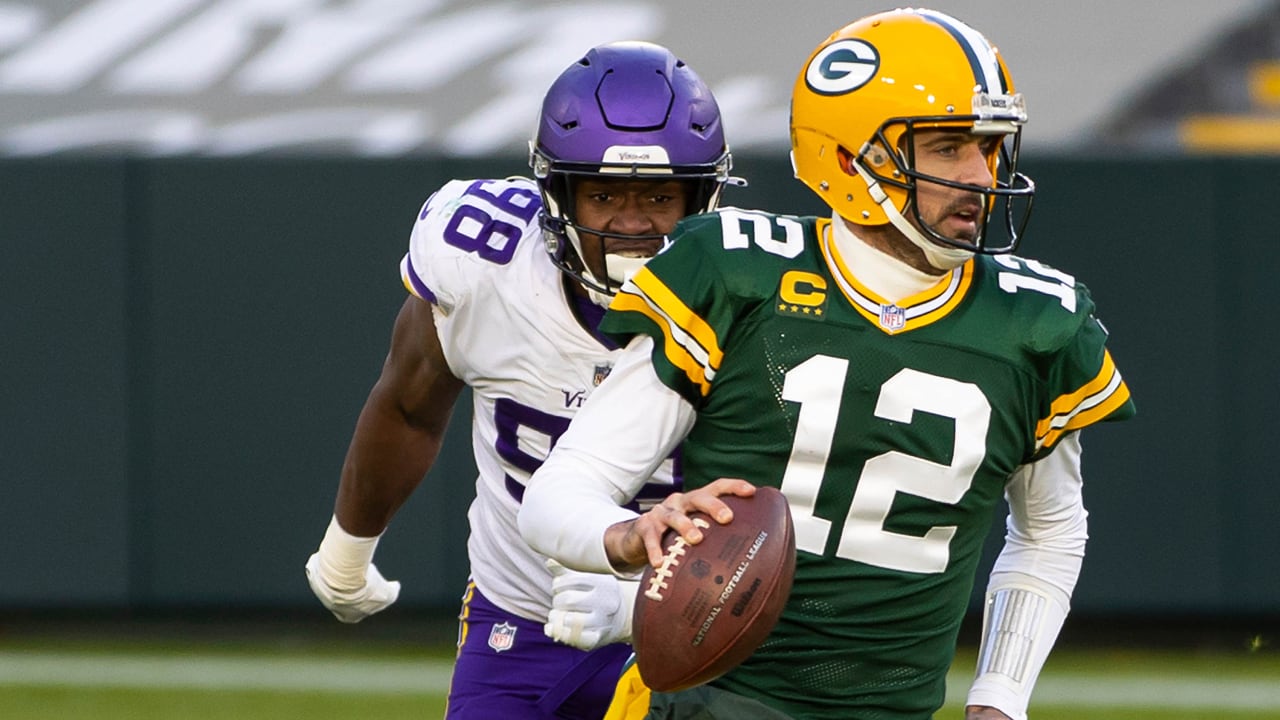 5.0 — The 5.0 sacks by Ngakoue tied for the fewest to lead the Vikings in any season.
The only other seasons with 5.0 sacks as the max total for a Viking involved ties among teammates: 1980 (Doug Martin, Mark Mullaney and Doug Sutherland), 1984 (Randy Holloway and Charlie Johnson) and 2007 (Ray Edwards, Ben Leber and Kenechi Udeze).
Vikings fans know the threat that Aaron Rodgers can pose via Hail Mary heaves in the final minute of a half or game. When the ball leaves the hand of the Packers QB, it's a moment on the edge, but in Week 8, Wonnum hustled and sacked Rodgers to force a fumble before the quarterback could launch a deep pass. Linebacker Eric Wilson recovered the ball to end the game and protect a 28-22 Vikings victory in the only home loss by the Packers during the 2020 regular season.
Note: All snap counts are on defense
16 games (16 starts); 654 snaps (60.9 percent); 44 tackles (22 solo), 1.5 sacks, 3 tackles for loss, 2 quarterback hits
14 games (9 starts); 617 snaps (57.4 percent); 36 tackles (16 solo), 2 tackles for loss, 5 quarterback hits, 2 passes defensed
15 games (15 starts); 696 snaps (64.8 percent); 35 tackles (16 solo), 3.5 sacks, 4 tackles for loss, 15 quarterback hits
16 games (16 starts); 662 snaps (61.6 percent); 34 tackles (20 solo), 0.5 sack, 2 tackles for loss, 3 quarterback hits
16 games (0 starts); 392 snaps (36.5 percent); 31 tackles (12 solo), 0.5 sack, 1 tackle for loss, 2 quarterback hits
14 games (2 starts); 471 snaps (43.9 percent); 24 tackles (16 solo), 3.0 sacks, 5 tackles for loss, 8 quarterback hits, 1 pass defensed, 1 forced fumble
13 games (1 start); 293 snaps (27.3 percent); 24 tackles (12 solo), 2.5 sacks, 3 tackles for loss, 6 quarterback hits
6 games (5 starts); 310 snaps (28.9 percent); 12 tackles (12 solo), 5.0 sacks, 5 tackles for loss, 7 quarterback hits, 2 forced fumbles
4 games (0 starts); 83 snaps (7.7 percent); 8 tackles (5 solo), 1 quarterback hit
9 games (0 starts); 59 snaps (5.5 percent); 3 tackles (2 solo), 1.0 sack, 1 tackle for loss, 1 quarterback hit
5 games (0 starts); 34 snaps (3.2 percent); 2 tackles (2 solo), 1 quarterback hit, 1 forced fumble, 1 fumble recovery
https://www.vikings.com/news/defensive-line-2020-position-recap