2020 Vikings Position Recap: Linebackers
3 min read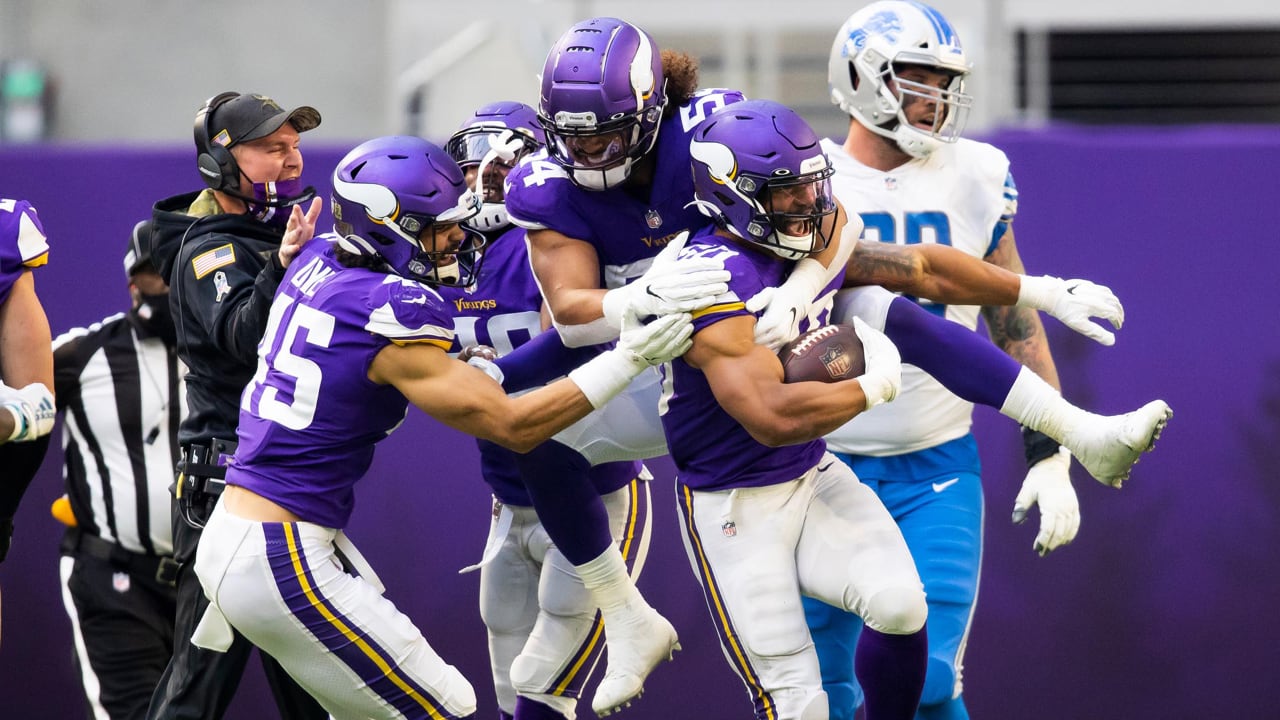 "He has a mindset that is not only infectious to the people around him but myself included in that — he doesn't let me slide on anything. He gives me that confidence to know I can do it as well. … He's going to hold me accountable, for sure."
"Eric takes on a lot of responsibilities in some of the things he has to do. But it hasn't been a lot more [after Barr's injury], really. He's a good player because, kind of like what I was talking about earlier with the defensive backs, Eric sees things really well. He's got an idea of what the play might be, and then he anticipates. He's one of those guys who's better when he can just go and play football, I think. But he anticipates things so well, and that allows him to play fast and make plays. The interception he made in the end zone was a double move on the tight end and was really a good play."
— Vikings Head Coach Mike Zimmer on Kendricks after the Lions game in which he and Wilson recorded interceptions
"I think it's a great opportunity. I work really hard to be my best and to be a great player and a great person. I put the work in. What to expect? Really, we'll see what happens. I hope there are — it's a great opportunity to be successful, and if it's here, that's wonderful. I have a lot of, I guess, they're close friends, but they're really family members here, so that would be great if there was an opportunity that made sense for the team and for me. But, yeah, it's a good opportunity."
— Wilson on becoming an unrestricted free agent for the first time
Pressing Questions for 2021
1. Did Wilson's production outprice him?
It's no secret that the Vikings are up against a salary cap that is expected to shrink. Kendricks and Barr are under contract, but Wilson is scheduled to hit unrestricted free agency for the first time after entering the NFL as an undrafted free agent — and after career highs in virtually every defensive category. Will that productivity outprice him for the Vikings? Just two years ago, people thought there was no way that Barr would remain a Viking, but he turned down reportedly more money from the Jets to return to the Vikings.
2. How will Barr and Kendricks bounce back from injuries?
Barr was the first player drafted by the Vikings with Zimmer at the helm. He missed the final month of his promising rookie season but bounced back in impressive fashion with four consecutive Pro Bowl seasons. The fact that Barr's injury occurred in September allows for almost a full season and full offseason for recovery. Kendricks missed the final five games of 2020 after missing just six games in his first five seasons. Both players were instrumental in Minnesota winning division titles in 2015 and 2017, and their return figures to be important for the Vikings effort to return to past dominance on defense.
https://www.vikings.com/news/eric-kendicks-wilson-2020-linebackers-recap