2021 free agent preview: Denver's options at…
3 min read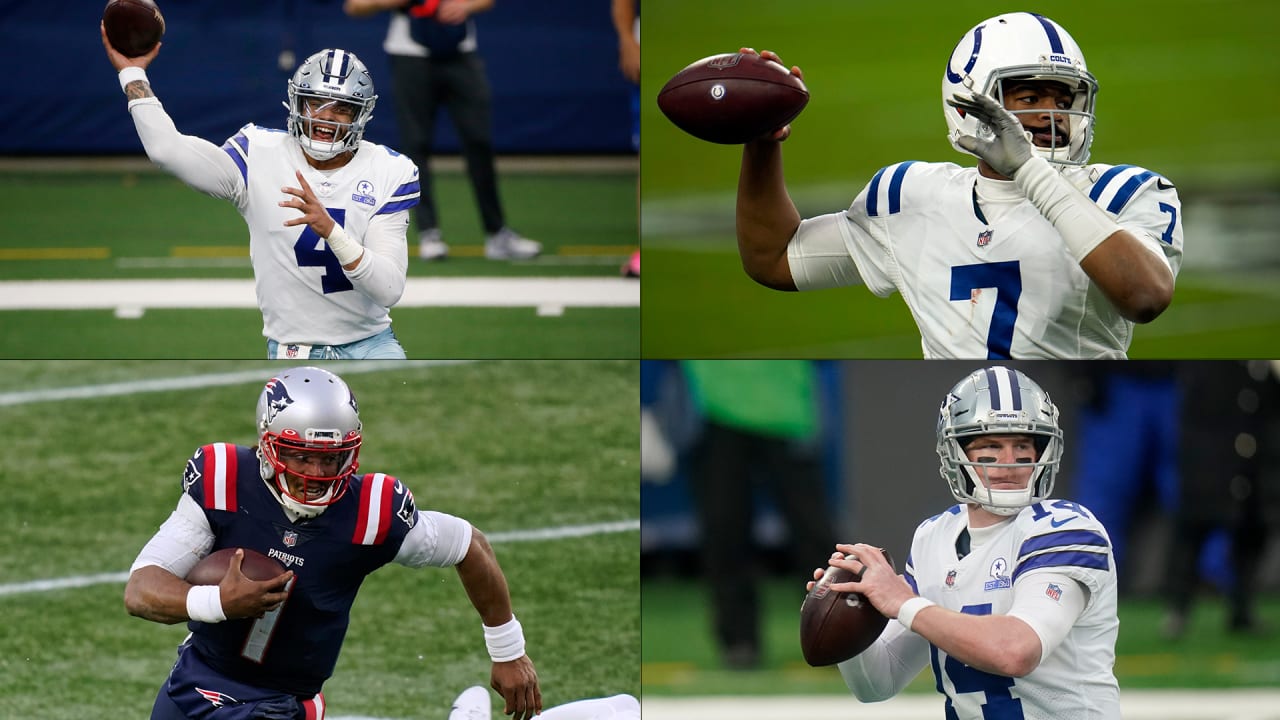 When March 17 arrives and the new league year officially begins, teams across the league will be able to add an influx of talent to their roster.
As General Manager George Paton enters his first free-agency period, the Broncos could choose to add to their roster in several key areas. Over the coming days, we'll evaluate some of the top options who are poised to enter the open market.
We begin at the game's most important position: quarterback.
The Cowboys quarterback isn't just the top quarterback who could be available on the open market, he's also the top overall player. The two-time Pro Bowler threw for 30 touchdowns and nearly 5,000 yards in his last full season, and he was off to another hot start in 2020 before his season-ending injury. Prescott played last year on the franchise tag, and in all likelihood, he's headed for that fate — or a long-term extension with the Cowboys — again. If he were to somehow make it to the open market, though, his recruitment would rival that of any of the great free-agent quarterbacks, including Peyton Manning. Prescott may be the only free-agent quarterback on this year's market who would arrive in Denver as the unquestioned starter.
Cam Newton, Ryan Fitzpatrick, Andy Dalton, Tyrod Taylor
Newton, the 2015 league MVP and a three-time Pro Bowler, leads this group of veteran quarterbacks likely looking for new homes. Three of the four — Newton, Dalton and Taylor — were members of the 2011 draft class and are entering their 11th years in the league, but still could prove to be solid options. In his lone year in New England, Newton completed 65.8 percent of his passes for eight touchdowns and 10 interceptions — and added 12 rushing touchdowns. Newton has made it clear in recent days that he believes he is still a starting-caliber quarterback and that he doesn't believe there are 32 quarterbacks who are better than him.
Dalton also saw extensive action, as he started nine games and played in 11 after Prescott's injury. He completed 64.9 percent of his passes for 14 touchdowns and eight interceptions.
Taylor, meanwhile, was supplanted by Justin Herbert in LA after an unfortunate pregame medical incident. He threw just 30 passes this season in his two games of action. He's been effective in each of his stops, but hasn't shown the ability to be a top-end quarterback.
Then there's Fitzpatrick, who continues to impress as he approaches his forties. He went 4-3 as a starter in 2020 and also led the Dolphins to a comeback win over the Raiders in relief of Tua Tagovailoa. He completed 68.5 percent of his passes for 2,091 yards, 13 touchdowns and eight interceptions. One of those interceptions, of course, came at the hands of Justin Simmons in the Broncos' Week 11 win.
https://www.denverbroncos.com/news/2021-free-agent-preview-denver-s-options-at-quarterback