2021 NFL Draft Prospects: Tight Ends
2 min read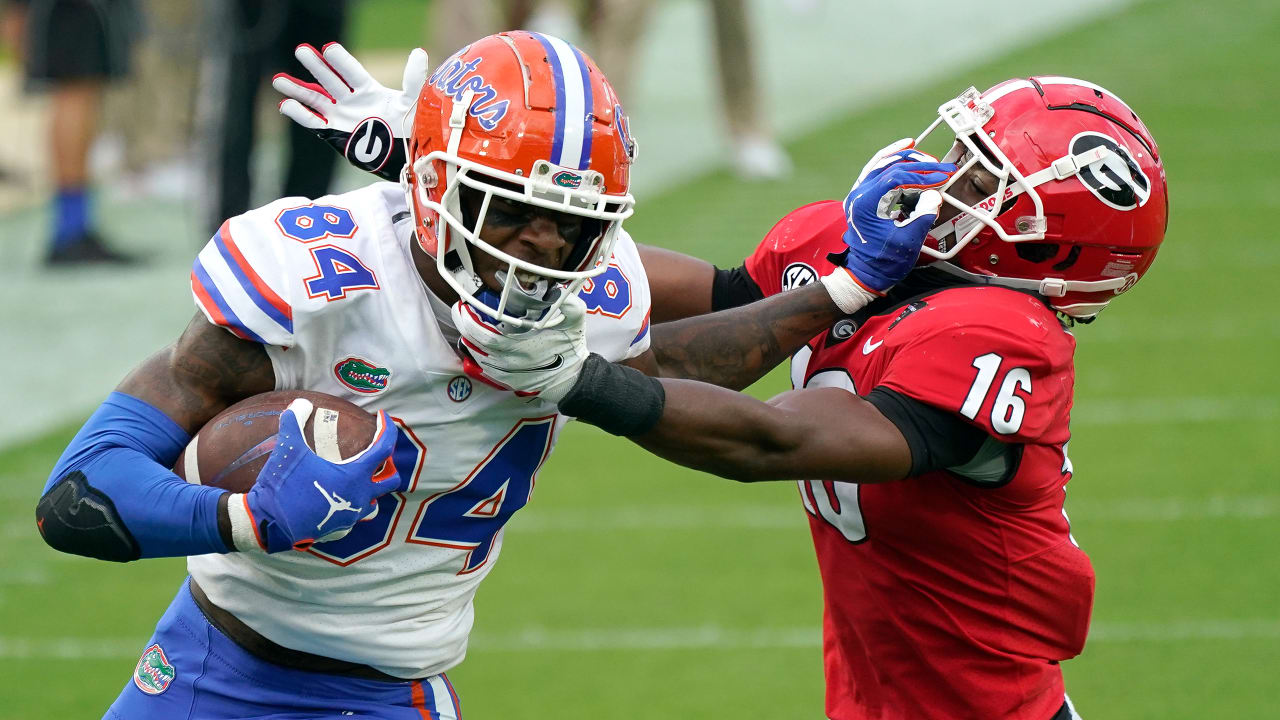 In the leadup to the 2021 NFL Draft, Vikings.com is taking a position-by-position look at prospects who have garnered a range of attention from national outlets. The series will include rankings by those national outlets, stats and background information for multiple prospects. We'll also include comments that experts shared during interviews.
Vikings status at tight end
The Vikings tight ends room will be without a 10-season mainstay, as the team released Kyle Rudolph this offseason after a decade in Purple. Minnesota will now rely on Irv Smith, Jr., and Tyler Conklin as the top two options at that spot. The Vikings also have Brandon Dillon, who spent the past two seasons on the practice squad. Hale Hentges, who joined the Vikings in the final month of 2020, retired last week.
Smith had 30 catches for 365 yards and five scores in 13 games in 2020. Conklin had 15 catches for 168 yards in the final four games of the season that Rudolph missed with a foot injury.
Vikings General Manager Rick Spielman said in March that he expects Smith and Conklin to play key roles for Minnesota's offense in 2021.
"Irv does it with his ability to run and his athletic ability … [hopefully we get the] same type of production going forward," Spielman said. "And I think the other guy that really jumped out at the tight end position was Tyler Conklin, and last year he took a significant jump when he got his opportunity to play, not only making some plays in the passing game but in his development as a blocker at the line of scrimmage as well."
https://www.vikings.com/news/kyle-pitts-pat-freiermuth-2021-nfl-draft-prospects-tight-ends