2022 Expectations, WR Depth & A Bittersweet…
3 min read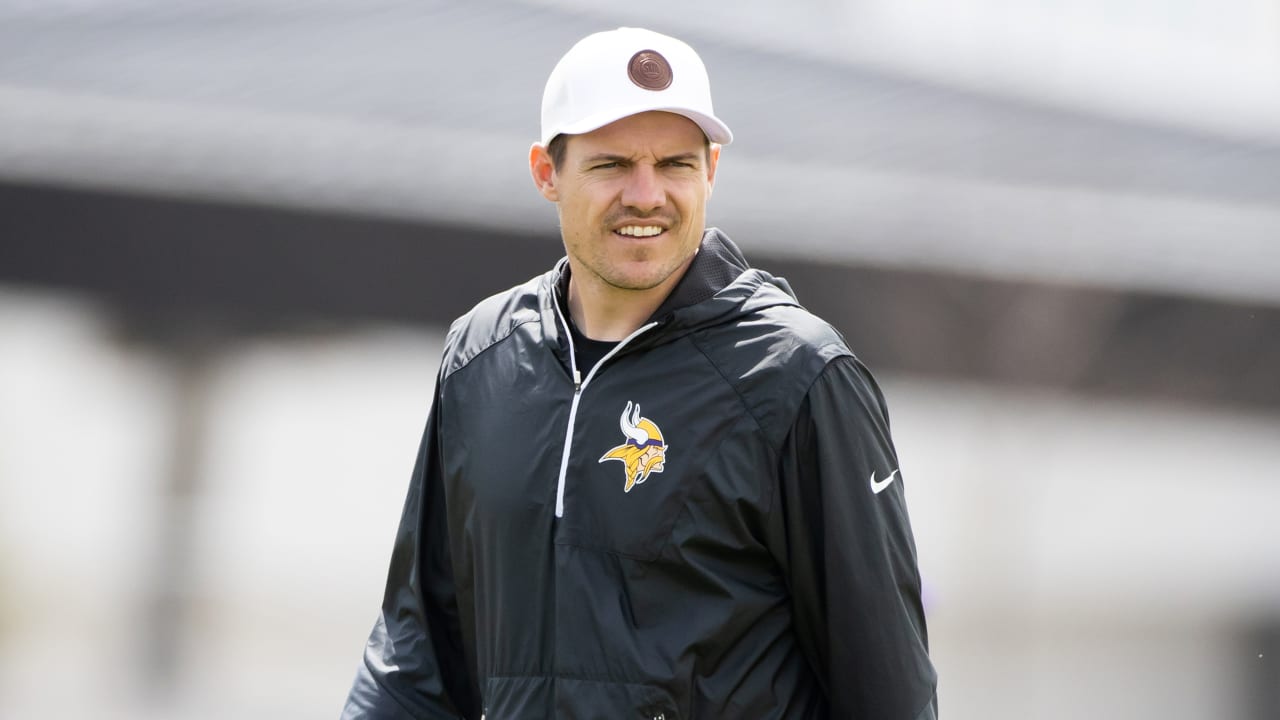 A big thank you also goes to my colleague, Craig Peters, who handled the Mailbag in my absence.
Today's Mailbag, however, will be my final one as the Vikings Team Reporter, as Friday is my final day with the organization six-plus years. I've accepted another great opportunity that will be announced in June.
I'll have a farewell piece coming later this week, so I won't pen a total goodbye here. But I did want to mention it in the Mailbag, since this space has been one of my main contact points with so many great Vikings fans over the past few years.
Running this Mailbag and getting a chance to interact with the fan base has been one of my favorite aspects of this job, and I will miss this piece of content perhaps more than any other.
I have all sorts of emotions these days, and the decision to leave is definitely bittersweet.
But before I go, let me answer Jim's question about 2022 expectations.
For the record, yes, I do expect the Vikings to make the playoffs. In my mind, it's likely as one of the three Wild Card spots, but Minnesota will be in the dance.
I'm a big fan of Vikings Head Coach Kevin O'Connell and believe he'll have some great schemes drawn up for an offense that features plenty of talent. The biggest hurdle will be season-long consistency, something the overall unit has lacked in recent seasons.
But with Justin Jefferson entering Year 3, along with key skill players such as Dalvin Cook, Adam Thielen and Irv Smith, Jr., the Vikings have plenty of firepower. Brian O'Neill is a stud at right tackle, and other pieces along the line should also hopefully take a step forward.
Defensively, there are some question marks as that unit undergoes a scheme change and has swapped out some starters in certain spots. Depth at edge rusher, linebacker and cornerback might be a bit of a concern.
Yet if Danielle Hunter and Za'Darius Smith are healthy and effective, they alone might change the tone of the unit. Eric Kendricks and Harrison Smith will be their usual selves all over the field, and I like the potential that rookies Lewis Cine and Andrew Booth, Jr., have.
And let's not forget about Kene Nwangwu. Opposing teams might not kick it to him at all this season, but he's always a threat to score. If he can find the end zone once or twice, that might hopefully swing a game or two in the Vikings direction.
A quick glance at the schedule shows that the first six games on the docket are key. If Minnesota can get off to, let's say, a 4-2 start, the Vikings can give themselves some cushion and avoid matching the slow starts that have been problematic the past few years.
All in all, 10 wins is possible to me. If the Vikings can get there, I think they'll be playing past Week 18.
https://www.vikings.com/news/monday-morning-mailbag-2022-expectations-wr-depth-a-bittersweet-goodbye