2022 NFL Draft Prospects Charles Davis Wants
2 min read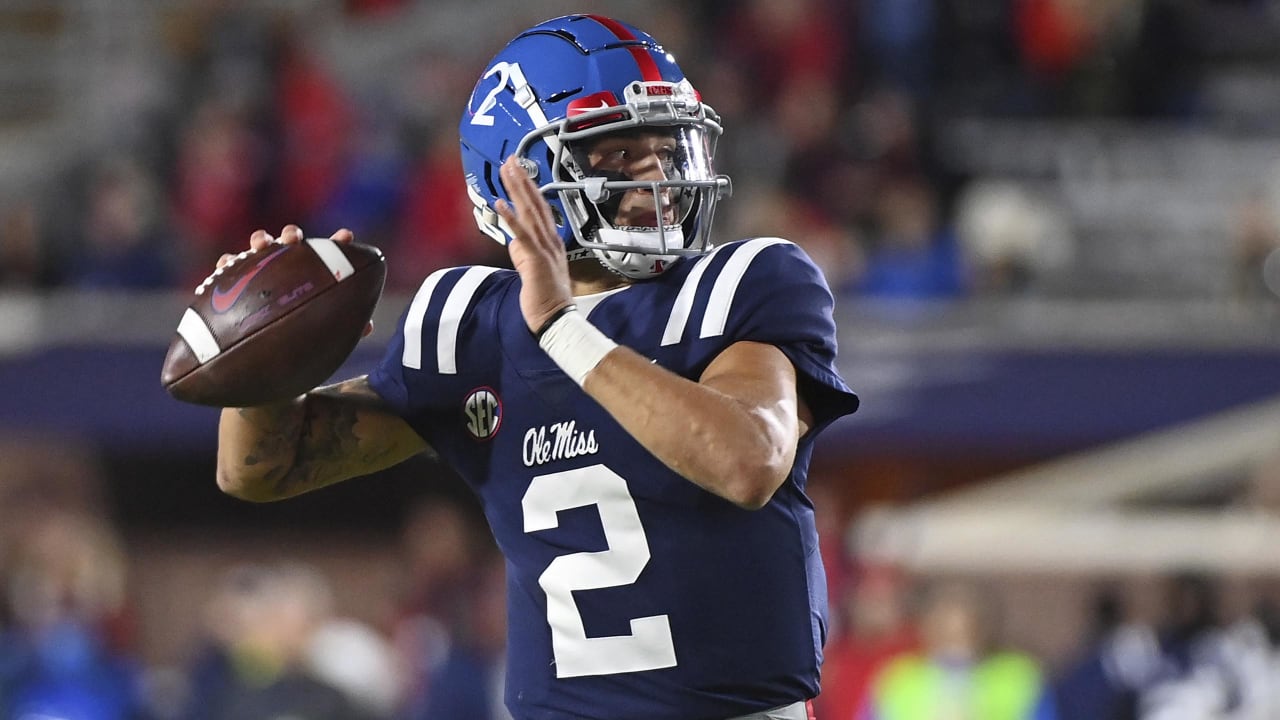 ESPN asks pre-draft questions for all 32 teams
Ahead of the draft, ESPN asked its beat reporters to answer a lingering question from Jordan Reid for their respective teams across the league.
Kevin Seifert tackled the Vikings, since Courtney Cronin has transitioned from the Vikings beat to the Bears. Reid asked of Minnesota, "Cornerback is an obvious need for the Vikings, but what are other positions [General Manager] Kwesi Adofo-Mensah could try to take in the first round?"
Another area of need for the Vikings is guard. Ezra Cleveland is an established starter on one side, but the Vikings attention during free agency at the position suggests they are concerned about the other. They signed three veteran guards – Jesse Davis, Chris Reed and Austin Schlottmann – but none can be considered slam-dunk starters.
It's always worth noting what reporters are saying about the other NFC North teams, as well.
ESPN's Rob Demovsky said the Packers might "abandon the philosophy of not drafting wide receivers in the first round" to replace Davante Adams, who signed with the Raiders in free agency.
Eric Woodyard said the Lions "will likely entertain the possibility of picking a quarterback, just like with any other positions," despite having Jared Goff under contract.
But I seriously don't think they'll take that risk – at least not right now. Detroit sees Goff as [its] guy, but that could change next year depending on how this season goes. The Lions need their first-round picks to come in and contribute immediately and won't have the time to develop a young quarterback – particularly in a class that isn't considered to be great by draft experts.
And for the Bears? Reid asked Cronin if Chicago could "double-dip" at wide receiver in the second round.
The Bears have picks at Nos. 39 and 48 and could be in play for receivers Skyy Moore, George Pickens or John Metchie III at either of those spots. General Manager Ryan Poles likes how deep the middle rounds of the draft appear to be, so it's possible Chicago ends up walking away from Day 2 with two receivers by selecting one in the second round and another in the third. Because the Bears have only six picks, the team could look to create more if the opportunity presents itself. Therefore, it's possible Chicago takes a receiver in the second and trades back with its additional second-round pick to create more draft capital to use in later rounds.
https://www.vikings.com/news/nfl-draft-prospects-2022-charles-davis