2022 Rookie Minicamp Observations
2 min read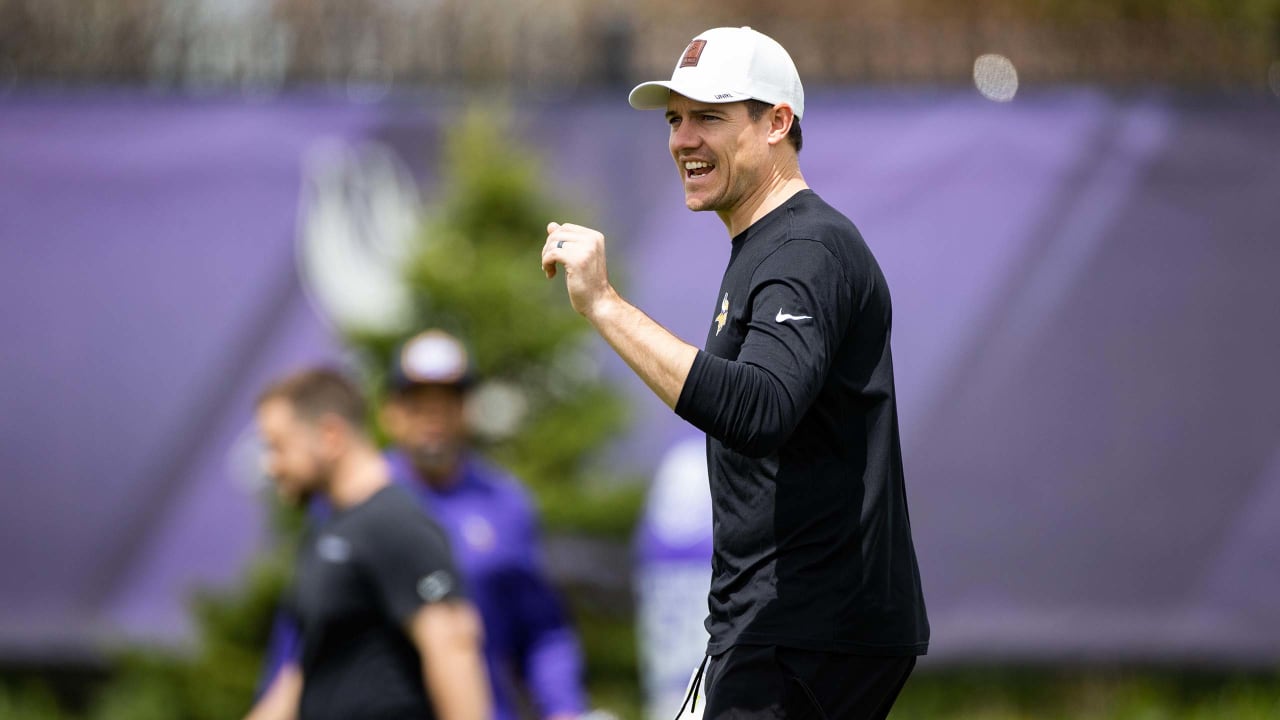 EAGAN, Minn. – Sunshine and temps in the 70s greeted Vikings rookies Friday at Twin Cities Orthopedics Performance Center.
A total of 42 players, including Minnesota's 10-member draft class, college free agents, select returnees and veterans and rookies who were invited on a tryout basis hit the field for about an hour-and-a-half in helmets, practice jerseys and shorts. No pads were required for a session that included stretching, position drills, walk-through installations, 7-on-7 passing drills and some work for special teams coverage units.
New Vikings Head Coach Kevin O'Connell referred to it as a "pseudo passing camp" but said there were still lessons to learn about the players.
"We tried to keep the numbers [of invited players] a little bit lower than to have the traditional 70, 80 guys when we'd have some team drills and the ball's on the ground a bunch, players are on the ground a bunch," O'Connell said. "What we're doing is those competitive 7-on-7s and kind of turning it into a pseudo passing camp. Just to make sure we can get quality reps, we can install some things, and then try to really evaluate guys on both sides of the ball when the ball's in the air.
"Those big guys, we'll try to incorporate something tomorrow within the rules where we can get those guys at least lining up across from one another," O'Connell said. "Really what we're trying to do is just acclimate these guys overall — where to go in the meetings, where to go in the building, where to eat lunch. That's the one good thing about having them in this week, they stay here through the weekend, we'll take 'em to the Twins game tomorrow night, get 'em acclimated to the local sports scene here, and then they'll be ready to roll Monday morning to be right back in with the veterans."
https://www.vikings.com/news/kevin-oconnell-2022-rookie-minicamp