3 things we learned in Week 2 win
3 min read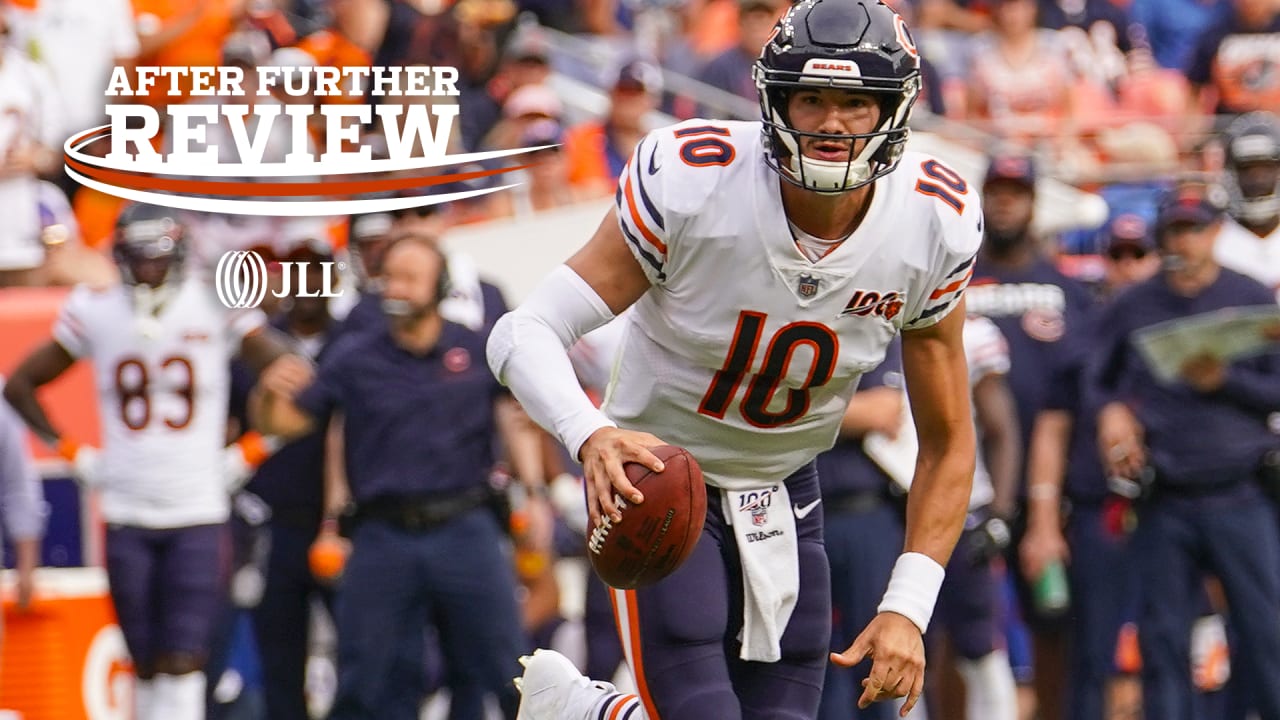 (2) The accuracy, leg strength and swagger that helped Piñeiro win the Bears' kicking job all were evident on his game-winning kick.
"He has that effort and mentality," said linebacker Danny Trevathan. "He doesn't care what's in front of him. It's tough being a kicker, especially for the Chicago Bears. But he goes out there, executes and has fun. He takes on a challenge and doesn't run from it." 
Piñeiro made all three field goals he attempted Sunday, hitting from 40 and 52 yards before nailing the game-winner.
"It starts in practice and it carries into the game," Piñeiro said. "I had a really good practice this week and I had a really confident feeling that I was going to have a good game."
Nagy likes that Piñeiro possesses a "swag" that's uncommon for a kicker.
"That's a little different for a kicker and it's good because that's confidence," Nagy said. "We're on the plane last night and I'm just talking to him and he's just [saying], 'Thank you again for these opportunities.' It's just simple things like that that go a long way. The players love him and he's got that swag. That's who we are as a team."
(3) The Bears defense played well for three quarters, but the unit tired in the fourth period and allowed the Broncos to erase a 13-3 deficit.
When the Bears increased their lead to 13-3 on Montgomery's TD run late in the third quarter, it appeared it was a reasonably safe margin. After all, the Bears defense had not allowed a touchdown and had forced the Broncos to punt on five straight possessions beginning midway through the first quarter.
But Denver drove deep into Bears territory on its final three possessions, producing a field goal that made it 13-6 with 13:37 left in the fourth quarter followed by a touchdown and two-point conversion that gave the Broncos their first lead of the game at 14-13 with :31 remaining. 
"There were some times there that they were tired," Nagy said. "Even at the end, you saw Khalil [Mack] come out on the fourth down and so I just wanted to call a timeout. I felt like it was more important for him to be out there on that fourth down. He was tired. Those guys, you could feel it." 
The defense wore down at the end in part because the temperature was near 90 degrees, the mile-high elevation in Denver and a Bears offense that wasn't stringing together any time-consuming drives.
"You don't want that breakdown at the end," Mack said. "Altitude is a real thing. At the end of the day, I don't care how you get the 'W.' It was a hard win. I'll take it."
https://www.chicagobears.com/news/3-things-we-learned-in-week-2-win