4 storylines to monitor in Bears-Saints game
4 min read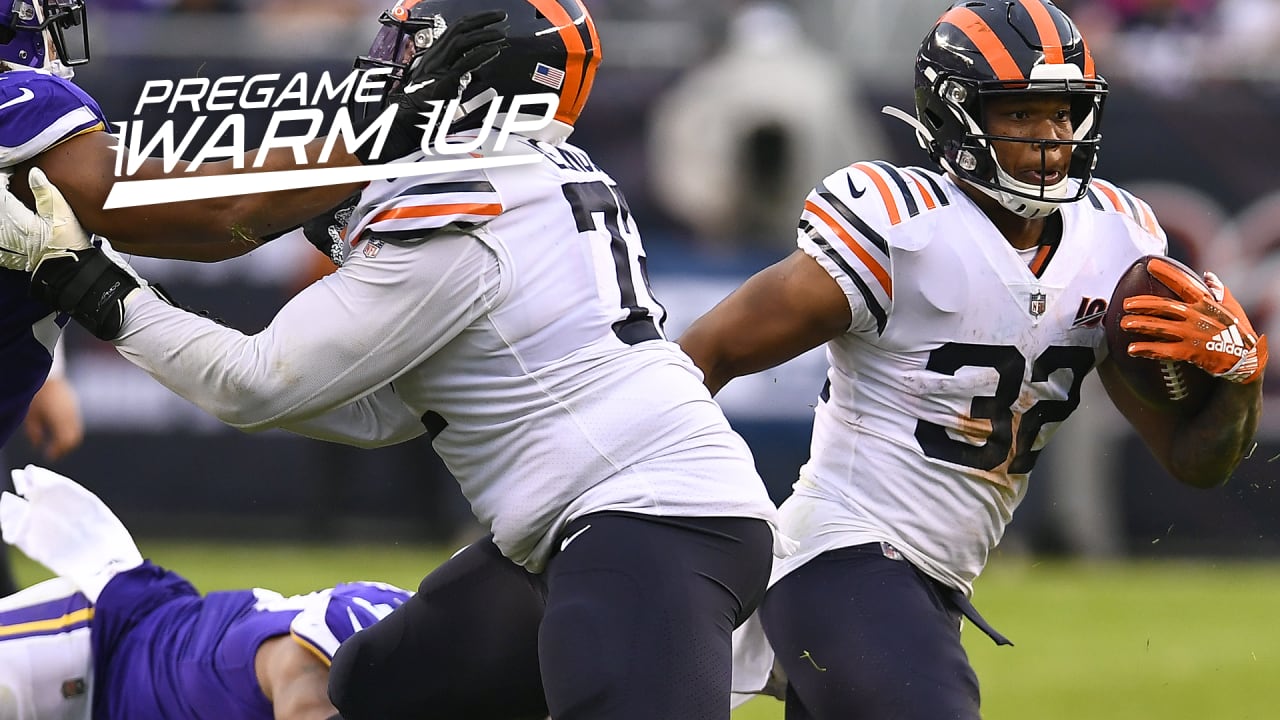 (2) Will the Bears offensive line and running game show improvement?
Nagy has indicated on multiple occasions this season that the offensive line needs to play better. It's paramount to the team's success moving forward and something that the Bears coach is confident will happen.
"It's a mindset and an attitude," Nagy said. "That's what all this comes down to. So when you step back and say, 'OK, how do we get better?' It's all about mindset, attitude and then belief and trust in what your coaches are telling you."
The line will feature a new starter at right guard Sunday after veteran Kyle Long was placed on injured reserve with a hip issue. The top candidates for the job are second-year pro Rashaad Coward and veteran Ted Larsen.
The Bears certainly need more production from their ground game, which has dropped to 26th in the NFL rankings after mustering 114 yards on 50 carries with a long run of seven yards in the last two games.
Running backs coach Charles London believes a breakout performance is imminent.
"There are several runs that we had when we went back and looked that we were maybe a block away here or a cut away here from the back or just one small thing here," London said. "We've got to get all 11 guys on the same page, working in the same direction. But [there have been] several runs that we thought were close that we've just got to finish the deal on."
(3) Will the Bears defense rebound from its worst performance of the season?
Members of the defense are determined to prove that their uncharacteristically poor outing against the Raiders was an aberration. The Bears allowed a season-high 398 yards and 25 first downs and permitted Oakland to extend drives by converting 6-of-12 third downs. They did not record a sack or a tackle-for-loss and were credited with just one quarterback hit.
"That loss we had to Oakland was not us," safety Ha Ha Clinton-Dix said this week. "But our mindset is still the same; that's to be dominant on defense. That's to create turnovers and capitalize and get off the field on third down. That's the emphasis this week."
Defensive coordinator Chuck Pagano, who called the Raiders game "a wakeup call," liked the intensity he saw from his players this week in practice.
"They've responded really well, just like we thought they would," Pagano said. "It seems like it's been a year since we played that game, and this one can't come fast enough."
Saints quarterback Drew Brees remains sidelined following thumb surgery, but New Orleans is 4-0 with replacement Teddy Bridgewater.
"He's athletic, he's smart, he's tough, he's competitive, he knows where to go with that ball, he knows that offense," Pagano said. "He's doing a great job of running that thing. He's got a great command of it. He's playing with a ton of confidence right now."
(4) How will the Bears overcome the loss of defensive tackle Akiem Hicks, who was placed on injured reserve this week with an elbow injury?
It will be difficult to replace Hicks given his size, strength and ability to stop the run and rush the passer. The Bears will rely on multiple players to help fill the void, namely Bilal Nichols, Roy Robertson-Harris and Nick Williams.
Nichols is expected to return to action for the first time since breaking his hand in a Week 2 win over the Broncos in Denver. He was selected by the Bears in the fifth round of last year's draft and voted to the ESPN.com NFL All-Rookie Team after recording 28 tackles, three sacks and five tackles-for-loss.
"Bilal has been out for a little bit," Nagy said. "But Bilal has watched Akiem the last two years; how do you practice and then how do you play? Hicks has been like a mentor to Bilal. It's been really neat to watch. Now Bilal takes that and has been having a great start to his career."
Robertson-Harris has made the most of expanded playing time this season, registering 13 tackles, 2.5 sacks and three tackles-for-loss. Williams has stepped up as well, compiling 16 tackles, 4.0 sacks and four tackles-for-loss.
"Roy Robertson-Harris has done a really good job of making plays," Nagy said. "He's winning his one-on-one battles. And then Nick Williams, you saw what he's done. So between the three of them, we feel good. It's hard to replace a guy like Akiem, but we feel good about it."
https://www.chicagobears.com/news/4-storylines-to-monitor-in-bears-saints-game