4 things to watch in Bears-Raiders game
3 min read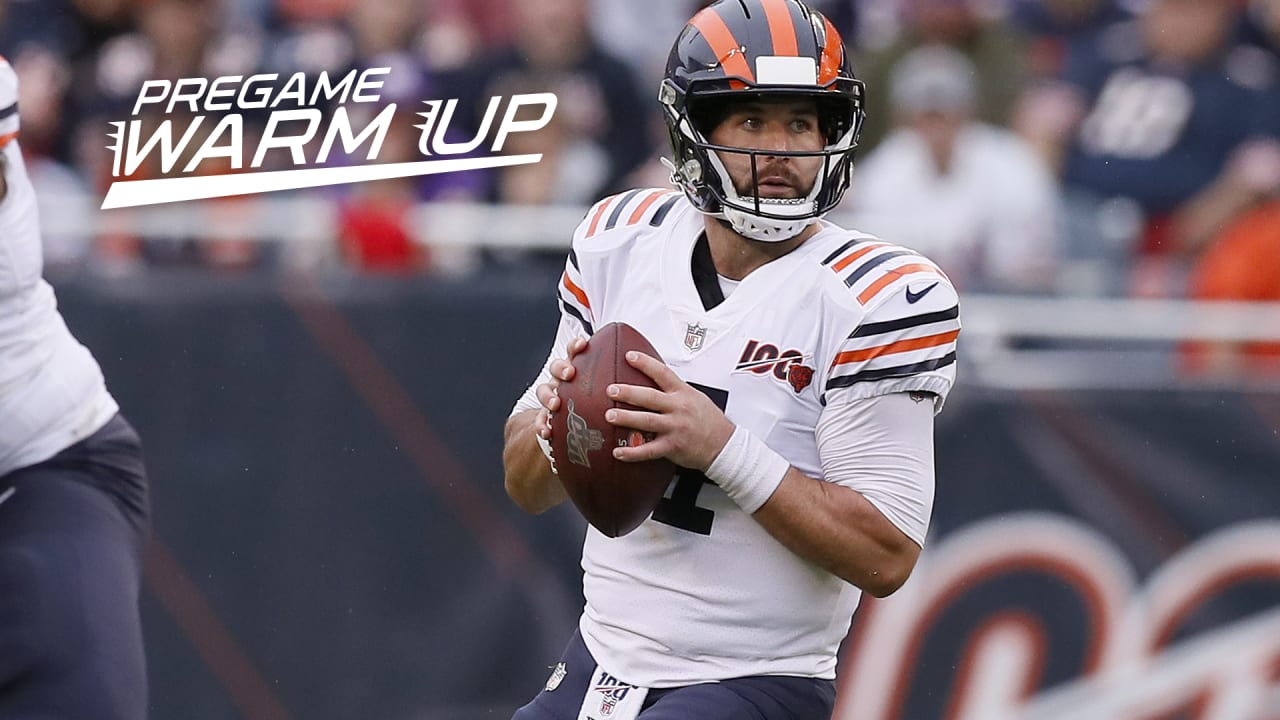 (2) How will star outside linebacker Khalil Mack perform against the team that traded him?
After spending his first four NFL seasons with the Raiders, Mack is excited about facing his former team. He developed an especially close bond with quarterback Derek Carr during their time together in Oakland and hopes to reacquaint himself with Carr in the Raiders backfield.
Mack has picked up this season where he left off last year, when he was named first-team All-Pro and voted to his fourth straight Pro Bowl. In the first four games in 2019 he has recorded 4.5 sacks and four forced fumbles.
"From an athletic standpoint, a lot of guys can't bend like that and then stay on their feet," said defensive coordinator Chuck Pagano. "He's Gumby-ish, rubberband man, I don't know. He's just a freak. When you look up freak in the dictionary, there's probably Khalil's picture there."
Last season, Mack led the Bears with 12.5 sacks, a career-high six forced fumbles and 18 quarterback hits. "It'd be crazy for me to say that what Khalil has done since he's gotten here isn't absolutely beyond being special," Nagy said. "The guy, he's a game-wrecker. He's a multiplier. He's everything that we look for in a playmaker. He makes us a much better team."
(3) Will the Bears offense get more production from the running game?
The Bears have committed to the run but haven't generated the results they're looking for. They were limited to 72 yards on 33 rushes against the Vikings, an average of just 2.2 yards per attempt with a long run of nine yards.
"We're looking for more explosive plays," Nagy said. "We haven't had a lot of those explosive plays in the run game. Those get you going."
So far this season rookie running back David Montgomery has rushed for 200 yards and one touchdown on 58 carries, an average of 3.4 yards per rush. "We understand numbers-wise and statistically that the numbers aren't there running for 100 yards or let alone 220 like some of these guys are, and he wants that," Nagy said. "So I like his ambition to want to be great, but there's zero frustration from him, which could happen sometimes. He understands that we're going through this process and we're going to get it figured out and he's just very patient. The way he plays the game, the way he attacks it in meetings, nothing's changed from the very first day he got here."
(4) How many key starters will return to action after missing the Vikings game?
Right guard Kyle Long and inside linebacker Roquan Smith both practiced without restrictions Friday and were removed from the injury report. Defensive tackle Akiem Hicks was limited and is listed as questionable, but Nagy said that he's "cautiously optimistic" the Pro Bowler will be able to play against the Raiders.
Long appears ready to rejoin the offensive line after missing the Vikings game with a hip injury. His replacement, Ted Larsen, hurt his knee against Minnesota and did not travel with the Bears to London.
Smith, who was a surprise late scratch last Sunday due to an undisclosed personal issue, practiced without restrictions all week and said Wednesday that he would play against the Raiders. "I feel good about that unless there would be some type of setback," Nagy said Friday. "He's had a good week and that's where we're at with that."
Hicks sat out the Vikings win with a knee injury. His status for Sunday's game won't be finalized until a few hours before kickoff, but he's trending in the right direction. "I feel cautiously optimistic about it," Nagy said Friday. "He's going to be [a] game-time [decision]. He was out here today and I was happy with how he looked."
https://www.chicagobears.com/news/4-things-to-watch-in-bears-raiders-game