4 things to watch in Chicago Bears vs. New Orleans…
4 min read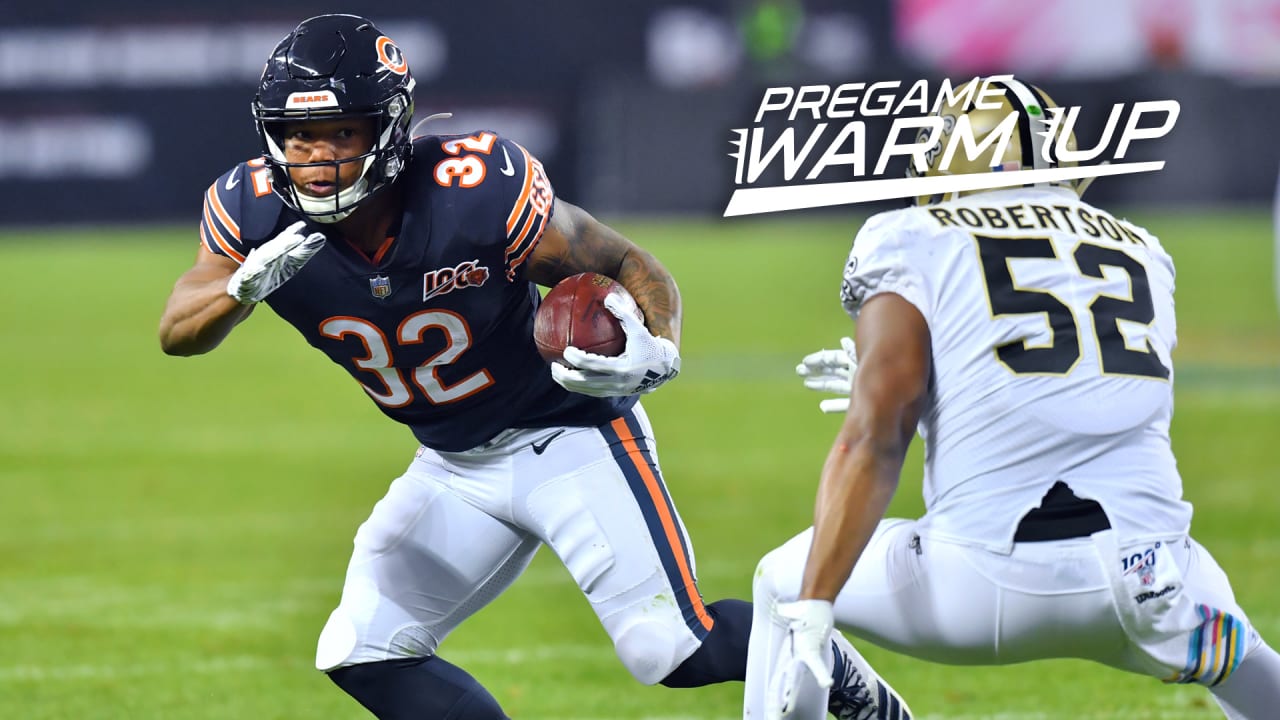 The Bears had produced points on 18 of 19 red-zone drives in their first six games, but were blanked on their only two trips inside the Rams' 20. Foles threw an interception from the 9 and was sacked on fourth-and-goal from the 4. The veteran quarterback was under constant pressure and needs better pass protection Sunday against the Saints.
The New Orleans defense is tied for 24th in the NFL in points allowed per game (29.0), having surrendered at least 23 points in each of its first six games this season. The unit ranks seventh in the NFL in total yards and fourth versus the run, but only 29th on third downs and 32nd in the red zone, having yielded 19 TDs on 22 possessions (86.4 percent).
(2) Will a stalled Bears running game revert to the form it displayed early in the season?
The Bears' inability to run the ball over the last month has bogged down their offense. After rushing for 149, 135 and 130 in their first three games, they've been limited to 28, 35, 63 and 49 yards in their last four contests. In the process, they've sunk from 11th in the league in rushing to 32nd. On Sunday, they'll face a Saints run defense that ranks fourth in the NFL, allowing an average of 89.7 yards per game.
Running back David Montgomery, who leads the Bears in rushing with 353 yards and one touchdown on 96 carries, is confident that a breakthrough is imminent. "It's this close," Montgomery said on a video call with the media, holding is thumb and index finger about an inch apart. "You've just got to keep trusting it, keep going to work every day and understanding that it's going to pop, something's going to happen. We've just got to keep fighting. That's all you can do."
An improved rushing attack no doubt would not only help the Bears sustain drives and create rhythm, but also keep the offense from becoming too one-dimensional and enable play-action fakes to be more effective.
(3) Will the normally stout defense rebound from its poorest outing of the season?
The Bears have played lights-out on defense most of the year, but struggled against the Rams, allowing three touchdowns after permitting just one TD in each of its previous three games. The unit did score its first touchdown of the season on Eddie Jackson's 8-yard fumble return in the fourth quarter but was uncharacteristically gashed on the ground, yielding a season-high 161 yards rushing.
The defense will face a difficult test Sunday against the Saints, who boast future Hall of Fame quarterback Drew Brees and star running back Alvin Kamara, who leads the NFL with 824 yards from scrimmage (364 rushing and 460 receiving). Brees entered Week 8 having completed a league-best 72.6 percent of his passes for 1,618 yards with 11 touchdowns, three interceptions and a 105.8 passer rating that ranks eighth in the NFL.
"Guy's unbelievable," Bears defensive coordinator Chuck Pagano said of Brees. "He's so efficient and so smart. He gets the ball out, goes through his progressions. He knows before the ball's snapped what he's going to do [and[ where he wants to go based on how you match their 10,000 formations and personnel groups. He's going to get them in the right play pretty much 100 percent of time. He's going to go to the right guy pretty much 100 percent of the time. So it's a huge challenge."
(4) How will the Bears weather the loss of starting center Cody Whitehair?
Coach Matt Nagy's next-man-up mantra will be tested Sunday, with Whitehair ruled out of the game because of a calf injury he sustained against the Rams. The offense has already lost left guard James Daniels (pectoral) and running back Tarik Cohen (ACL) to season-ending injuries. 
On Sunday, the Bears will lean on Sam Mustipher, a first-year pro who is expected to make his first NFL start at center in place of Whitehair. Mustipher signed with the Bears last year as an undrafted free agent from Notre Dame and spent his entire rookie season on the practice squad. 
There was good news on the front Saturday, however, with the Bears announcing that receiver Allen Robinson had cleared the NFL's concussion protocol and was being removed from the injury report. Robinson sat out practice all week and had been listed as doubtful after getting injured late in the Rams game.
https://www.chicagobears.com/news/4-things-to-watch-in-chicago-bears-new-orleans-saints-game-week-8-2020