4 Vikings Defenders Land in PFF's Top 101 of 2019
2 min read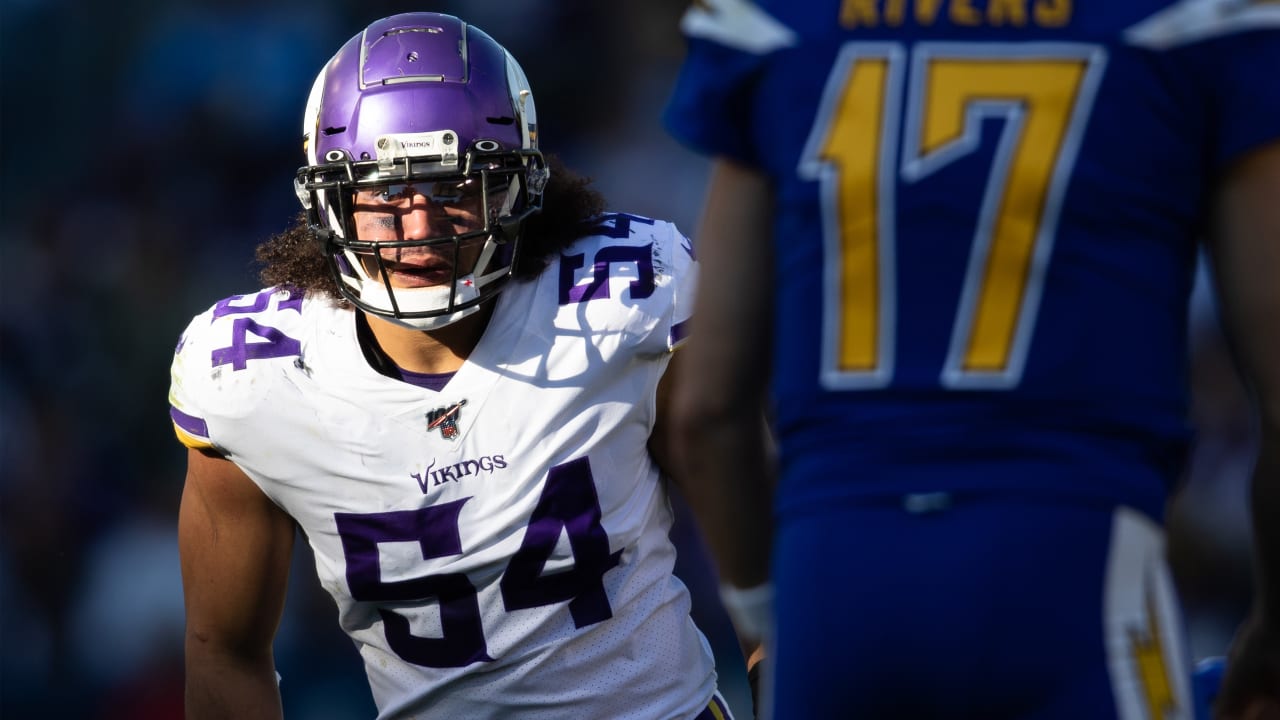 Earlier this week, we noted analytics site Pro Football Focus ranked Kirk Cousins at No. 79 overall when it released its 50-101 grouping.
The complete list is out now, and four Vikings defenders landed in the top 37 players.
PFF's Sam Monson explained the PFF Top 101 represents the best individual performances "regardless of position and credits the best players of the season that was."
The list limits evaluations to 2019 play but does include postseason games and uses an "all positions are created equal" approach.
The Vikings had at least one player at every level of the defense in the top 37.
Safeties Anthony Harris and Harrison Smith were respectively ranked 12th and 31st. Linebacker Eric Kendricks, who garnered his first All-Pro selection from the Associated Press, landed at No. 14, and Danielle Hunter was slotted at No. 37.
Monson noted that Harris was ready for an increased role, which was evident in his first Week 1 start that featured two interceptions on his way to tying for the NFL lead with six.
Harris ended the year with an overall PFF grade of 91.1, the best mark of any safety this season. He led the league in interceptions, added five more pass breakups and ultimately improved his overall grade for the second consecutive season.
Kendricks' all-around ability shined, Monson wrote, even though he wasn't rewarded with his first interception of the year until the Divisional playoff game.
If you were looking at interceptions alone, you might not appreciate just how good Vikings linebacker Eric Kendricks was in coverage this season. He didn't have an interception all year until the playoffs, but he did notch 12 pass breakups, the most of any linebacker this season and the most we have ever seen over a season from that position.
Monson wrote that Smith is the "closest thing to an elite baseline we have seen in the past decade, and this season he finished with an overall PFF grade of 88.4." 
His coverage grade (91.0), was the second-best mark in the league, trailing only the breakout season from [Harris].
Monson noted that Hunter's PFF grade exceeded any previous season-long marks by 10 points and he had "30 more total pressures (including the playoffs) than his previous career-high."
For much of the season, he led the league in total pressures and was denied a chance to end the season on top when the Vikings rested him for the final game of the season after just one snap. Hunter truly showed how special he could be this season.
https://www.vikings.com/news/lunchbreak-4-vikings-defenders-land-in-pff-s-top-101-of-2019