5 Exercises to Strengthen Your Upper Body 
1 min read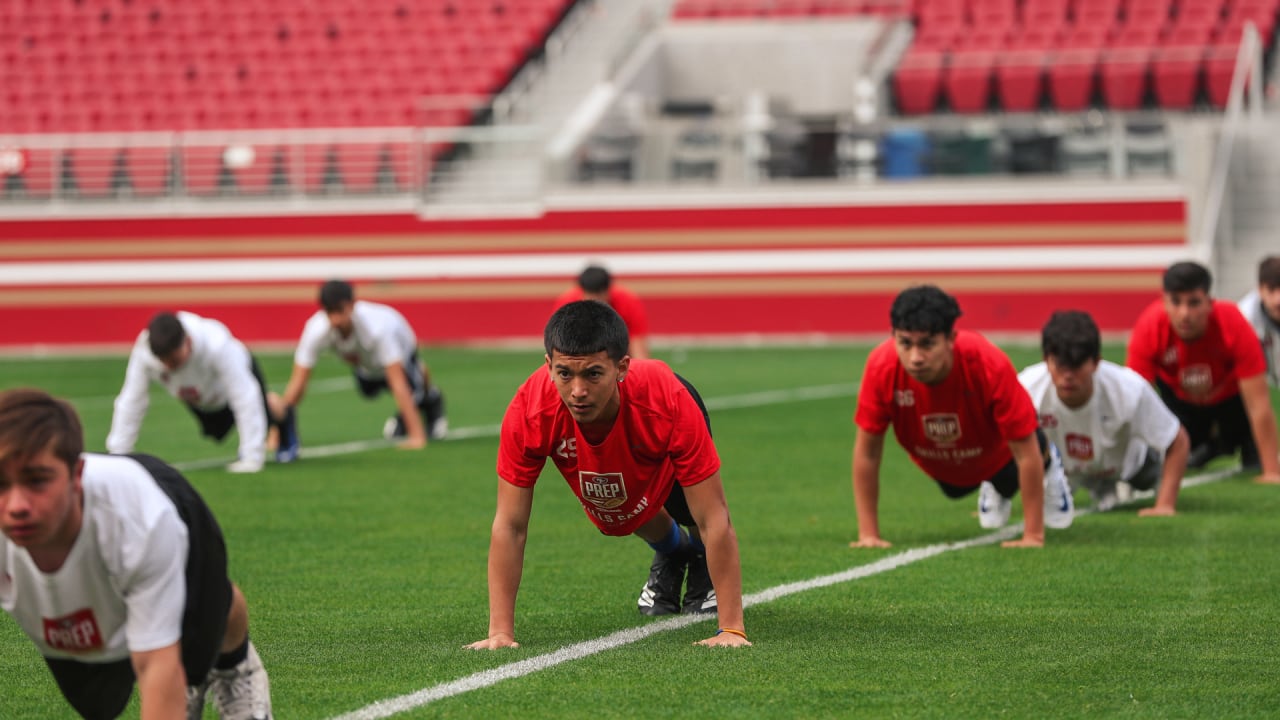 These videos are for entertainment purposes only. You assume any and all risks associated with performing such exercises and routines. Please stop performing such exercises or routines if you experience any discomfort.
The 49ers PREP team presented by U.S. Bank is dedicated to providing drills and activities for youth to stay active at home. 49ers PREP Coordinator, Ryan Dillard shows us how to strengthen our upper body by focusing on areas such as your shoulders, triceps, core, and chest muscles.
You can incorporate these exercises into your daily routine or add them to your workout. If you are looking for a quick workout under 20 minutes, perform the following exercises in a circuit pattern. To do this, complete each exercise 3 times with a 1-minute rest between circuits. Make sure to listen to your body and make adjustments when needed.
We challenge you to try these exercises and skills at home! If you have any videos you want us to see, share them on social media using #PREPSTARTSNOW.
https://www.49ers.com/news/prepstartsnow-5-exercises-to-strengthen-your-upper-body