5 Questions (and Answers) About Bears
2 min read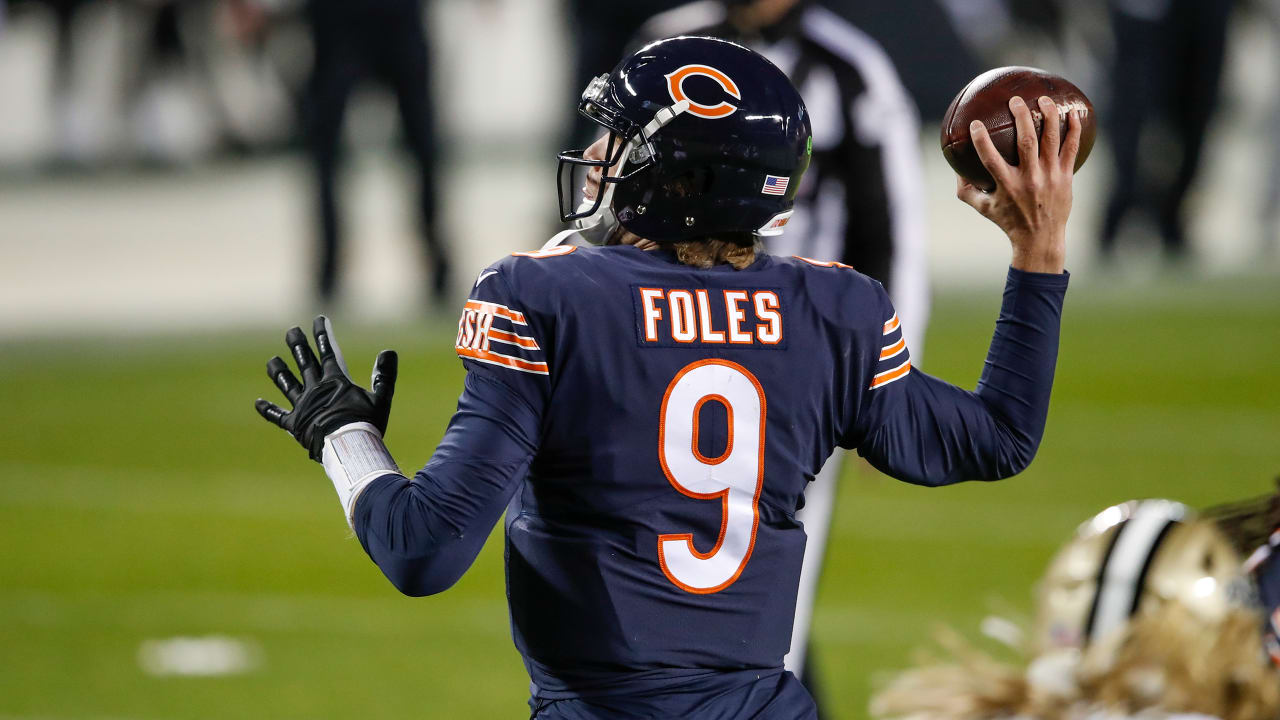 And speaking of the Bears offense, who could give that unit a spark on Monday night?
LM: Rookie fifth-round receiver Darnell Mooney has been a pleasant surprise, emerging as a key contributor and big-play threat. Two weeks ago against the Saints he produced the Bears' longest play from scrimmage of the season with a 50-yard reception from Foles.
Perhaps the most fascinating matchup will be Dalvin Cook and the Vikings running game against the Bears stout run defense. Chicago has had the upper hand here in recent meetings, but how much are the Bears focused on Cook based on his recent terror across the NFC North?
LM: Containing Dalvin Cook has to be the defense's No. 1 priority. It's the third straight week the Bears will face an elite running back after games against the Saints' Alvin Kamara and the Titans' Derrick Henry. The Bears held Henry in check by swarming to the ball and must do the same against Cook, although Cook is shiftier and a bigger threat as a receiver than Henry.
Finally, now that we're at the midpoint of the 2020 season (or past it in Chicago's case), what's the Bears mindset around the playoffs with a three-game slate of NFC North games coming up? The Bears host the Vikings and have a bye, then go to the Packers before hosting the Lions. Can they regain their early-season form and remain in the hunt for a playoff spot?
LM: The Bears aren't thinking about the playoffs or the Packers or the Lions. They're focused on Monday night's game against the Vikings, knowing that the only way they can begin to get their mojo back is with a win over Minnesota.
https://www.vikings.com/news/bears-week-10-monday-night-football-opposing-viewpoint