5 Takeaways from Kyle Shanahan at the NFL Annual…
2 min read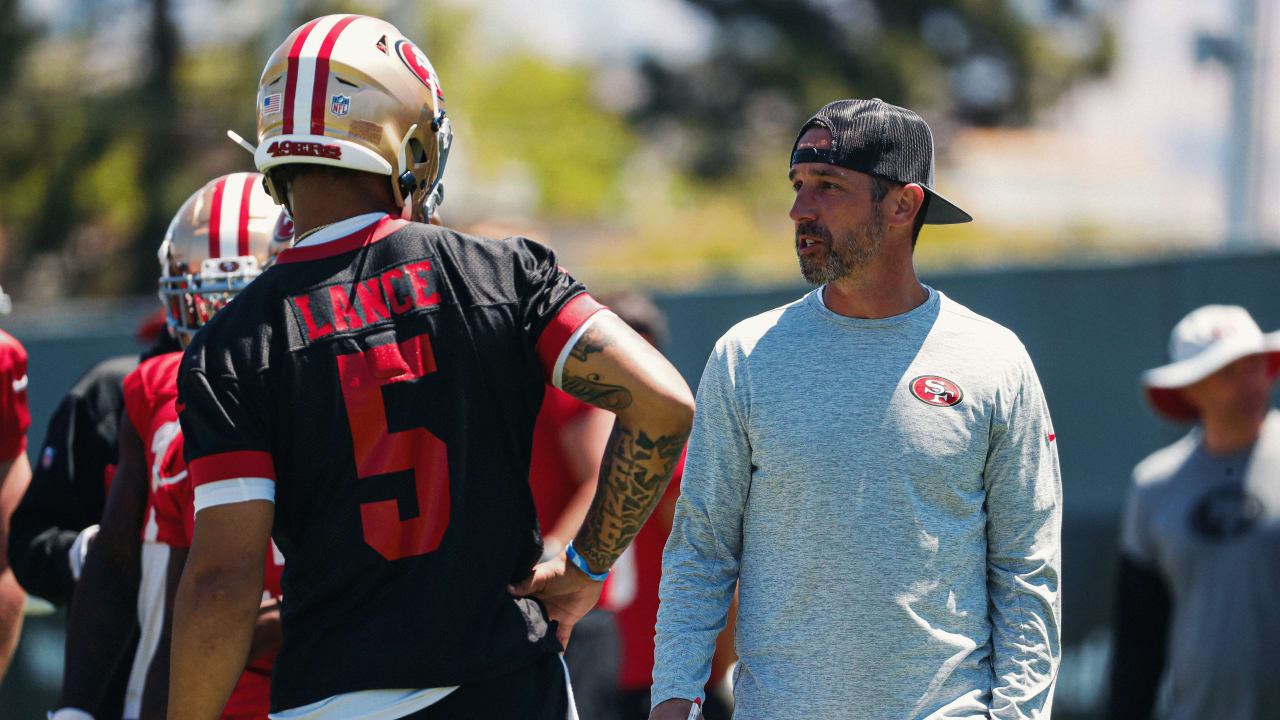 Three quarterbacks remain on the 49ers roster after the first wave of free agency, which isn't an issue for Shanahan and Co. Although the expectation was for the team to trade Jimmy Garoppolo in exchange for draft picks after the 2021 season, the quarterback's procedure on his throwing shoulder became a concern for a number of teams heading into offseason programs.
"We're not just going to get rid of a good quarterback because we have other quarterbacks on the roster," Shanahan said. "Quarterbacks are really hard to come by and some teams don't have any at all. The fact that we have three that we're happy with, it is a good thing."
Shanahan mentioned that Trey Lance wasn't ready to beat out Garoppolo last year, however, he believes the now-second year quarterback has made significant strides at leading the team heading into his sophomore campaign. No matter who ends up under center, both quarterbacks can benefit from competition in training camp.
"Jimmy's done a great job for us. We brought Trey here to be that eventually. And I think that'll be sooner than later. But when Jimmy gets a surgery, we can't upgrade our team by getting some good picks until people feel good about that. I'm alright with that. We're not just getting rid of him to get rid of him. Jimmy is a good player that we all really like as a person and as a teammate, and we're going to wait to see whatever helps the Niners the most."
https://www.49ers.com/news/5-takeaways-kyle-shanahan-annual-meeting-lance-garoppolo-overtime-free-agency