5 Takeaways from Vikings Efforts in 2021 NFL Draft
2 min read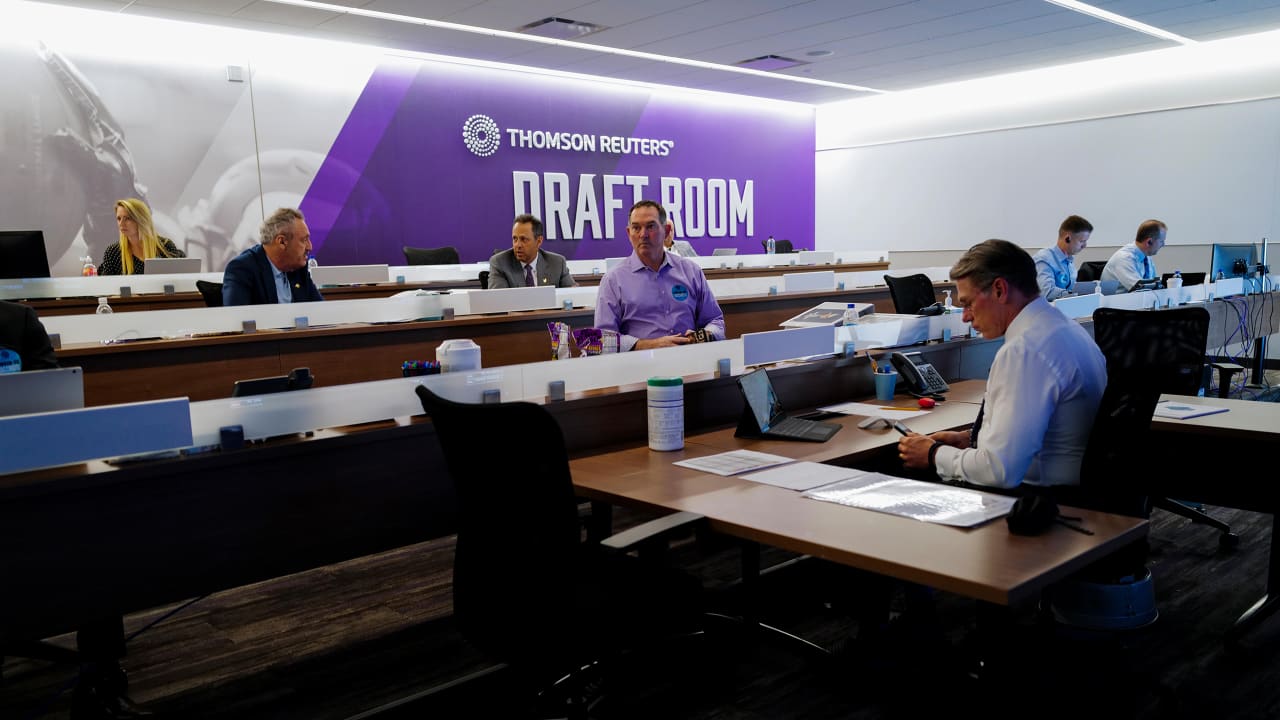 Spielman said it will be "fun" watching the defensive end competition during training camp this summer.
"It will be a pretty good battle. … Both those kids, Patrick Jones and Robinson, have the ideal length that we look for, the ideal athleticism that we look for, the wing span, and the twitch. Those are the type of kids that Andre Patterson loves to work with," Spielman said. "You pair them with Stephen Weatherly. You put in D.J. Wonnum, who we drafted last year, you're going to see at training camp they all look identical when they come out. They're all 6-foot-4 to 6-foot-6 guys. They're all lean, 270-pound guys with very long arms and very good athletes.
"Andre Patterson, once he stands on the table for someone, you've got to respect what he's saying because he knows what he's looking at in some of these athletic – I don't want to call them projects, but these type of guys that have a lot of upside to develop," he added.
In the secondary, Minnesota made an intriguing selection of Camryn Bynum, who played cornerback at Cal but will transition to safety at the NFL level.
Making special teams moves | By Lindsey Young
The Vikings seemingly bolstered their special teams unit throughout the draft, as well.
It's not uncommon for later-round picks to anticipate starting out on special teams. However, a few of the players Minnesota selected have particularly stood out in that phase of the game.
https://www.vikings.com/news/2021-nfl-draft-takeaways