5 Things to Know About Yannick Ngakoue
1 min read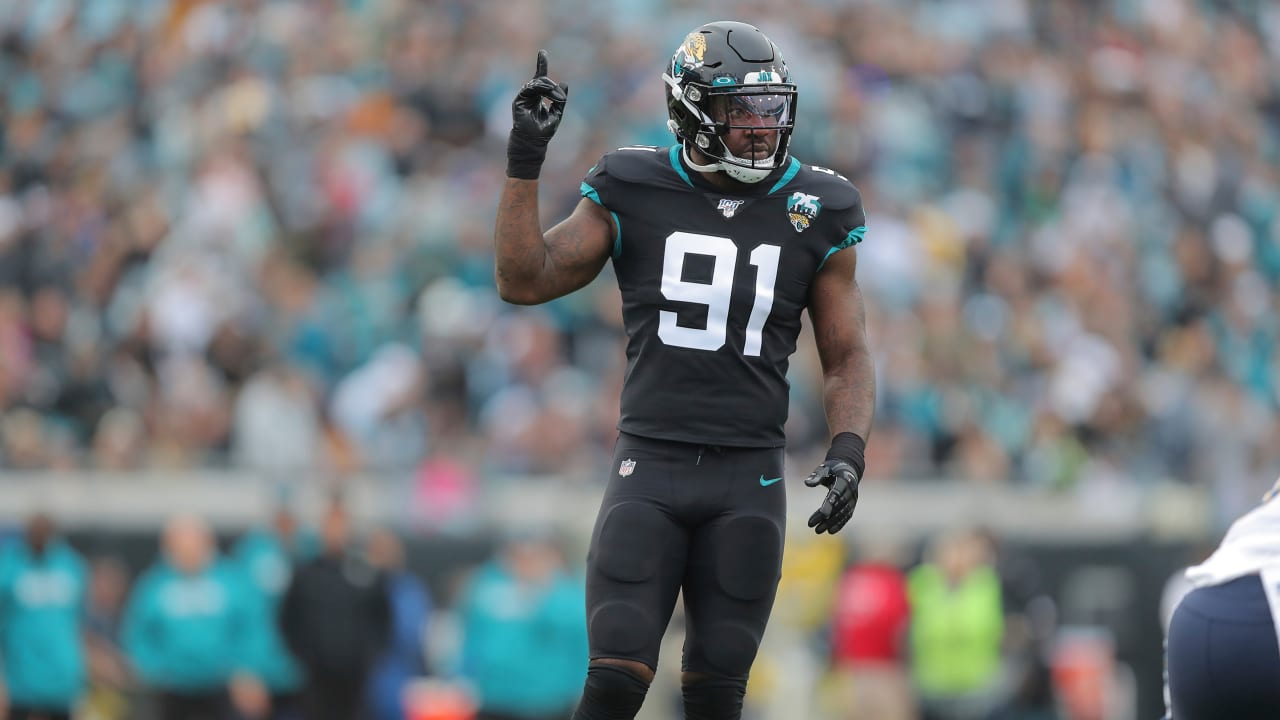 For starters, his name is pronounced yah-NEEK in-GAH-kway.
In each of his four seasons with the Jaguars, Ngakoue has recorded at least 8.0 sacks.
His 14 forced fumbles are the fourth-most in the NFL since 2016, trailing only Chandler Jones (17), Khalil Mack (17) and T.J. Watt (15). One of the 14 occurred against the Vikings in 2016, when he forced a fumble by Sam Bradford, who recovered the ball.
Ngakoue's 37.5 sacks – 12 of which have been strip sacks – are the most by a Jaguar through 63 games with the team; they rank second in franchise history behind Tony Brackens, who piled up 55 sacks from 1996-2003.
Ngakoue played for the University of Maryland, where as a junior he set the Terrapins single-season sacks record (13.5), breaking the previous record set by Mark Duda (1982) and Bruce Palmer (1978).
His 176 tackles-for-loss yards rank sixth in program history, and his 33 tackles for loss rank eighth.
Following his 2015 campaign, Ngakoue earned First-Team All-Big Ten honors.
He overlapped at Maryland with former Vikings receiver Stefon Diggs.
https://www.vikings.com/news/yannick-ngakoue-5-things-to-know