5 things we learned from Chicago Bears…
2 min read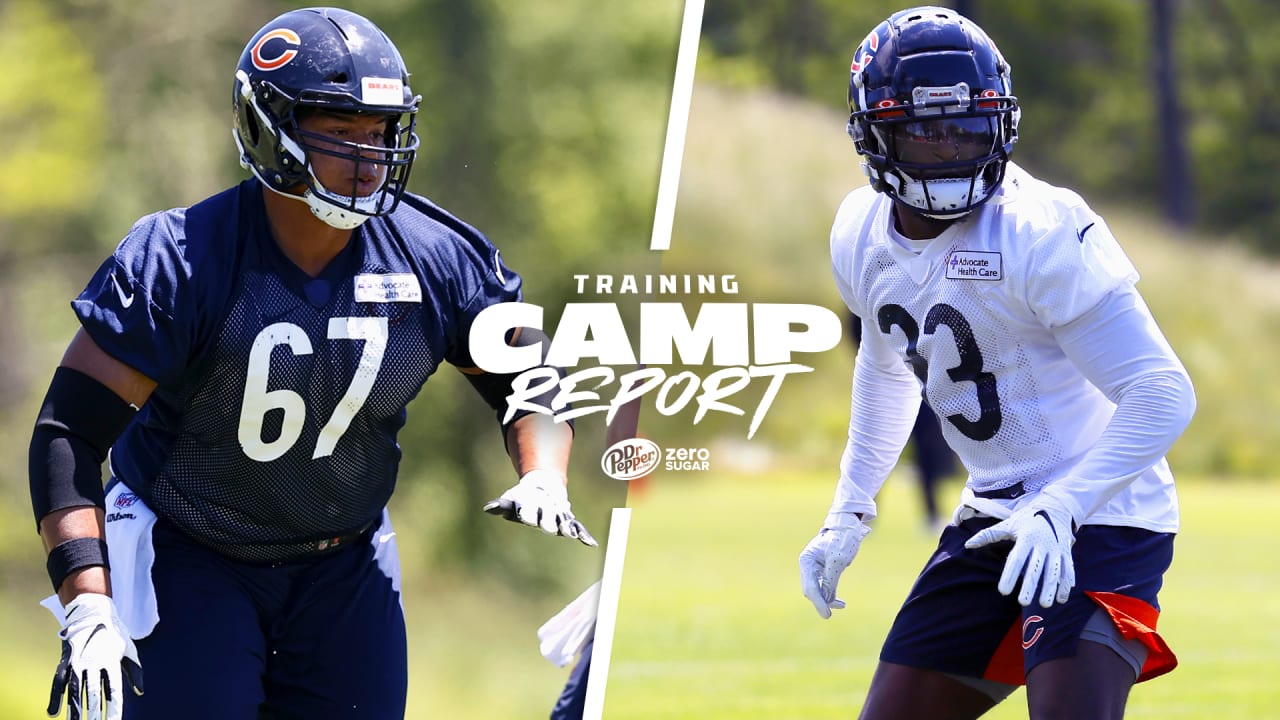 (3) After signing with the Bears Aug. 4, veteran linebacker Alec Ogletree registered six interceptions in his first four practices. But his greatest contributions this season could come on special teams.
"I'm getting a great feel for him," Tabor said. "What a great guy. What a great pro. He's been awesome. He goes out early and gets an early stretch before everything, then he's down there with the returners and helping the young guys. His presence in our room has been outstanding and it's nice. I'm glad he's here."
Ogletree joins the Bears after appearing in 95 games with 94 starts over eight NFL seasons with the Rams (2013-17), Giants (2018-19) and Jets (2020). He has recorded 679 tackles, 44 tackles-for-loss, 7.5 sacks, 12 interceptions—returning four for touchdowns—and 12 forced fumbles.
"He's a really good player," Tabor said. "I'm glad we have him. I call him 'the microwave.' You program him [and], 'boom,' a play is made. He's a pro's pro and he's embraced everything. For a lot of our young players to be in there and have a guy of his experience and his caliber and what he's done in this league, to be able for him to say things in our room, it's been awesome."
(4) Desai has liked what he's seen from veteran outside linebacker Robert Quinn, who is determined to rebound from a disappointing 2020 season.
"He's just been extremely humble, really grateful, taking advantage of all the opportunities, taking in all the coaching," Desai said. "And for a guy that's a veteran guy that's aging, his effort is unbelievable every day, his play speed is unbelievable every day. He just goes at one speed, and that's what you want all your players to be."
Quinn told reporters this week that he's "in a great place mentally and spiritually" and has shown more of a burst rushing the passer both in practice and in last Saturday's preseason-opening win over the Dolphins.
"We're all working towards the goals that he wants to achieve and that we want to achieve as a defense together, and we're all on the same page," Desai said. "Coach [Bill] Shuey's been tremendous with him and working with him to develop a plan that we want for him to respond to, and Robert's been awesome in terms of responding and embracing that challenge for this year."
https://www.chicagobears.com/news/5-things-we-learned-from-bears-coordinators-jaylon-johnson-sam-mustipher