6 fun facts about history of 39th pick in NFL…
2 min read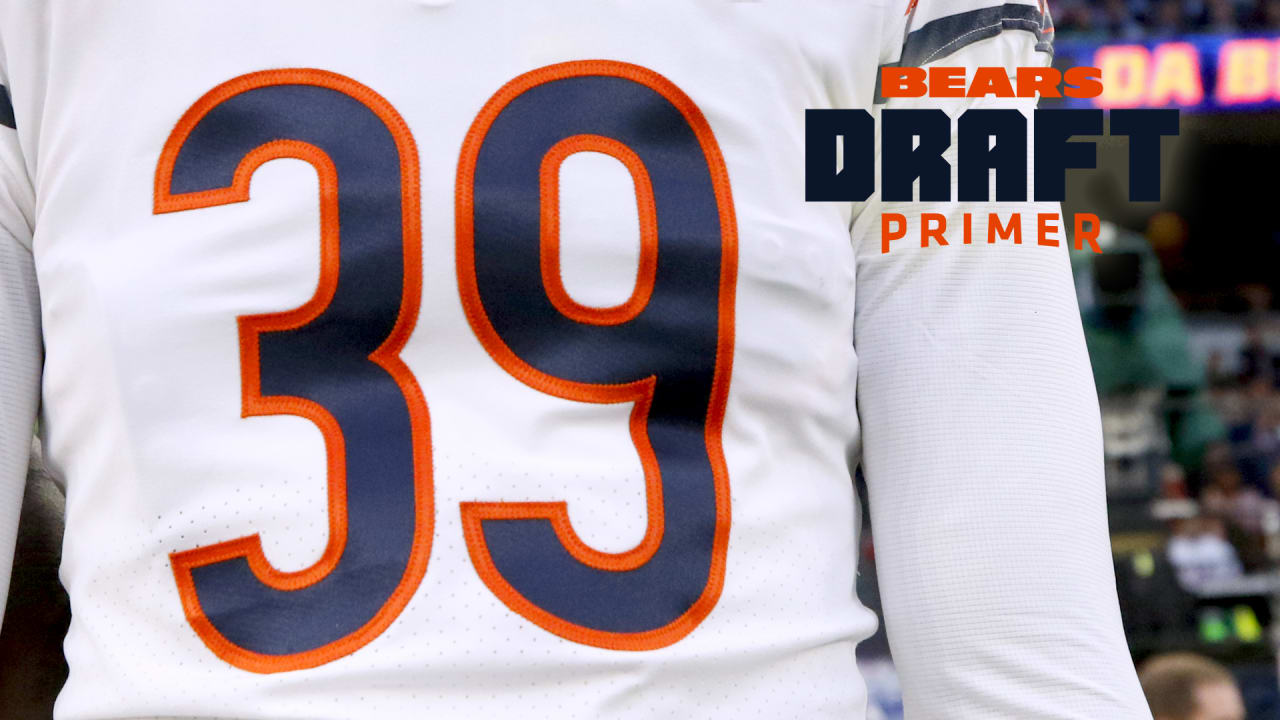 (3) Only one of the last 18 players who has been selected at No. 39 has been voted to the Pro Bowl: cornerback Janoris Jenkins, who was drafted by the St. Louis Rams in 2012. Prior to that span, four of six No. 39 choices were selected to the Pro Bowl: Bills linebacker Sam Cowart (1998), Brown (2000), Steelers linebacker Kendrell Bell (2001) and Jaguars cornerback Rashean Mathis (2003).
(4) Two Hall of Famers were picked at No. 39, but only one played for the team that selected him: Idaho guard Jerry Kramer, who was chosen by the Packers in 1958 and helped Green Bay win five NFL championships during his illustrious 11-year career.
Florida State receiver Fred Biletnikoff was drafted at No. 39 by the Detroit Lions in 1965. But he instead chose to join the Oakland Raiders, who had picked him 11th overall in the American Football League draft. Biletnikoff played his entire 14-year AFL/NFL career with the Raiders.
(5) Last year marked the first time that the No. 39 selection had been traded since 2012. The Bears moved up 13 spots in the second round to take Jenkins, dealing choices in the second (No. 52), third (No. 83) and sixth rounds (No. 204) to the Carolina Panthers for picks in the second (No. 39) and fifth rounds (No. 151).
The Bears selected Missouri tackle Larry Borom at No. 151, while Carolina traded the No 52 choice to the Cleveland Browns—who took Notre Dame linebacker Jeremiah Owusu-Koramoah—and picked Notre Dame tight end Tommy Tremble at No. 83 and South Carolina Shi Smith at No. 204.
(6) In 1981, the Bears leapfrogged the No. 39 selection that was held by the Minnesota Vikings with one of the best trades in franchise history.
The Bears traded a fifth-round choice (No. 122) to the San Francisco 49ers to move up from No. 40 to 38 to take Baylor middle linebacker Mike Singletary.
Singletary was voted to 10 Pro Bowls in 12 seasons, the most in Bears history. He was named NFL Defensive Player of the Year in 1985 and '88 and was voted to the league's All-Decade Team for the 1980s. Singletary was an integral member of arguably the NFL's greatest defense, leading the 1985 Bears to their first Super Bowl championship.
His 172 starts are the most by a defensive player in Bears history and he finished first or second on the team in tackles in each of his final 11 seasons.
With the two picks they received from the Bears, San Francisco selected Missouri cornerback Eric Wright at No. 38 and Winston-Salem State running back Arrington Jones at No. 122 in the fifth round. Wright was voted to two Pro Bowls in 10 seasons with the 49ers, while Jones appeared in just one NFL game.
https://www.chicagobears.com/news/6-fun-facts-about-history-of-39th-pick-nfl-draft