8 Vikings Participate in Pro Bowl with Heavy…
2 min read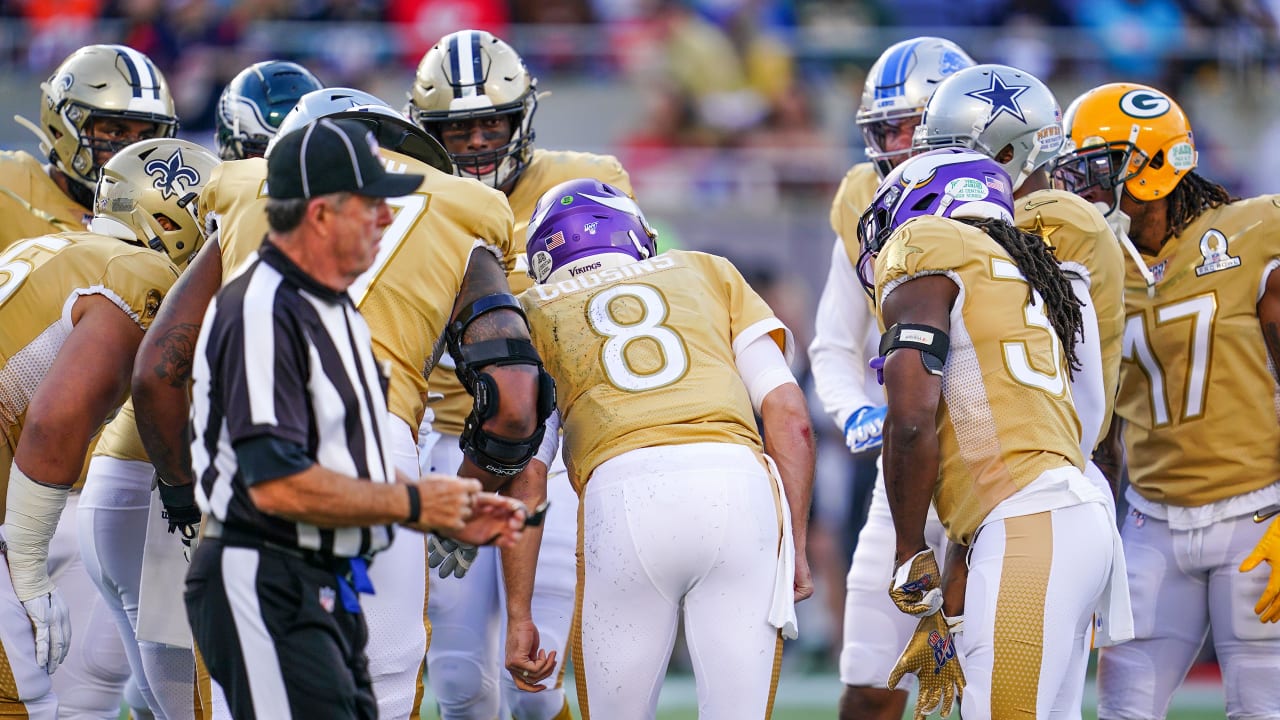 ORLANDO, Fla. – On a day in which tragedy rocked the professional sports world, usual rivals joined forces – and shared a bond – during the NFL Pro Bowl.
Shortly before kickoff, news of NBA star Kobe Bryant's passing in a helicopter crash (which also claimed the lives of his 13-year-old daughter and seven others) rippled through the AFC and NFC locker rooms.
"We were getting ourselves ready, we were dancing to some music when we found out about it – and then everybody just stopped," Vikings defensive end Danielle Hunter said postgame. "Everybody just went to their lockers and sat down. It was crazy. It's sad."
The shocking news hit especially hard for first-time Pro Bowler and California native Eric Kendricks.
"He meant so much to sports in general. The ultimate competitor," Kendricks said. "Being from California, he's a big deal to all of us. So, I definitely took time to just be thankful that I was out there playing today. Every time I'm on the green grass, I feel blessed.
"Everybody in this locker room, we grew up watching him, you know?" he added. "The championships, just the mentality he had. It's super upsetting. I'm just praying for his family. I don't even know what to say, honestly."
https://www.vikings.com/news/vikings-participate-pro-bowl-heavy-hearts-after-tragic-kobe-bryant-news