A look back through Howard Griffith's Broncos…
3 min read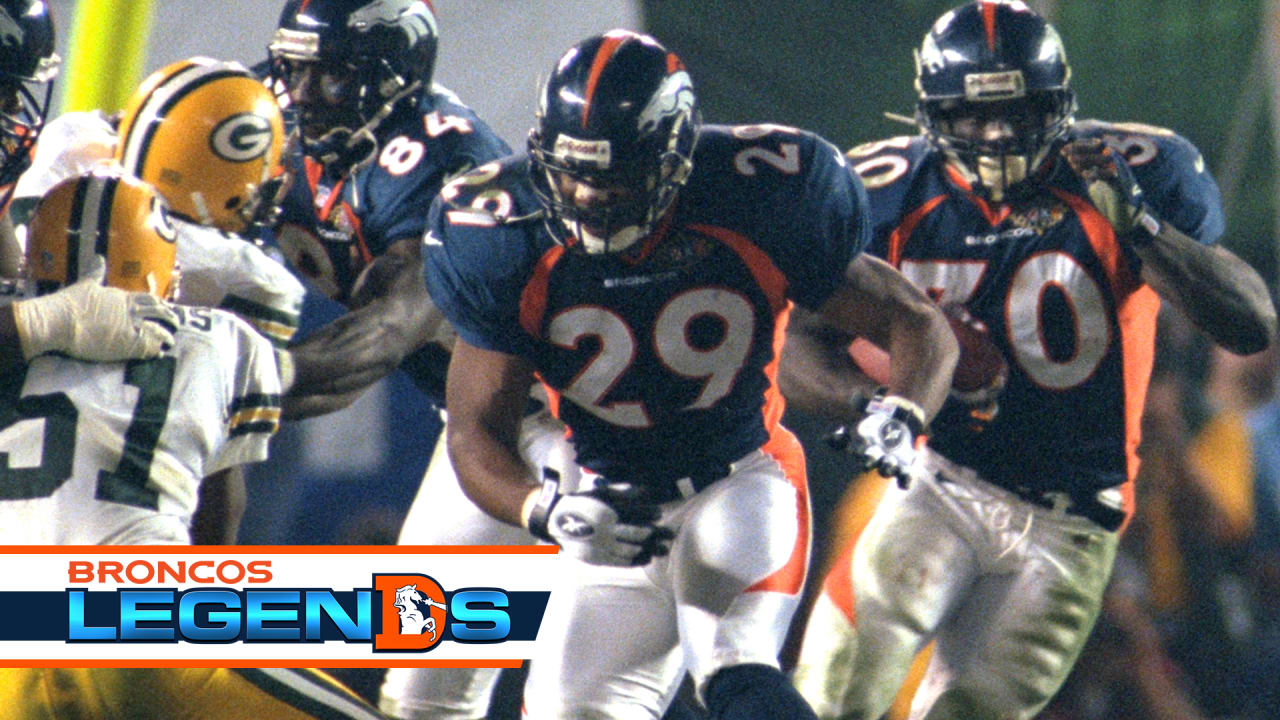 In our Broncos Legends series, we're revisiting the careers of some of the best players in franchise history with video highlights and rarely seen photos — and they'll join us to break down their favorite moments as a Bronco and more. Here's a refresher on Howard Griffith's time in Denver.
Career overview
When the Broncos decided to sign Howard Griffith in 1997, they didn't need to overhaul their rushing attack. The year before, Terrell Davis was the AFC's leading rusher and second overall in the NFL as he ran behind fullback Aaron Craver. But when Craver's contract was up and Griffith was available, they moved to sign Griffith to add more bulk at lead blocker as one of their first moves in free agency.
"When I met with the coaching staff, they expressed to me they felt I was a guy who could take them to the next level," Griffith told The Charlotte Observer in 1997 after leaving the Panthers. "It's not too often when all your coaching staff and pro scouts are saying, 'This is the guy we need to get.' That was conveyed to me by coach [Mike] Shanahan and the offensive coordinator [Gary Kubiak]."
The impact was practically immediate. A tough and instinctive blocker, Griffith helped pave the way (alongside a talented offensive line, of course) for Davis to improve further as the Broncos' scoring offense went from fourth to first in the NFL.
Davis rushed for 1,750 yards in 1997 and then eclipsed the 2,000-yard mark in 1998 as the league MVP. In the playoffs, Griffith helped Davis become a transcendent runner; Davis averaged 145.3 rushing yards per game in the 1997 postseason and 156 rushing yards per game in the 1998 playoffs as the Broncos won back-to-back Super Bowls.
Griffith wasn't often asked to be a weapon in a Broncos offense that included Davis, Shannon Sharpe, Rod Smith and Ed McCaffrey. But he capitalized on his opportunities when he could. He picked up first downs on 30 of his 68 receptions as a Bronco, including six touchdowns, and he rushed for 117 yards on 35 carries and a touchdown. In the postseason, he averaged 11.8 yards per reception and scored four total touchdowns, including two rushing touchdowns in Super Bowl XXXIII.
After the Super Bowls, Griffith played two more seasons in Denver, and though injuries derailed Davis' career, Griffith helped Broncos running backs Olandis Gary and Mike Anderson each rush for more than 1,000 yards in 1999 and 2000, respectively.
In January 2002, Griffith announced his retirement after missing the entire 2001 season with a neck injury.
Career accolades
Blocked for six 1,000-yard rushers over eight NFL seasons (including four 1,000-yard rushers in Denver over four years)
https://www.denverbroncos.com/news/broncos-legends-a-look-back-through-howard-griffith-s-broncos-career