A look back through Ring of Famer Randy…
3 min read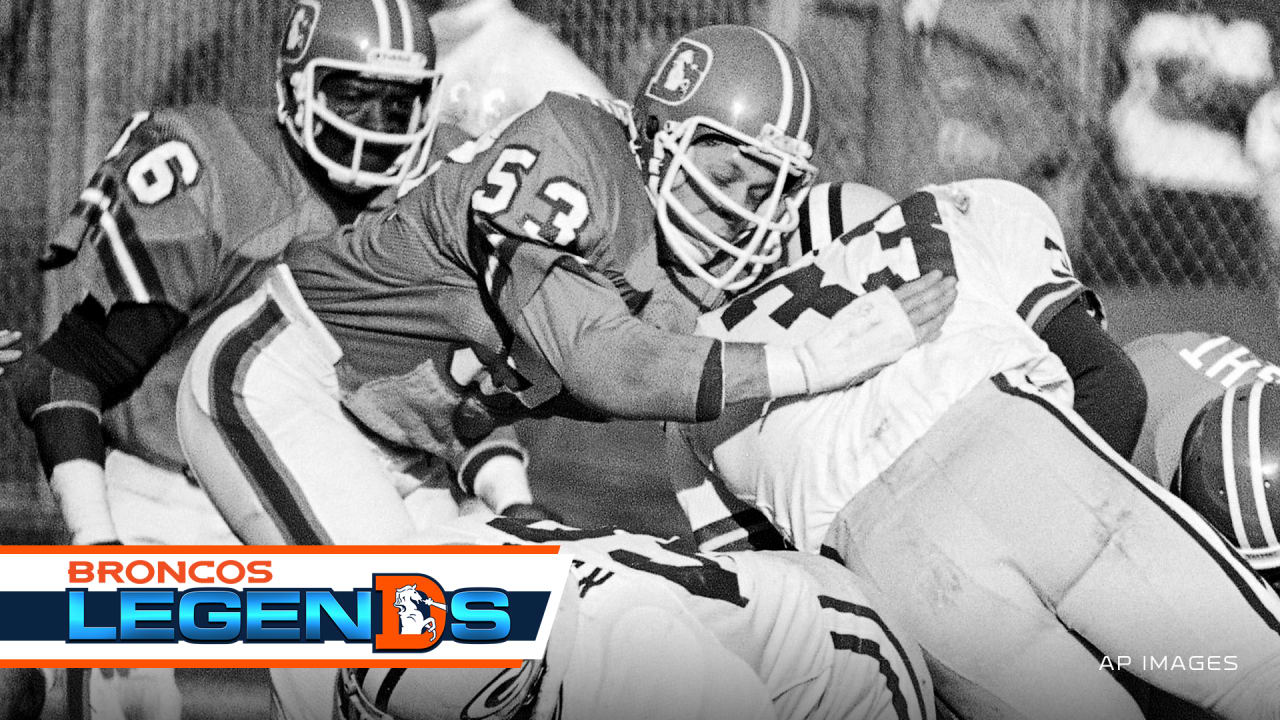 Stats to know
Career stats: 145 games, 134 starts, 2,049 tackles, 19.5 sacks, 20 interceptions, 13 fumble recoveries, four defensive touchdowns
In his own words
"If you play on the inside in the 3-4 defense, which they don't really play anymore, you kind of had to think all the time what you were going to do, what you were going to anticipate, whether it's a run or a pass, what's the down and what's the distance. 
"If you play on the inside over a guard or an offensive tackle, center, you've got three or four guys that are coming to you, whether it's a run or a pass. You had to kind of think and anticipate, and I think one of my strengths was really being able to study the game on downs and distances. [Defensive coordinator] Joe Collier had everything broken down by down and distance. We had an encyclopedia each game, each week for our game plan. We just did that mentally and prepared all week during practice for the game plan, just using that and anticipating what we learned on the film study. 
"And then just getting to the ball, I remember Joe Collier telling me a long time ago, he said — I was doing all these different drills and stuff — he said, 'Randy, just find the ball and make a tackle.' I said, 'That's pretty simple, I'll just do that.' Part of that is just the mental preparation, the physical preparation at practice and actually going out and actually being able to play that. We used that kind of experience in order to be able to do that."
Three games to remember
Week 2, 1975: Broncos 23, Packers 13
Long before John Elway and Peyton Manning dazzled viewers in Broncos orange before delighted crowds in dozens of prime-time games, the Broncos had something of an ignominious reputation with the one prime-time spotlight available to teams at the time: "Monday Night Football." The Broncos had been one of the last teams to appear on "MNF" in 1973, and it wouldn't be until this game in 1975 when the Broncos earned their first Monday-night win.
The Broncos seemed headed for an easy victory after building a 13-0 lead through three quarters, but the Packers cut the lead to three late in the fourth and got the ball back with 51 seconds to go with a shot to tie or win. Gradishar short-circuited that effort immediately when he read a pass down the left seam and intercepted the throw in stride as he galloped 44 yards for a game-sealing touchdown.
1977 AFC Championship Game: Broncos 20, Raiders 17
Despite racking up the best record in the conference, the Broncos entered their first AFC Championship appearance as underdogs — even at home. Their opponents, the defending Super Bowl champion Oakland Raiders, provided some good reasons why: Oakland had won the division in nine of the previous 10 seasons and had not lost to the Broncos in Denver since 1962.
But there was no better time than this to break that streak. With Denver leading for almost the entirety of the game, Gradishar and Co. were in prime position. They held Oakland's rushing offense to just 2.61 yards per carry while Ken "The Snake" Stabler completed less than half of his passes. Gradishar provided eight total tackles and two pass breakups in the effort as the Broncos earned their first trip to the Super Bowl. 
Week 5, 1980: Broncos 19, Browns 16
In a game that included seven total field goals, Gradishar scored the Broncos' only touchdown. It came at a particularly crucial time, too, as Cleveland was just 2 yards from the end zone and from potentially increasing their lead to 11 points. As Browns QB Brian Sipe scrambled to his left, he tried to loft a pass over Tom Jackson as he fell. Gradishar was there to deflect the pass, which then ricocheted off of Jackson back into Gradishar's hands. With a 93-yard return for a touchdown, Gradishar swung the game in the Broncos' favor as they went on to win 19-16.
https://www.denverbroncos.com/news/broncos-legends-a-look-back-through-ring-of-famer-randy-gradishar-s-broncos-care