A Visit To Train's Station Helps Haason Reddick…
3 min read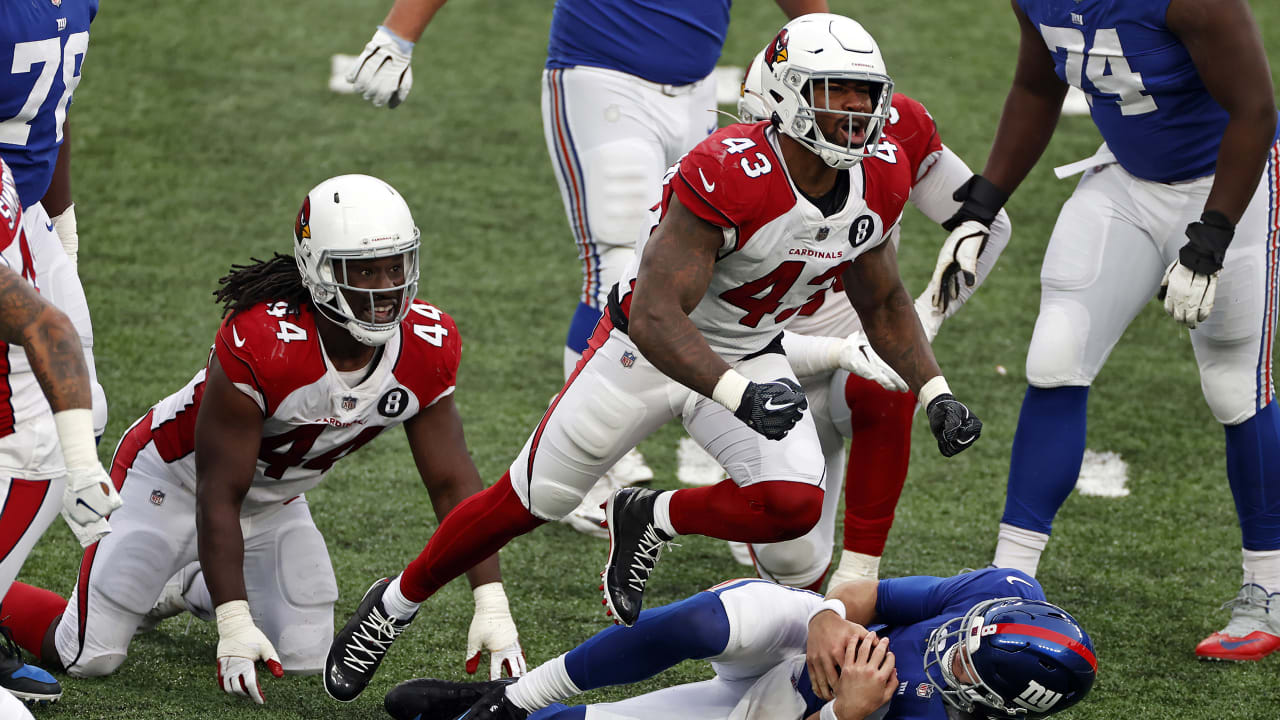 Berry, watching the Giants' game on TV, saw Reddick's first sack and, while he didn't see a five-sack game coming, he could tell Reddick was going to have a good day.
Then Reddick notched a third sack, and Berry shot Reddick a text: "Man, I SEE you."
"Then he got to four, and you can't even print what I said after that," Berry said, watching Reddick surpass Berry's own effort against the Giants so many years ago. "And then five and I just put the phone down (thinking) 'Oh my goodness.' "
Normally, Reddick, who is from New Jersey, would've have a boatload of family and friends to have seen his performance live. COVID robbed that opportunity, but the game was still on local television and Reddick said those closest to him were "blowing up my phone during the game, sending highlight after highlight after highlight."
It was another high in a roller-coaster career of highs and lows for Reddick, who went from playing four total games because of injuries his last two years of high school to walking on at Temple, playing his way into first-round status, struggling with his position change, and now reaching double-digit sacks in an NFL season.
Reddick didn't hesitate when he was asked what his walk-on self would've said to the idea he'd have five sacks in a pro game and win a Defensive Player of the Week award. He'd have said he'd look forward to it, because "I've never doubted myself."
The frustration has often been evident on Reddick's face over the years – and Berry said he felt it when Reddick first showed up to Train's Station – but Reddick wouldn't ever say as much. He fought hard to excel in whatever position the Cards put him in, and it meant something to him to succeed in that role.
But he's where he belongs now, on the edge. The Cardinals would like to re-sign him, but 26-year-old 10-sack players don't often reach the market. Berry also noted that notching five sacks against the Giants, in the biggest media market, pushes the accomplishment to a greater height — and resulting attention — than if it had been against, for instance, the Jaguars or Texans.
"It's one for the history books," Reddick said. "No matter what people say or what happens from here on out, they can never take that day away from me. It's going to go down in history and hopefully it'll be one (record) that sticks around for a while."
Berry is hoping it's a launching point for his pupil – to a big contract, to a long career, to many more sacks to come.
"You're just rooting for him because you just know if he gets into a situation where he can show what he can do, you know he's going to take off," Berry said. "Sunday was that moment for him.
"He is so deserving of that moment."
https://www.azcardinals.com/news/a-visit-to-train-s-station-helps-haason-reddick-bertrand-berry-sacks