After A Year — And Career — Kliff Kingsbury…
2 min read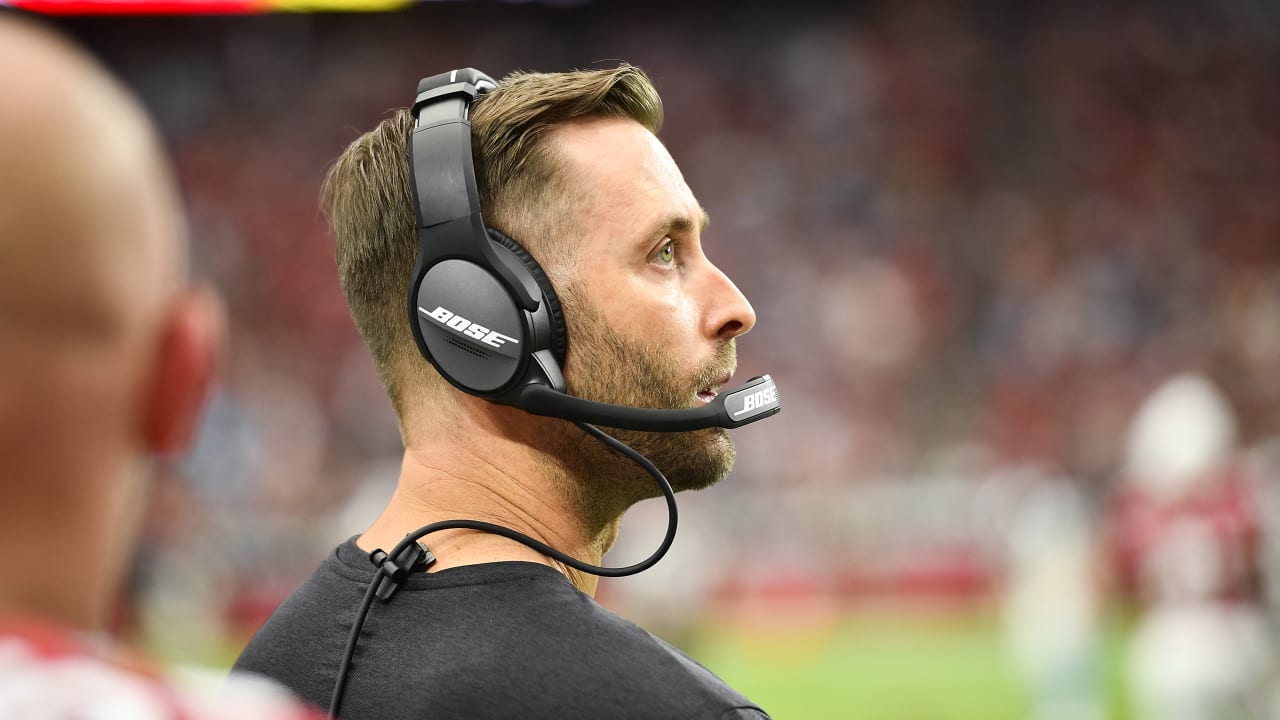 Kingsbury was a rookie NFL head coach, but he was not a rookie head coach – something he made sure to emphasize a few times as the season wore on. There were things to learn in the pro game. He knew that. But it didn't wipe away what he gained at Texas Tech, particularly because Lubbock was the place where he went to school and was a football star.
"That's your alma mater and you love (it) and you're passionate about the kids and all that," Kingsbury said. "You get fired from there, you get some scars and you learn some things about yourself."
What Kingsbury learned was consistency in his approach was crucial. He couldn't be defined by wins and losses, because there is more to it than that. If anything, the NFL has helped in that regard. A 9-7 team can find its way into the playoffs, or even, as the 2008 Cardinals proved, a Super Bowl. A couple of losses in college, your chance to win a title disappears.
When he was at Texas Tech, "it's like the whole weight of the world is kind of weighing on you when you lose," Kingsbury said. "I definitely let them affect me early on."
Kingsbury seemed past that in his first NFL season, remaining even-keeled much of the season. He deflected blame away from specific players nearly every chance he had. He absorbed blame much of the time. He understood he didn't know everything.
"It's a very ego-driven business, for players and coaches alike," center A.Q. Shipley said. "There have been numerous times where he's come over to the sideline and said, 'Hey, that was on me. You keep doing what you're doing, and we'll get it rolling.' As players, you love hearing that. You love knowing your coach has your back, and that he's going to do everything he can."
A few days after the season had ended, the coaching staff was given some time off. But Kingsbury was in the building late one afternoon, working out by himself in the weight room, the Hurricane Chris song "A Bay Bay" booming from the speakers.
https://www.azcardinals.com/news/after-a-year-and-career-kliff-kingsbury-keeps-learning