After "Bad Game," David Johnson Ready To Rally For…
2 min read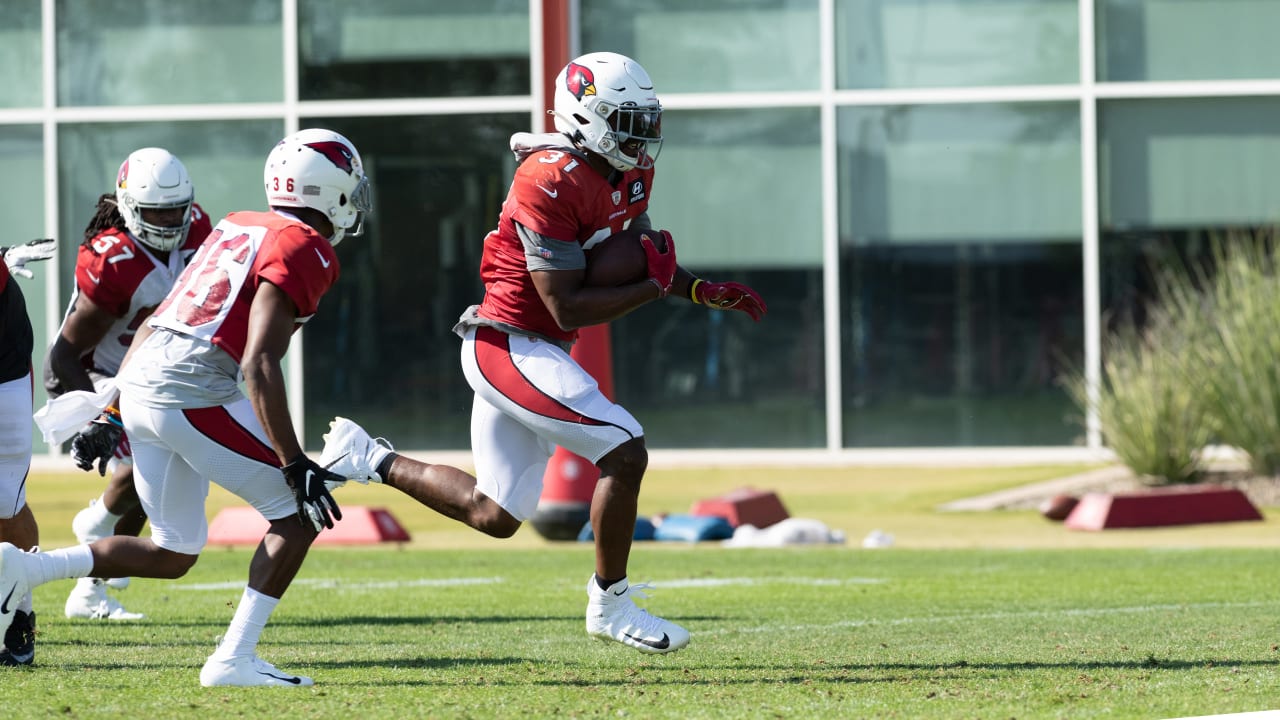 David Johnson said he has returned to the "prove-it phase" after struggling in his return to the field last week in Tampa.
The running back reiterated Friday injury issues aren't to blame after he gained just 2 yards on five carries and fumbled away his lone reception before being benched in the fourth quarter of the loss to the Buccaneers.
"Just a bad game, just a bad game," Johnson said. "Not everyone is perfect. Biggest thing is what you do after a bad game."
Kliff Kingsbury said earlier this week Johnson's benching wouldn't carry over, and the coach added Johnson had responded well in practice this week.
"I'm proud of his effort and his focus," Kingsbury said. "I like where his head is at."
Kenyan Drake, for whom the Cardinals traded just before the first meeting with the 49ers, dominated in that game with 110 yards on just 15 carries. Johnson was inactive for that game. Kingsbury said the running back situation will be "by committee," and that the starter does not mean a lot.
"In our offense, I don't think so," Kingsbury said. "We change personnel groups a ton. I'm not going to screw Larry's streak up. Put that out there for Mr. (Michael) Bidwill.
"But other than that, our guys know we are going to put certain personnel groups out based on certain plays. It has nothing to do with if they are a starter or not."
Johnson has had multiple good games this season, mostly receiving. He has looked noticeably tentative at times running the ball, and he acknowledged he too often is trying to "make too many reads" on a play instead of just running.
Because Johnson didn't play in the first 49ers matchup, Drake essentially took all the offensive snaps. Johnson praised Drake, saying his arrival only means the Cardinals have added another weapon and that Drake has shown he is a "great player."
Johnson said his pairing this time around can only help the Cardinals and Drake, keeping both backs fresh. But that only works if Johnson can show the effectiveness he already flashed this season in making big plays against the Lions, Bengals and Falcons.
"He's the only one who can get himself out of this hole," General Manager Steve Keim said Friday morning on 98.7, Arizona's Sports Station.
Johnson insists he's ready to do that, in whatever fashion he might be deployed.
"Wherever they need me, whatever opportunities I get, I'll make the most of it," Johnson said.
https://www.azcardinals.com/news/david-johnson-bounce-back-bad-game-against-49ers