After drama-filled offseason, Cardinals linebacker…
2 min read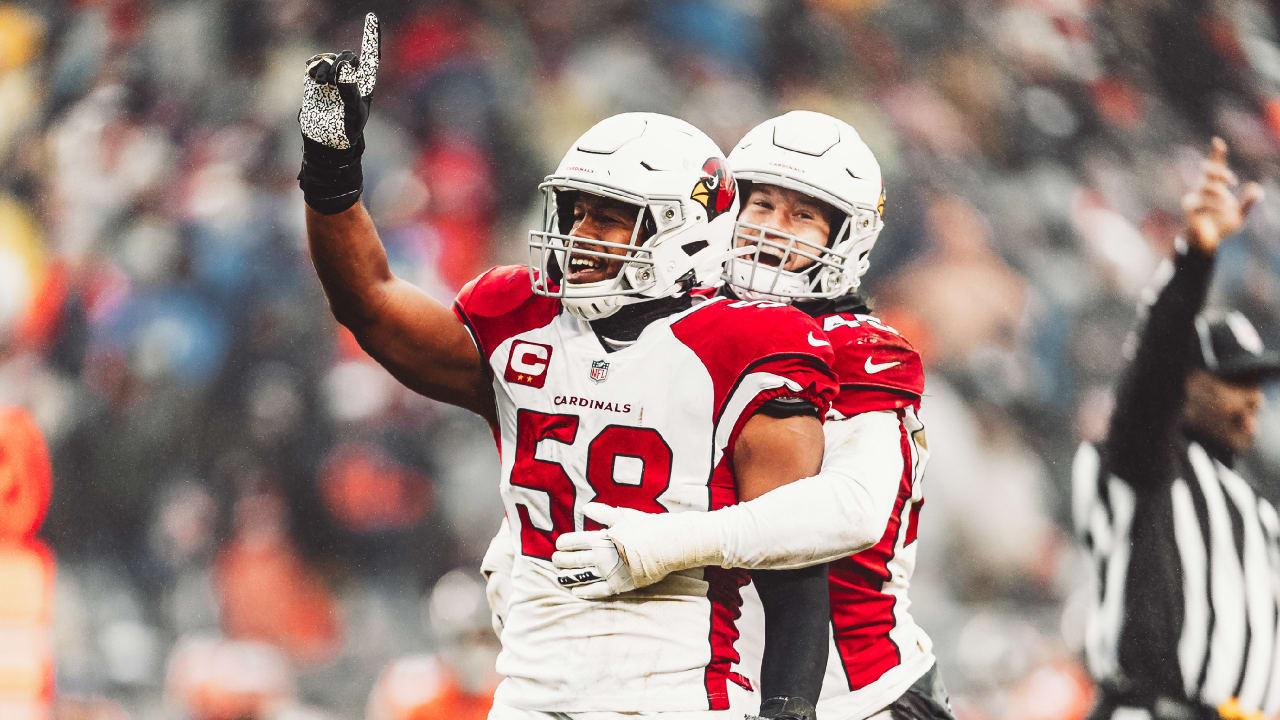 Jordan Hicks has always been the person from which others have sought counsel, the wise voice from whom to take advice.
But then the veteran linebacker found last offseason he was the one in need of counsel. The Cardinals were telling him he had lost his starting job to a rookie who had yet to play a down. Frustrated, Hicks tried to fall back to a popular player mantra: "control what you can control."
Easy to say. Much more difficult to live.
"That was something going through OTAs and going through the whole offseason, I needed time to process and get to that point to be able to come in with a smile on my face," Hicks said Friday. "It's not easy. And it's not something that happens overnight. But when you get faced with a situation, there comes a crossroads, 'Am I going to be this person? Or that person?' "
Hicks had his faith to lean on, as well as a surrounding cast of family and friends for support. But for him to be 12 games into this season coming off another excellent game – 13 tackles and two sacks, winning him the first Defensive Player of the Week award in his career – for a 10-2 team, it's a twist in a story that feels like it would have been unbelievable if suggested back in May.
Since he arrived as a free agent in 2019, Hicks has been steadfast in his motivation – respect. He made that plain well before any of the offseason drama (including a paycut before Zaven Collins was drafted in the first round, and a trade request) played out.
So when Collins was drafted, and more specifically, Hicks was told Collins would be the starter without on-field competition, "I felt disrespected, right? Simple as that," Hicks said. "I came in with a point to prove."
"Any player in that situation, that's my job, to prove them wrong," Hicks added. "That they were making a mistake and I still have a lot left in the tank."
With a career-best five sacks and a team-leading 95 tackles, he's having a good season. His best? Even Hicks says that is subjective, and his 2019 season (156 tackles, 1.5 sacks, 3 interceptions) was excellent. But on a winning team, "everybody's success gets amplified."
Given where he was a few months ago, his play – and how he got here – is more than that.
Hicks was asked if he felt "vindicated." He shook his head.
"Not vindicated," Hicks said. "That's not necessarily the right word. I think it shows the mindset, the mental toughness that has been brought forth to continue to push with a smile on my face."
https://www.azcardinals.com/news/jordan-hicks-finds-some-peace-again-leading-defense