An Opponent's Take as 49ers, Saints Battle for NFC…
3 min read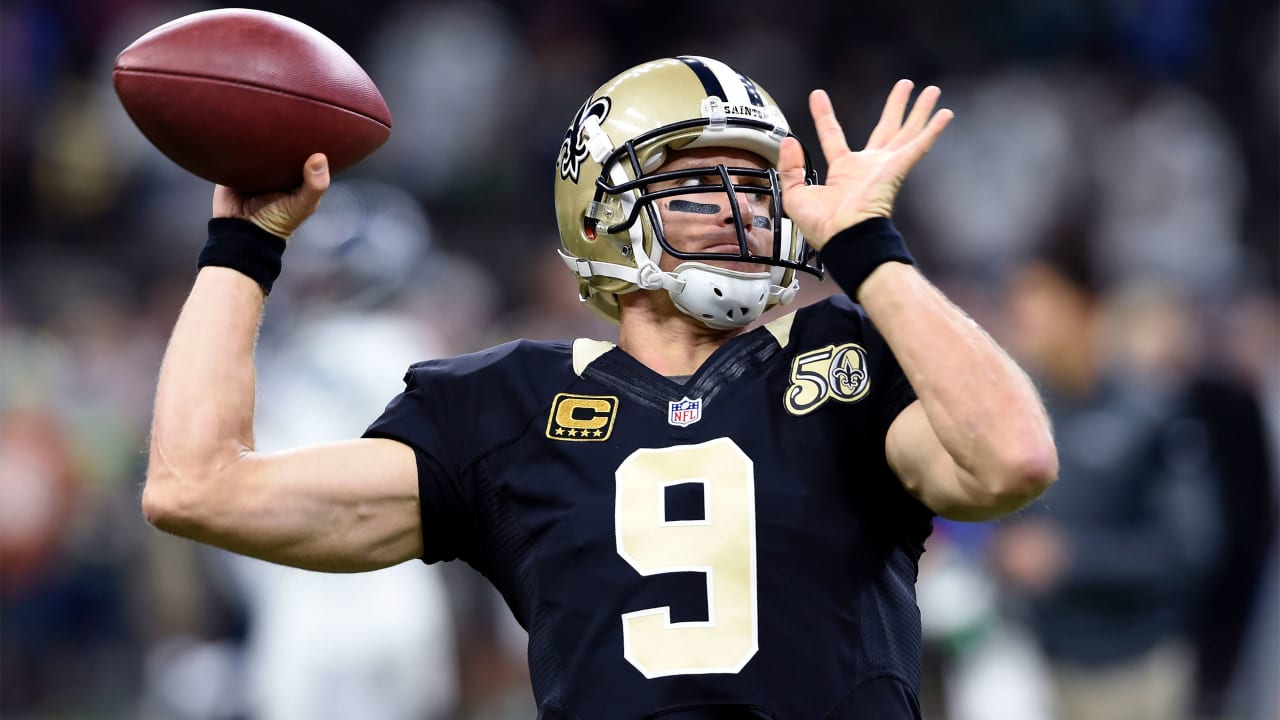 San Francisco will close out their second of back-to-back road games and look to regain control of the NFC West, which starts in Week 14 against Drew Brees and the New Orleans Saints. While the 10-2 Saints are the first team to punch their ticket into the postseason, New Orleans looks to secure a first round bye and home field advantage down the final stretch of the season.
We are joined by NewOrleansSaints.com senior writer John DeShazier to get an insider's look ahead of Sunday's matchup between two of the top teams in the NFC. Here's what DeShazier had to say about the high-powered Saints heading into Week 14.
Q: Dealing with a number of injuries following the Thanksgiving matchup against the Falcons, how has this extended week benefitted New Orleans, in particular the offensive line?
DeShazier: It definitely helped, but I'm not sure it helped enough to get left tackle Terron Armstead (ankle) back on the field. He was limited in practice this week (on Thursday, he went through the team stretch but then left, likely to have treatment). Fortunately for the Saints, the players filling in at left tackle and guard for Armstead and Andrus Peat are veterans. Patrick Omameh (left tackle) started 56 NFL games before joining the Saints, and Nick Easton (left guard) started 17 during his stint with the Vikings. They held up well against Atlanta. The Saints talk about having a "plan," which means they aren't always simply going to expect a player to block an opponent without help. Too, part of the equation is that quarterback Drew Brees helps by getting the ball out quickly. The two games this season that the Saints didn't win up front, against the Rams and the first time against the Falcons, were the games they lost.
Q: Cameron Jordan is playing his best football with a career-high 13.5 sacks and 22 quarterback hits. What is working for Jordan in Year 9 and what makes him such a matchup issue for opposing teams?
DeShazier: Jordan is tireless. That, in itself, often is as much of a factor as anything, because he never seems to take a play off and he'll wear down an offensive lineman. But he's much stronger than he's credited for, and he has pretty good bend around the corner. You also have to factor in that over the course of nine seasons, he has learned a few tricks of the trade and he'll throw multiple moves at a tackle. His bull rush can be impressive. Also, the Saints aren't shy about flipping him to the right side, or having him line up inside on passing downs – anything to give the defense a different look and to find a way to get Jordan one-on-one. He hasn't batted down as many passes this season as in previous years, but he also possesses a knack for getting his hand on the ball if he doesn't get home to the quarterback.
Q: While the 49ers have the NFC Defensive Player of the Month in Fred Warner, the Saints have the NFC Offensive Player of the Month in Michael Thomas. What's led to Thomas' success and what makes him so difficult to slow down for opposing defenses?
DeShazier: His teammates will tell you that Thomas is a tireless worker. Through that, they say he has honed the skill of making all of his routes look the same; he doesn't give any tips as to what the plan is. He's big and, arguably, he's the most physical receiver in the league. Loves to use his hands at the line of scrimmage. Plus, he catches everything. He had a drop against Atlanta on Thanksgiving, and it was his first drop in his last 190 targets or so. He's not a home run threat, per se, but he hits lots of singles and doubles to set you up for the big one.

https://www.49ers.com/news/49ers-saints-preview-week-14