Aqib Talib tells Terrell Davis how the Broncos'…
2 min read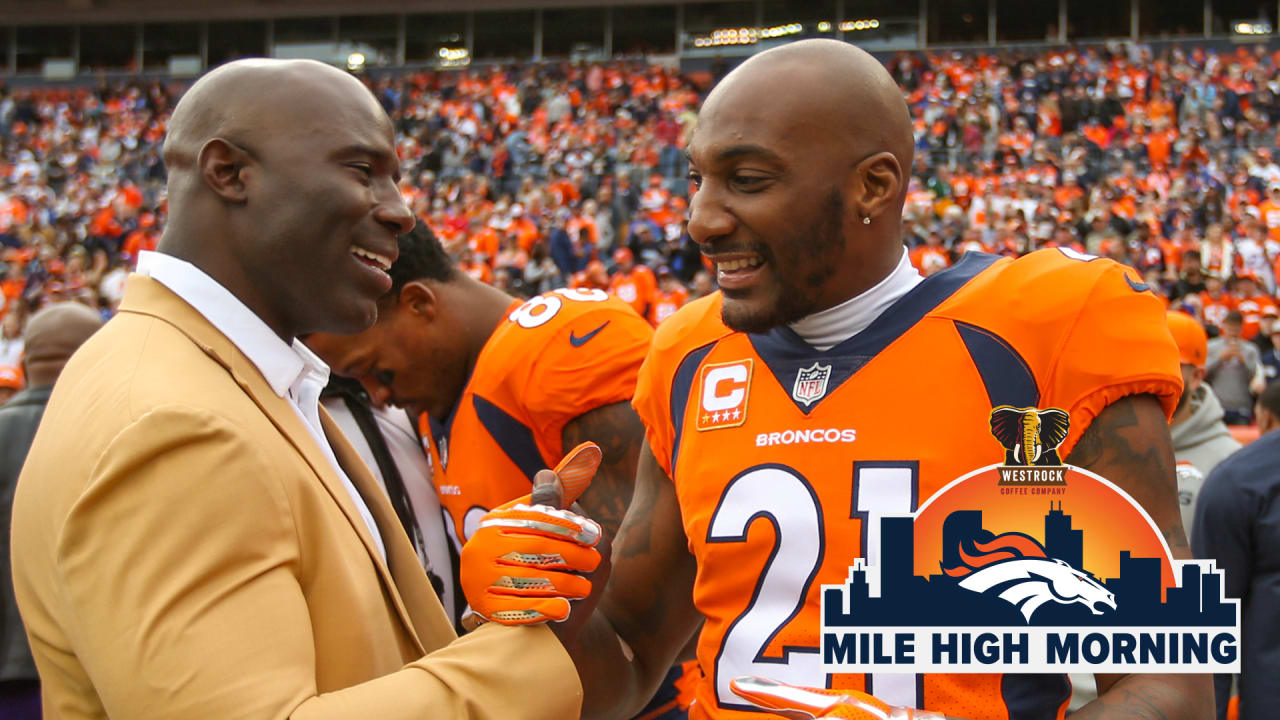 It was arguably the 2015 Broncos' finest regular-season performance, as the defense held Aaron Rodgers to just 77 passing yards, sacked Rodgers three times and forced three fumbles while the offense romped with 500 total yards, including 340 through the air from Peyton Manning and 160 on the ground.
When the season progressed and the team encountered a few rough patches, they looked back on the 1997 team, Talib recalled.
"We look up to y'all, man," Talib said. "… We just found ourselves sitting at Von's crib, like, 'Man, we're 8-2 right now.' … Von asks it like, 'When they was 8-2, man, what do y'all think their mindset was?' Von asks it like he was a scientist, almost. He asked it like that. So we found ourselves talking about y'all so much, kind of like comparing ourselves, like, 'You're the such-and-such of that team.'"
In reflecting on how that 1997 team became the franchise's first Super Bowl champion, Davis noted the culture they had built with their veteran leadership in part laid the foundation for years to come.
"We were glad and happy to be able to leave a legacy, and to look at the Broncos teams like your team, the 2015 team, that you guys put the work in," Davis said. "You guys saw kind of what we had set — you see those banners in the stadium. It was kind of cool to see you guys strive for that and finally hit that goal."
https://www.denverbroncos.com/news/mile-high-morning-aqib-talib-tells-terrell-davis-how-the-broncos-1997-super-bowl