As injuries bring up questions in the secondary,…
3 min read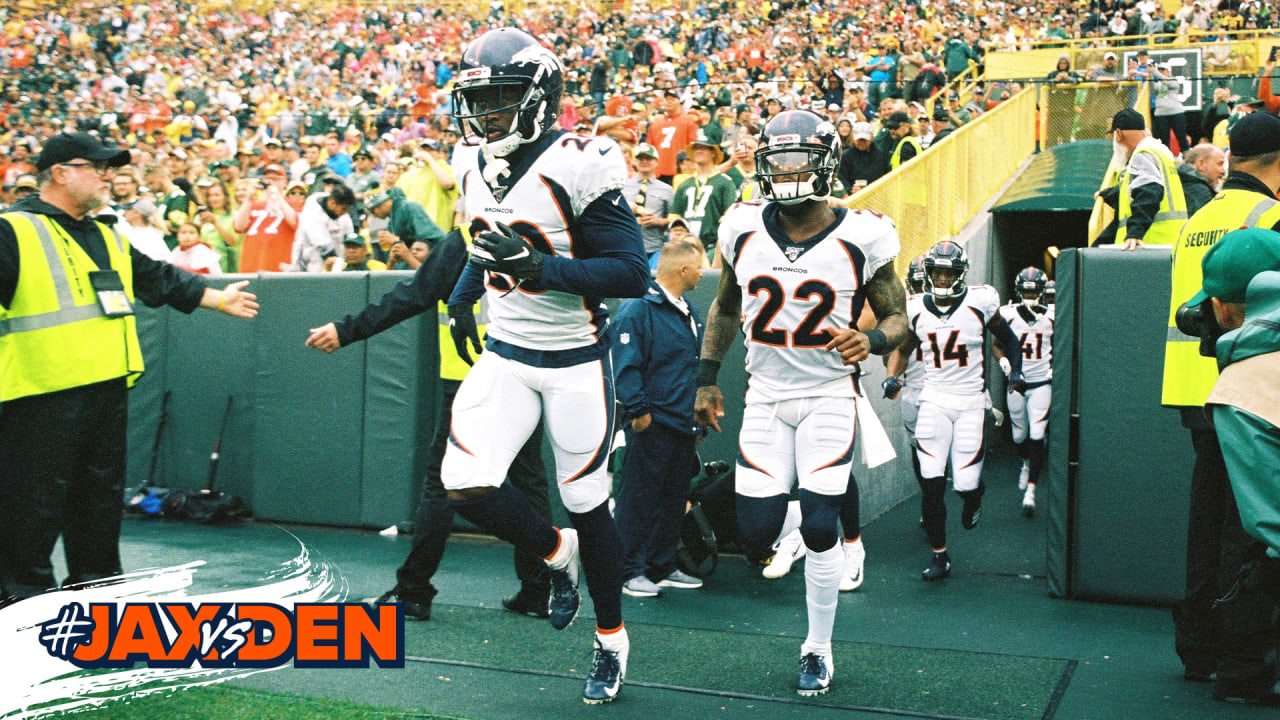 To his credit, Dawson feels at ease with his understanding of what his coaches ask of him.
"It's coming along very well," Dawson said. "I'm just trying to get comfortable each and every time I step into this building. Everything is coming along great so far."
If he does play on Sunday, he might just line up against one of his college foes, former LSU receiver D.J. Chark. The last time they played, a 2017 battle between LSU and Florida, Chark caught one pass for 47 yards on a throw that Dawson also caught. Because the two caught the ball simultaneously, officials called the play a joint possession, which gave the reception to Chark.
"Great guy, man," Dawson said of Chark, who ranks eighth in the NFL in receiving yards. "He's a great talent, too. He's fast, so you've got to make sure you're on top of everything. I feel like he can run all the routes, the [whole] route tree. You have to be in tune with things that's coming."
Regardless of whether Jackson plays on Sunday, the Broncos will likely continue to rely on their young cornerbacks, including De'Vante Bausby and Isaac Yiadom.
Bausby, a third-year cornerback, played 72 percent of the Broncos' defensive snaps against Green Bay, and he earned some praise from his teammates.
"[For] coming in his first game really playing, I think he did a great job," Jackson said Wednesday. "I think he made some big-time plays on third down. As a secondary, we know he's very capable. He showed us that all throughout camp, so for him to come in and make those plays, it wasn't surprising at all."
But Bausby knows his day in Green Bay wasn't flawless, even though he did break up two passes.
"[I want to] just to go out there and be consistent," Bausby said. "Try to make plays. One thing Fangio stressed was me making plays. It was a good thing; he commended me on that. But [I'm] trying to be consistent with it, go out there, give them good technique all the time and [then] I'll be successful."
Though Bausby and Dawson hadn't played a defensive snap this season until Week 3, they had the same mindset that should prepare them for Sunday.
"This is the NFL, so you've got to stay ready," Bausby said. "You've already got to have that mentality — next man up. It could be you. So when I wasn't playing the first two weeks, I always had that mentality and I took practice serious and all that.
"Us young guys, we're just ready, and if our number is called, we'll step up."
https://www.denverbroncos.com/news/as-injuries-bring-up-questions-in-the-secondary-broncos-look-to-their-depth-for-