As rest of game improves, Von Miller still…
2 min read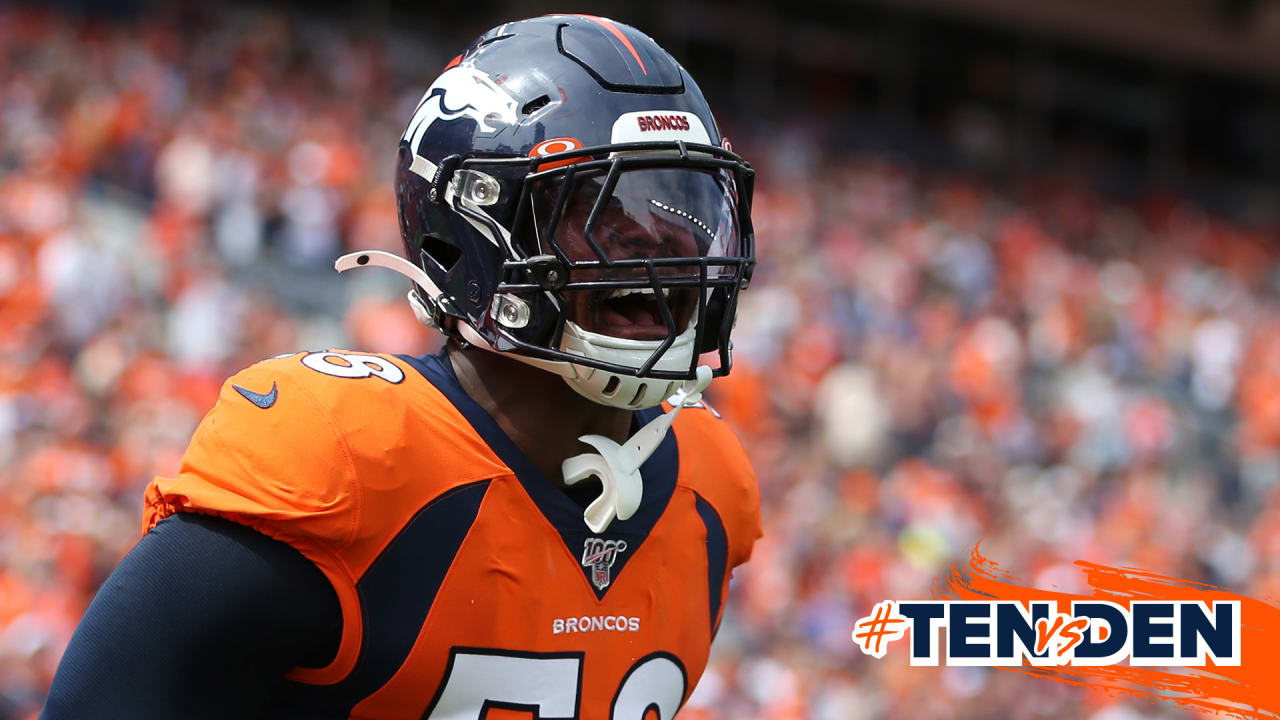 ENGLEWOOD, Colo. — Von Miller has long said that sacks come in bunches.
In the past, when he's dealt with stretches in which he's recorded few quarterback takedowns, he's reminded himself of that fact.
More often than not, they've arrived in droves.
Take last season, when Miller went three consecutive games early in the season — all Broncos losses — without a sack. He responded by stringing together a nine-game sack streak, including a performance against the Cardinals during which he posted a pair of sacks and forced fumbles.
This season, the sack-less stretch is a little different. Rarely has Miller failed to string together quarterback takedowns to start the season. Through five games, though, Miller has only two sacks — and both came in a single game. The two-sack start to the year is the lowest output through five games of Miller's career.
And yet, Miller isn't concerned.
"I feel good, we got the win," Miller said. "I've said it before, that's the most important thing. All of that stuff really doesn't matter if you don't win. The week before, I had two sacks in a game, we lost the game and I really couldn't tell the difference. It's all about winning games and we played a solid game of defense that game. The sacks, I still just believe they're going to come. We've been rushing good and we've got great schemes in, so we've got to keep playing."
Head Coach Vic Fangio, whose unit ranks seventh in total defense and 10th in scoring defense, said there are even some aspects of Miller's game that have improved.
"I think he's doing a lot of things well for us and some things that are better than maybe he's done in the past," Fangio said Wednesday. "Now obviously his sack numbers aren't what he would like and everybody would like, but he made a very nice play the other day on the third-and-3 where they tried to run it up in there for the first down. He was the main focal point for us winning that down and that was good."
https://www.denverbroncos.com/news/as-rest-of-game-improves-von-miller-still-believes-sacks-will-come