Attention Drawn by Pierce & Hunter Helps Vikings…
1 min read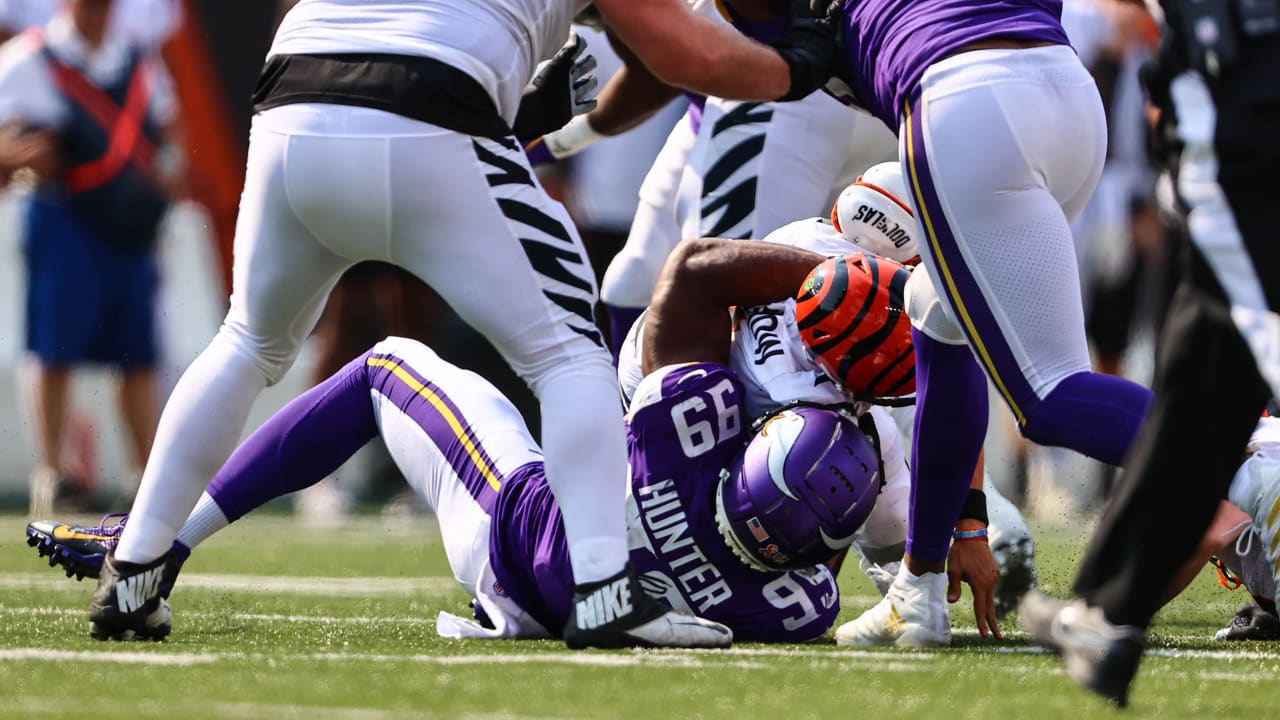 Q2, 4:02 remaining — First-and-10 at the Minnesota 45
Smith surges on a blitz and fights through a block attempt by running back Samaje Perine on his way to tackling Joe Burrow.
Q3, 5:31 remaining — First-and-10 at the Cincinnati 31
The Bengals have three players blocking Hunter on this one, which leaves a 1-on-1 for Pierce against center Trey Hopkins. Pierce shows his strength to move Hopkins out of his way and utilizes a skill set that the Ravens didn't really ask him to tap.
"That's helpful for the D-line," Hunter said of Pierce's ability. "If they focus on the outside guys, they're going to take attention off the inside guys. It allowed them to have 1-on-1 matchups and be able to get to the quarterback and affect the game."
Hunter said "it is what it is" and "it'll be like that" when asked about drawing the attention of three Bengals players.
"I'm definitely used to it, double teams or there's three guys on me," Hunter said. "That's good, because that lets other guys get 1-on-1 matchups."
Q4, 8:11 remaining — Third-and-5 at the Cincinnati 33
https://www.vikings.com/news/michael-pierce-danielle-hunter-sacks-bengals