Austrian Bernhard Seikovits Hoping To Shake And…
2 min read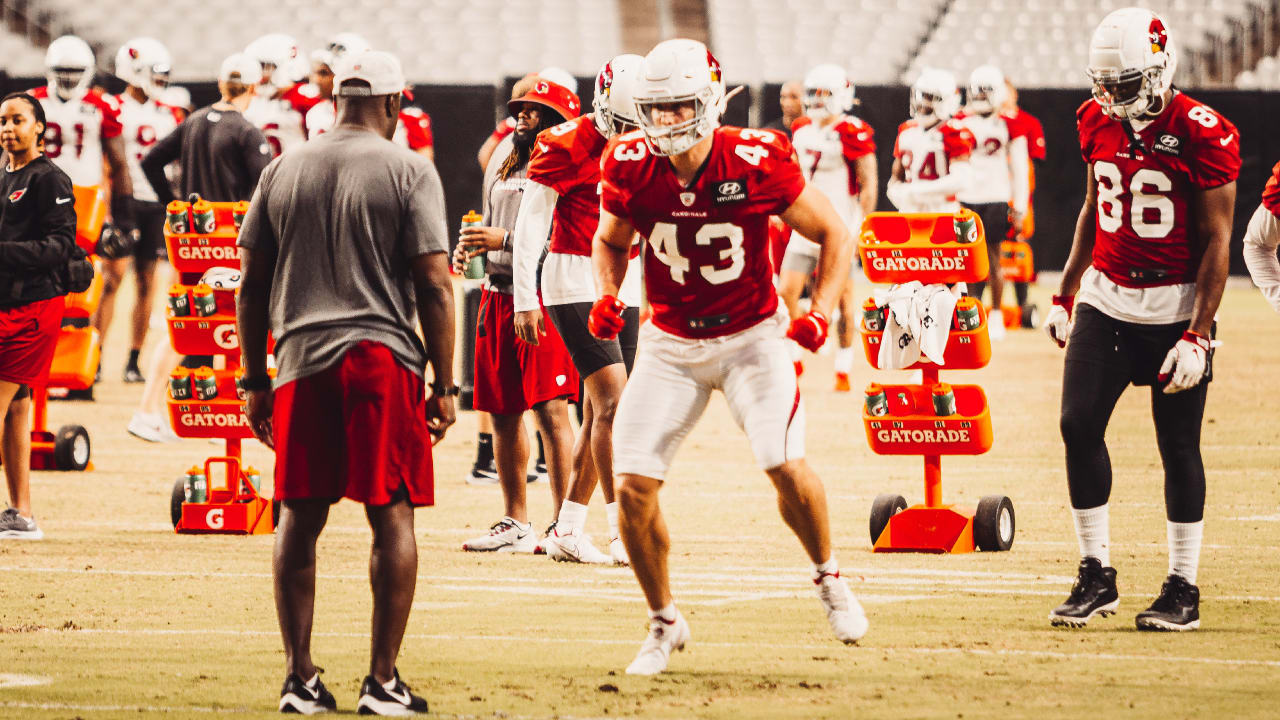 The man they call "Seiko" – "Before I came over here I never thought of Seiko being Psycho. It's just my last name," he said – was once a quarterback and then a wide receiver before realizing tight end was where Seikovits' future had to be in the NFL. A captain for Austria's national team, he has become a star in Austria's version of the game. The NFL was the next step.
"He's very smart, works hard, conscientious, athletically he's talented," coach Kliff Kingsbury said. "It's just that this is a completely different level, the speed of the game. I'm anxious to see his development throughout the year and he will definitely serve a purpose on this team."
Kingsbury understands the lure of the game in other countries. He played in Cologne, Germany, when NFL Europe was still a thing.
"I was very familiar with a lot of those guys and the international players they had, and they love the game and they are passionate about it and they work their tail off," Kingsbury said. "To be able to bring a guy in and give him this experience, it's life-changing for him."
Seikovits was captured in the latest episode of "Hard Knocks" having a postgame reunion with fellow IPP product and offensive lineman Isaac Alarcon of the Cowboys.
"It's uniting when you kind of fight for, I don't know, the rest of the world to be recognized as football players too," Seikovits said.
Seikovits admits he has much to learn. He came into camp telling himself simply to embrace the day. He's leaned on Williams, whom Seikovits called "super-helpful" answering questions or giving tips.
"Maxx has really taken it upon himself to teach me the way," Seikovits said.
That includes, apparently, the legend of Ricky Bobby and all that entails.
"It's a completely different culture over here," Seikovits said. "It's interesting to learn how people live their life over here."
PUGH TO COVID LIST; WALKER RE-SIGNS
The Cardinals lost another player to the Reserve/COVID-19 list Wednesday when guard Justin Pugh was sent there. With the roster spot, the Cards re-signed linebacker Reggie Walker on Wednesday.
https://www.azcardinals.com/news/cardinals-go-seiko-austrian-bernhard-seikovits-hoping-to-shake-and-bake-into-nfl