Bears driven to help Fields reach high ceiling
2 min read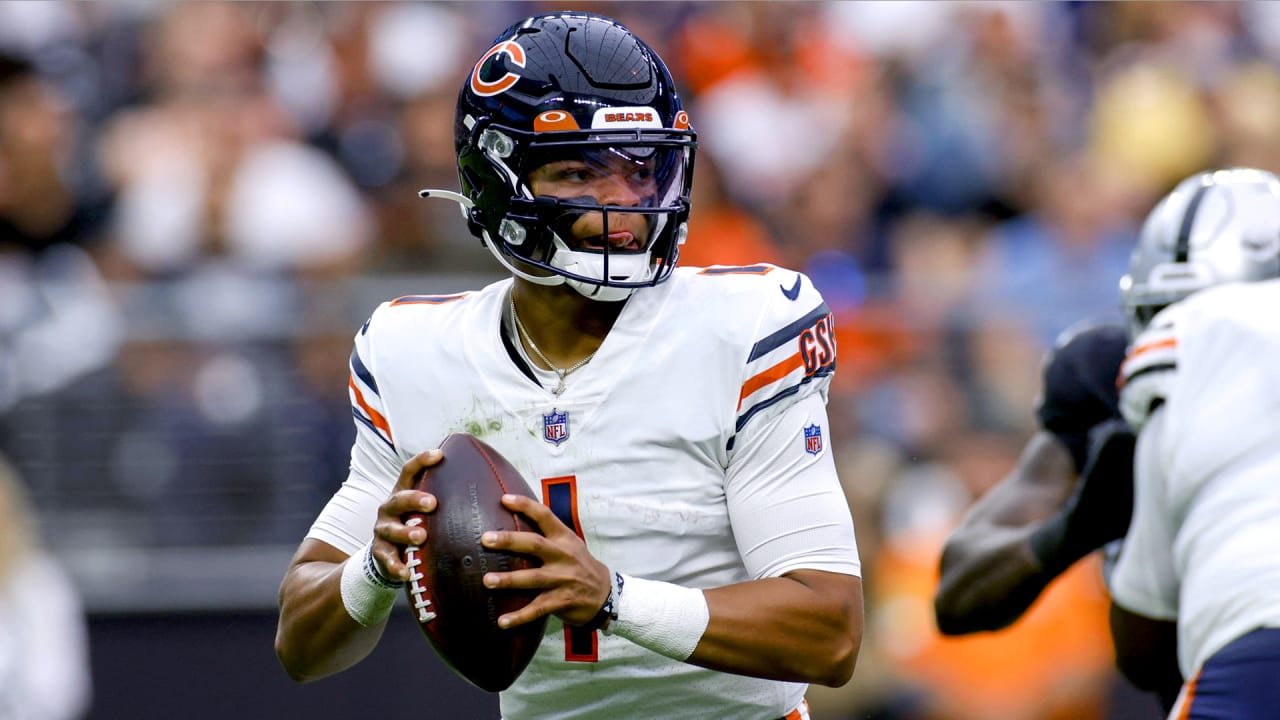 One way to accomplish that is by accentuating Fields' strengths, most notably his athleticism, mobility and accuracy.
"You can see it through different flashes of tape," Poles said. "I think there were a couple plays in the San Francisco game, him moving out of the pocket and throwing with control, and his base is set.
"A lot of it is fundamental, too, but then just allowing him to make those throws that he's really good at. And wherever he has struggled, it's just cleaning that area up and we'll see if we can close the gap and get him to a place [where] we can win a lot of football games."
Selected by the Bears with the 11th pick in the 2021 draft, Fields appeared in 12 games with 10 starts as a rookie, throwing for 1,870 yards with seven touchdowns, 10 interceptions and a 73.2 passer rating. The former Ohio State star also rushed for 420 yards and two TDs on 72 carries.
In their quest to put Fields in the best position to excel, Poles and the Bears studied quarterbacks who flourished in their second NFL seasons. One commonality they discovered was the existence of a talented playmaker at one of the skill positions.
"It's the dependability piece," Poles said. "Sometimes it can be a slot receiver, sometimes it can be a second tight end, sometimes it's a big outside [receiver]. There's just a relationship piece that they can go to that they trust, that they work with all offseason, that they get that connection that allows them … it's almost like they get bailed out with that guy, and I think it's important."
Top skill-position players who are under contract through at least the 2022 season include running back David Montgomery, receiver Darnell Mooney and tight end Cole Kmet. The Bears no doubt will bolster that group this offseason via free agency and the draft.
"It's just finding players that fit our scheme that allow us to be balanced," Poles said. "I think that's important. And then just the playmaker piece, guys that can make plays. I think a lot of the really good quarterbacks, especially the young ones, when things go crazy, who can they go to that they trust and is dependable and make plays?"
https://www.chicagobears.com/news/bears-driven-to-help-fields-reach-high-ceiling-ryan-poles-matt-eberflus