Bears getting healthier, could get reinforcements…
3 min read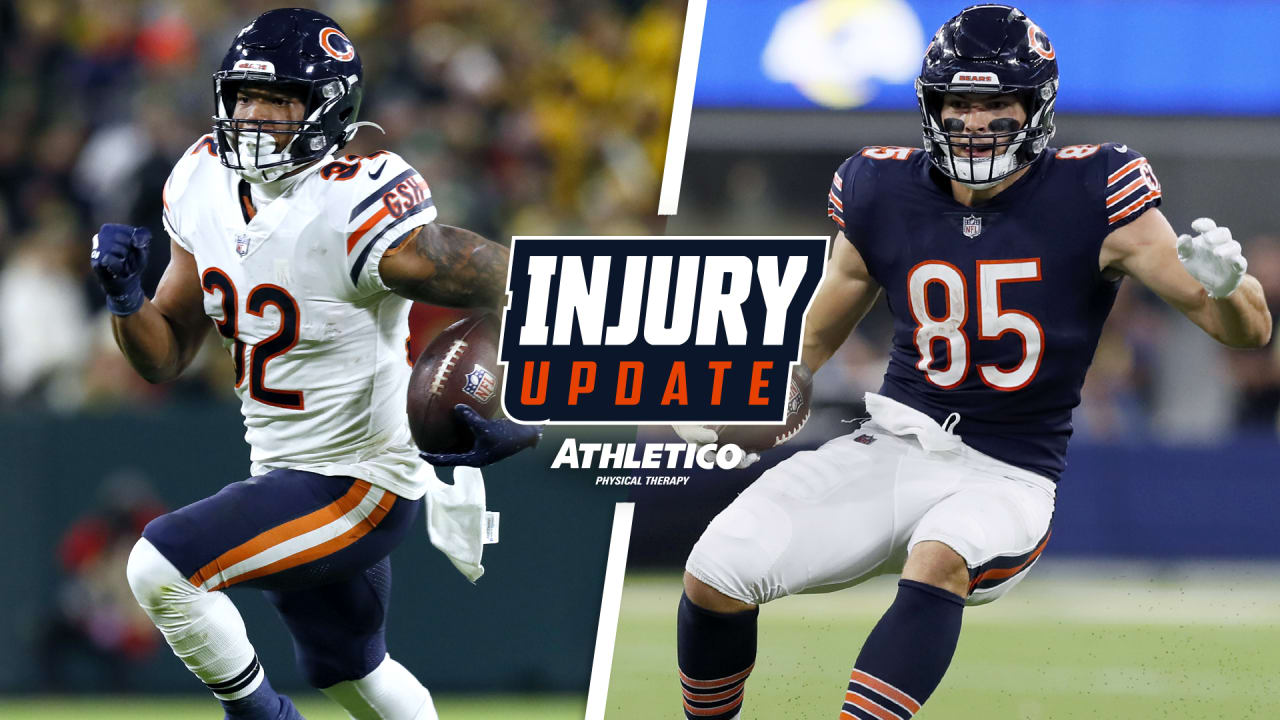 With quarterback Andy Dalton and nickel back Duke Shelley added to the COVID list Friday, the Bears currently have 12 players on the list—though that number has been changing on an hour-by-hour basis this week. Those on the COVID list include receiver Allen Robinson II, safety Eddie Jackson and rookie right tackle Larry Borom, who has started the last five games.
The Bears are hopeful that some of those players will be able to return in time to face the Vikings Monday night at Soldier Field. Said Nagy: "Whoever is ready to go, we'll take them."
With Peters sidelined, Nagy revealed that Jenkins—a rookie second-round pick from Oklahoma State—would likely make his first NFL start at left tackle against the Vikings.
"I think there's a good chance of him getting out there, which would be great," Nagy said. "Anybody having a week to prepare will definitely help out."
Jenkins saw his first NFL snaps on offense last Sunday night when he played the final three-and-a-half quarters against the Packers after Peters had exited with the ankle injury. The rookie tackle struggled, drawing four penalties and getting beaten for a strip/sack that resulted in a turnover.
Nagy said that the Bears will lend Jenkins a hand at times Monday night, but have no worries about his mentality following his shaky performance in Green Bay.
"We'll be able to help him out when we need to, and his mindset will be great," Nagy said. "It's never easy having to jump into a game like that against a great defense with good defensive ends, so we'll make sure that we're doing everything we can to give him the best opportunity."
The Bears are also expected to play without receiver Marquise Goodwin (foot) and nose tackle Khyiris Tonga (illness/shoulder). Both were listed as doubtful on the injury report after sitting out practice all week.
With Robinson on the COVID list and Goodwin unlikely to suit up, receiver Damiere Byrd will be among those asked to fill the void. Last Sunday night against the Packers, the speedy 5-9, 175-pounder caught two passes for a team-high 76 yards, including a 54-yard touchdown.
"You work hard all week game-planning and getting ready for a game, and it's always satisfying knowing that Wednesday, Thursday and Friday, the hard work that you put in ended up paying off when it came game time," Byrd said. "Unfortunately, Marquise can't play this week. I wish him the best on continuing to recover, and hopefully he's back soon. Obviously, opportunities are in there for being able to play on Monday. I've just been able to try to work hard this week and then hopefully I'm able to capitalize when those opportunities come to me."
The injury news is better for a pair of star defensive players: Defensive tackle Akiem Hicks (ankle) and inside linebacker Roquan Smith (hamstring) are both listed as questionable. Hicks was a full participant in all three practices this week, while Smith also worked out in full Friday after being limited Wednesday and Thursday.
https://www.chicagobears.com/news/injury-update-bears-reinforcements-beginning-return-covid-vikings-monday-night