Bears hold team-bonding event at Wrigley Field
2 min read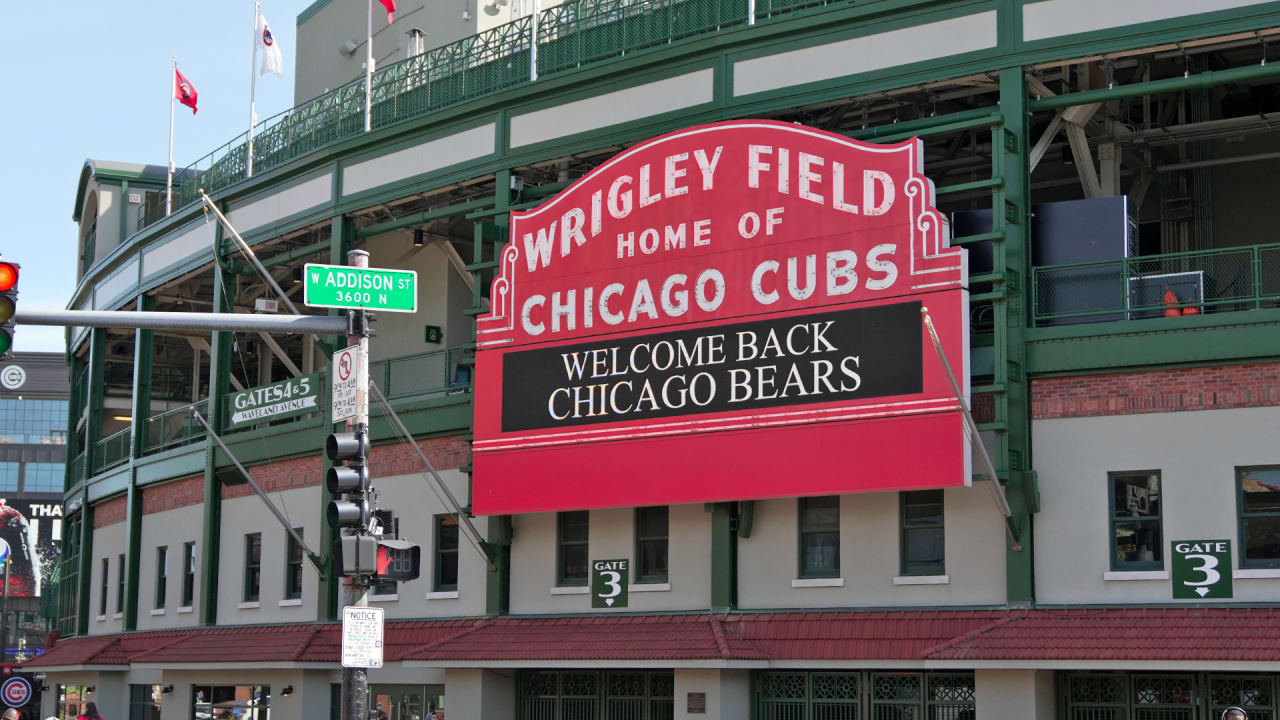 Upon their arrival at Wrigley Field, the Bears toured the Cubs locker room and entered the playing field through the Cubs dugout. They were greeted by a scoreboard message that read: "Welcome Back." All players, coaches and staff members received a Cubs hat. The Bears' contingent included chairman George H. McCaskey and general manager Ryan Poles.
Eberflus made sure that the teams included players and coaches from both sides of the ball.
"We had O-line with D-line and DBs with receivers," he said. "We mixed the coaches together, too. It was an opportunity to get to know guys on the other side of the ball and different parts of the team that you wouldn't normally be grouped with."
The excursion accomplished exactly what Eberflus was hoping it would.
"It was great," he said. "When you have laughing, smiling, and the competition's there as well, that's a great way to bring a football team together."
"It was a blast," added Kmet, a Chicago area native and lifelong Cubs fan. "I grew up coming to games here, and to be able to be on the field and take in this whole experience was a lot of fun."
The highlight of the day was the final event: the home run derby, which consisted of one participant from each team. Kmet won the event with three home runs—all into the left-centerfield bleachers. The third-year tight end was selected by the Bears in the second round of the 2020 draft after playing both football and baseball at Notre Dame.
"I had a feeling I could square one up and get one out," Kmet said, "but I didn't know how I'd feel until I got to the box. I felt pretty good."
Fields and fullback Khari Blasingame both belted two home runs, while tackle Teven Jenkins hit one on his final swing. Jenkins' blast was the longest of the day—and the only one that cleared the bleachers and landed beyond the left-field wall on Waveland Avenue.
"It felt great," said Jenkins, who played baseball through high school. "Today was a lot of fun because I got to bond with my brothers, and I also got to do one thing I've always wanted to do, and that's hit a home run in a big-league park."
https://www.chicagobears.com/news/bears-hold-team-bonding-event-at-wrigley-field