Bears honor Piccolo on 52nd anniversary of his…
3 min read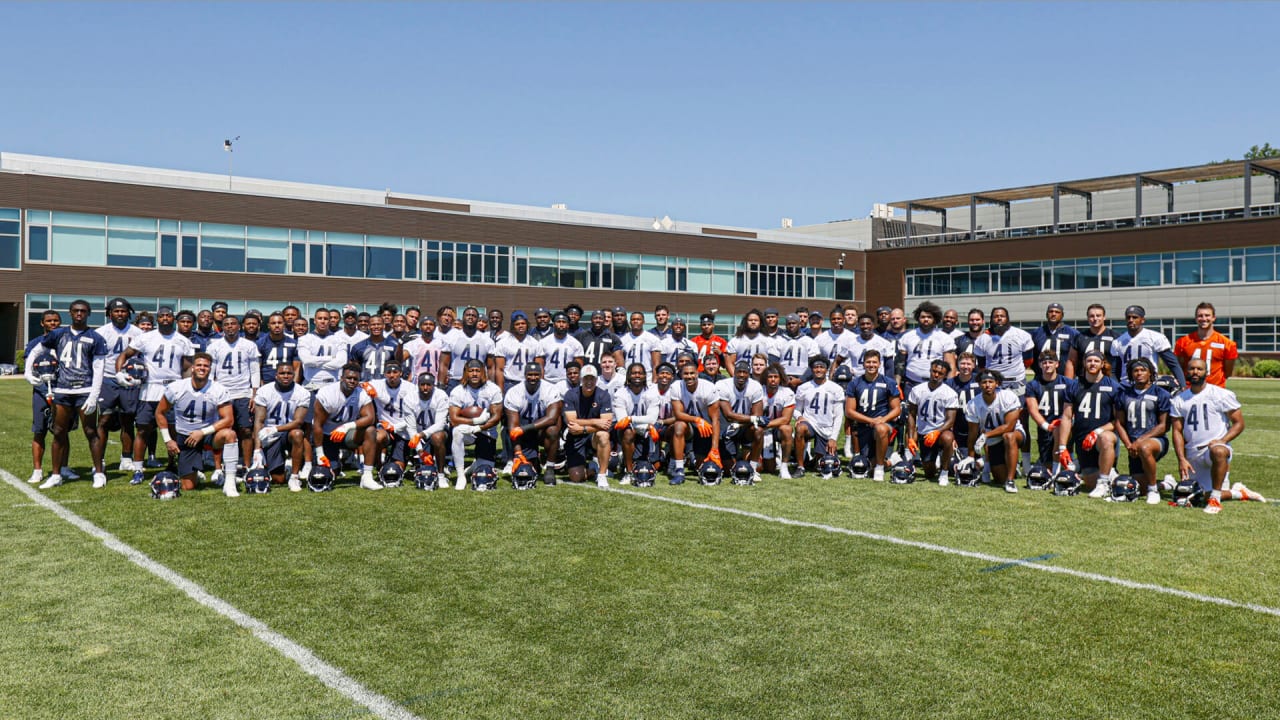 Special bond remains as strong as ever
As evidenced by Thursday's visit, the close bond between the Piccolo and McCaskey families that was born more than 50 years ago remains incredibly strong.
"It's really special when I think about everything that the family has done for my family and how much they supported my mom when my dad was sick," Lori said. "My mom has said she never saw a bill for his treatment. Whatever they needed, they got. The way that Papa Bear (George Halas) supported our family was wonderful. He made sure that we—three little girls who were left behind—had everything we needed.
"And then to walk in here today, it took me a minute for my brain to register what I was actually looking at on the field, and then I got teary. I feel like it doesn't matter how much time passes, it continues to be a really special strong bond between the McCaskeys and our family. It means the world to us."
That bond is especially strong between Joy and Virginia McCaskey.
"I met her a long time ago and we've remained good friends," Joy said. "She's like a mother to me. She's right there when I call for advice."
Ed McCaskey, the late husband of Virginia McCaskey, developed a friendship with Piccolo shortly after he joined the Bears in 1965. When Piccolo was receiving treatment for his illness at a hospital in New York City, Ed was a regular visitor. In addition, Halas called for daily updates and Joy was able to stay with friends of Ed and Virginia instead of having to check into a hotel.
"It was incredible," Joy said. "Coach Halas would call every night to see how everything was going. And then we always had Ed, who was there as much as he possibly could. They sort of guided me through everything I was supposed to be doing and had to do. It was just a comforting and strange feeling knowing you could just call coach Halas. He was very warm and caring. I think back about how lucky we were that he found Brian and brought him on board."
Piccolo's legacy an incredible one
Five decades after his death, Piccolo's legacy remains significant. It includes a cancer research fund and awards presented by the Bears and the ACC in his name.
The Brian Piccolo Cancer Research Fund was created in 1970 shortly after his death by family, friends and members of the Bears organization, with money raised initially to fight embryonal cell carcinoma. At the time Piccolo died, the disease was 100 percent fatal. But significant advances were made in the 1970s and '80s and today the cure rate is more than 95 percent.
With that victory, proceeds from the fund were redirected in 1991 to benefit breast cancer research at Rush Medical Center in Chicago and provide support to the Clearbrook Center for the developmentally disabled in Arlington Heights.
https://www.chicagobears.com/news/bears-honor-piccolo-on-52nd-anniversary-of-his-passing