Bears interview San Francisco 49ers' Ran Carthon…
1 min read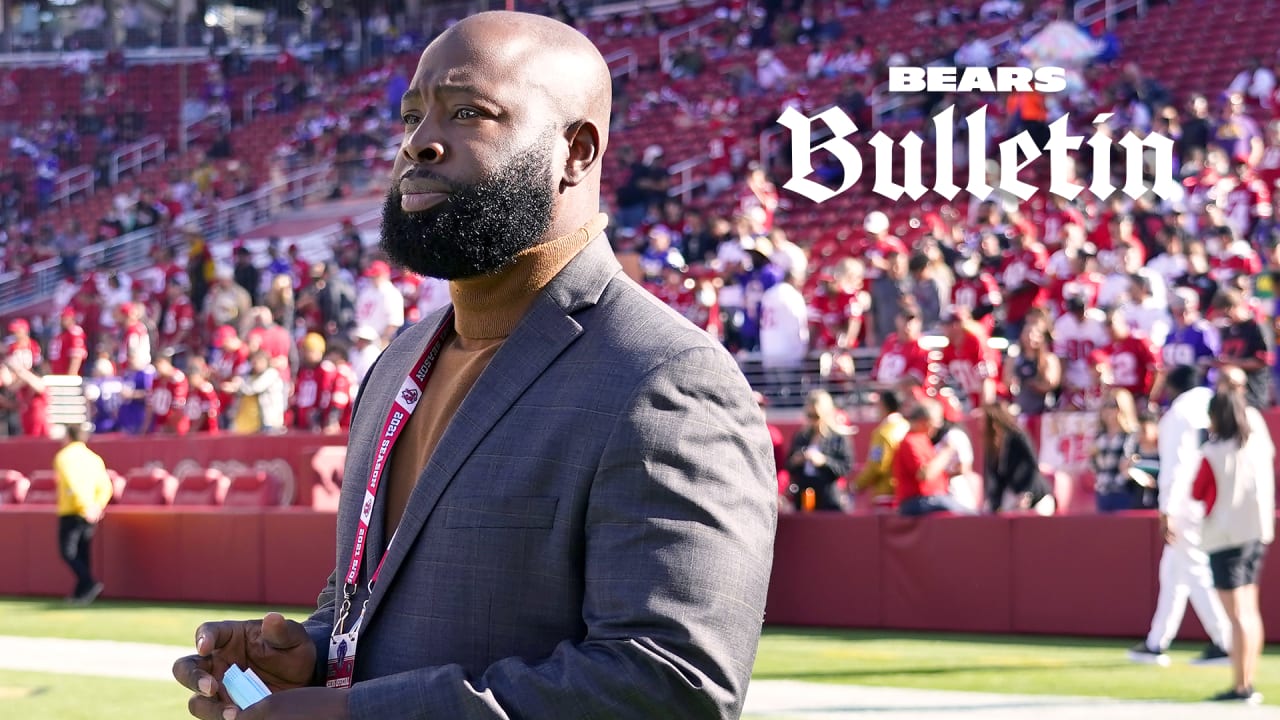 As a player, Carthon was a running back who appeared in six games, all as a reserve, over three seasons with the Colts from 2004-06, rushing for 22 yards and two touchdowns on 16 carries and catching one pass for 10 yards.
Carthon entered the NFL with Indianapolis as an undrafted free agent from Florida, where he played in 48 games over four seasons, rushing for 1,353 yards and 11 TDs on 270 carries and catching 56 passes for 511 yards and one TD.
His father, Maurice Carthon, was a running back who played three seasons in the USFL with the New Jersey Generals and seven years in the NFL with the Giants (1985-91) and Colts (1992).
Since beginning the search process last Wednesday, the Bears have interviewed nine candidates for the general manager position and six for the head-coaching job:
Glenn Cook (GM)
Doug Pederson (HC)
Kwesi Adofo-Mensah (GM)
Champ Kelly (GM)
Jeff Ireland (GM)
Brian Flores (HC)
Monti Ossenfort (GM)
Jim Caldwell (HC)
Nathaniel Hackett (HC)
Joe Schoen (GM)
Brian Daboll (HC)
Ed Dodds (GM)
Matt Eberflus (HC)
https://www.chicagobears.com/news/bears-interview-ran-carthon-49ers-for-gm-position