Bears Pro Bowlers reflect on memorable week
2 min read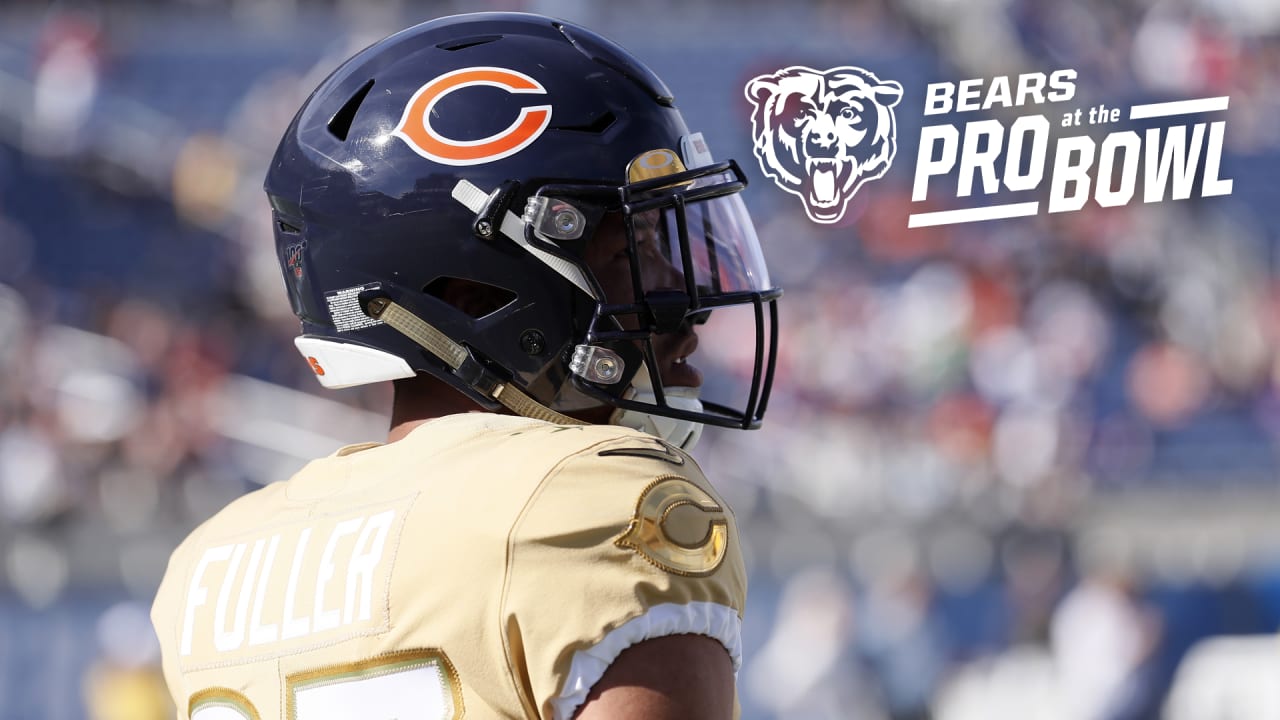 "It was a surreal moment for me that I really cherish," Jackson said. "Just watching him play growing up, to have his jersey it's like, 'Wow!'
"You're so blessed to be able to wake up and play this game. It's a blessing to be able to come out here and share a locker room with these type of guys. You never want to take that for granted."
Jackson said that he spent time off the field with Packers receiver Davante Adams, Lions cornerback Darius Slay and Cardinals safety Budda Baker. Jackson also reconnected with Saints running back Alvin Kamara—they teamed together at Alabama before Kamara transferred to Tennessee—and Ravens quarterback Lamar Jackson, who grew up near Jackson in Florida.
Patterson spent time at practice chatting with former Vikings teammates Xavier Rhodes and Danielle Hunter.
Asked what he liked most about the week, Fuller said: "Hanging out with the guys would be the biggest thing."
Fuller played golf with Bills return specialist Andre Roberts and a pair of famous former players who preceded Fuller at Virginia Tech, Hall of Famer Bruce Smith and Michael Vick.
"You definitely appreciate moments like this, being around all the great guys in the league," Fuller said. "All the guys that you see playing on Sundays, it was cool to be around them on a daily basis, just seeing what they're about and getting to know them a little bit."
In the game itself, which was won by the AFC 38-33 Sunday at Camping World Stadium, Fuller recorded three tackles, Jackson was credited with two stops and one pass breakup and Patterson covered a handful of punts.
https://www.chicagobears.com/news/bears-pro-bowlers-reflect-on-memorable-week