Bears QB Justin Fields driven to become champion
2 min read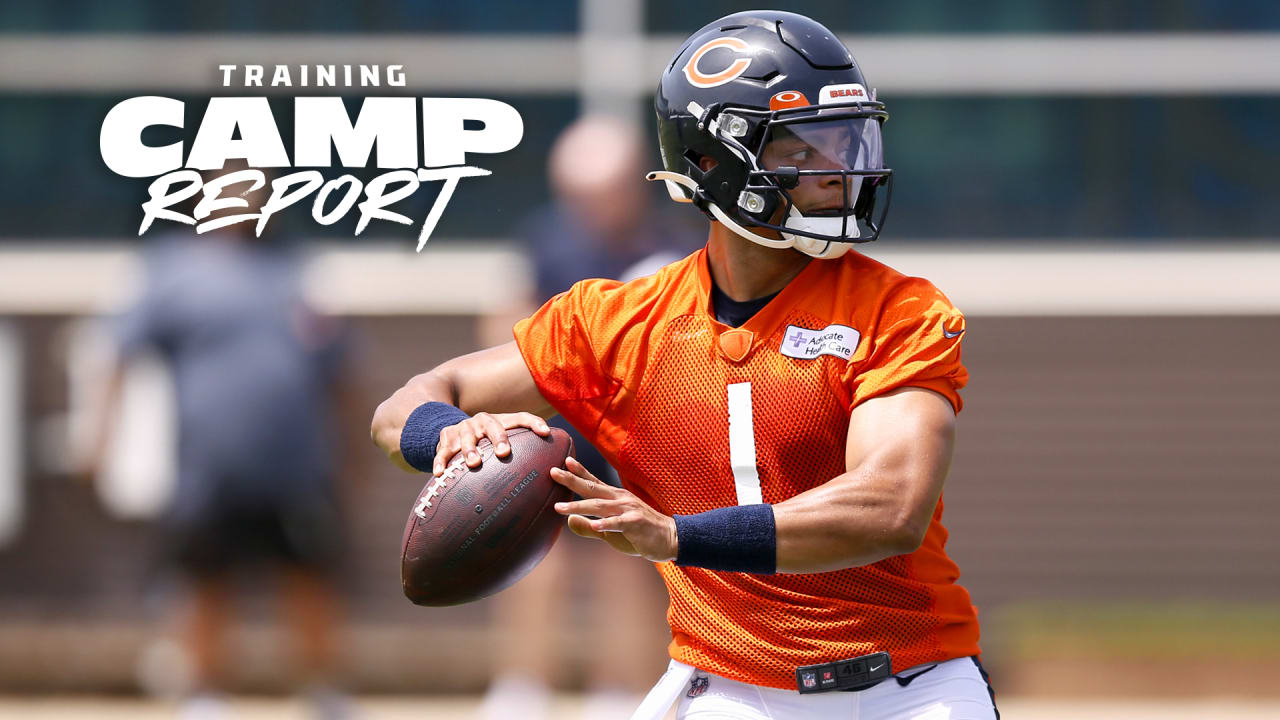 During training camp, the Bears hope that Fields will continue to improve and develop as he gains a firmer grasp of the new system.
"We're going to continue to add things to the offense and he's going to have to continue to grow based on what he sees and the defense throws at him, continue to make plays," said general manager Ryan Poles.
"He's doing everything he's supposed to. We're excited in that direction. And I think one of the most important pieces is that command. Continue to bring that command and that leadership, and I thought you saw that as we were finishing up the offseason as well. Just continue on the path that he's on."
Fields' main objective throughout camp will be to get better and learn something new on a daily basis. Asked what specific areas he wants to improve, he said: "Just being calm in the game, just being on time with the routes, the concepts that we have in the offense and just playing on top of my feet."
"I think as long as I do that, we're going to have a good amount of success," Fields said.
When Matt Eberflus was asked Tuesday what he had learned about Fields during the offseason, the Bears coach joked that he discovered the quarterback is a really good ping-pong player.
Fields clearly also impressed Eberflus on the football field.
"I would say that his leadership and his grasp of the offense was outstanding, the way he learned and the way he grew that way," Eberflus said. "We talked about his footwork and his fundamentals; that's through the roof going in a positive way too. So he's doing a great job right now.
"We're excited about having him grow every single day and he is, too, and just getting better and better. He's not where he needs to be, but this is why we have training camp. He's just going to keep getting better and better and better all the way to the first game. We're excited about his development."
https://www.chicagobears.com/news/bears-quarterback-justin-fields-driven-to-become-champion-training-camp