Bears represented at QB Coaching Summit
3 min read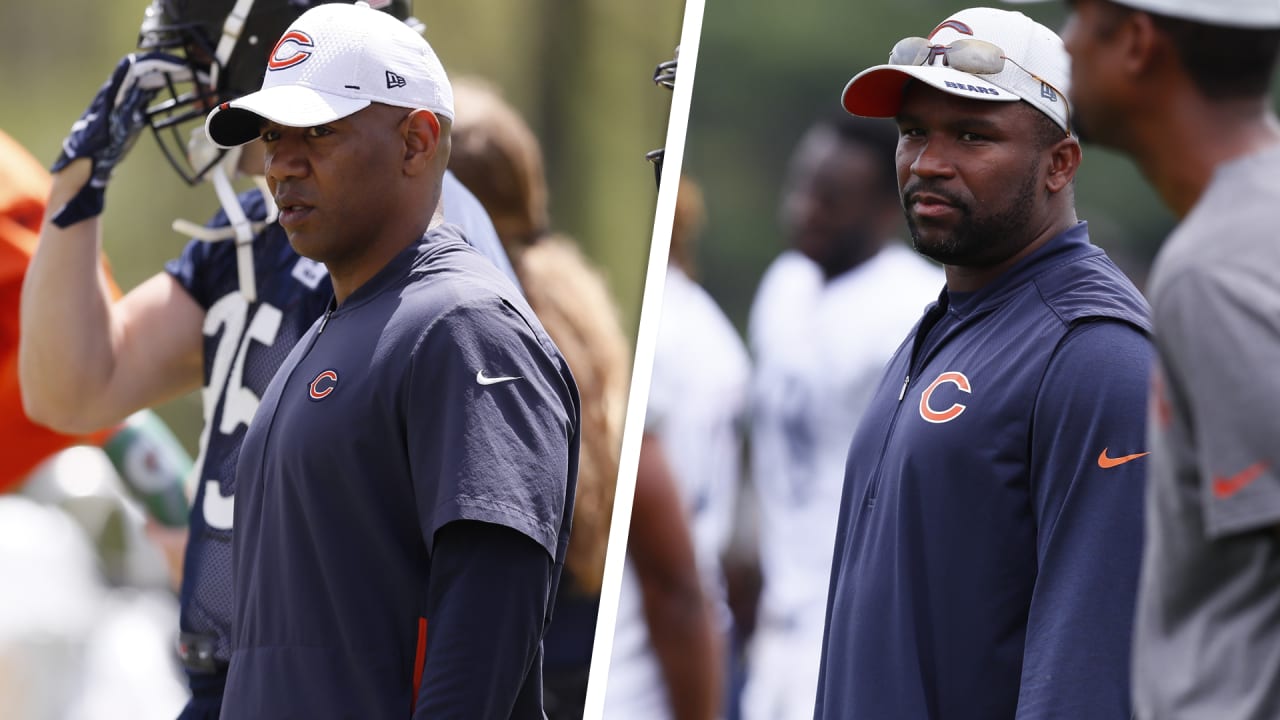 More than 80 pro and college coaches took part in the two-day event.
"The most important thing that stood out was that the pipeline of Black and minority coaches in the NFL and collegiate football is not limited," said Kelly, who's entering his fifth season with the Bears. "There were a lot of excellent communicators and coaches in this event that I was excited to get a chance to hear from and learn from. The biggest thing that stood out about everything was that the cupboard is not bare, per se, when it comes to finding minority coaches to fill prominent roles in organizations.
"Moving forward, we're going to need allies and for owners to ultimately make the decision to provide opportunities for some of these bigger jobs. But there's just awesome talent across this league and also at the collegiate level."
Those who helped stage the summit included NFL executive vice president of football operations Troy Vincent, along with Black College Football Hall of Fame founders Doug Williams and James "Shack" Harris.
Williams and Harris were both pioneers as NFL players who later became league executives. Williams was the first Black quarterback to win a Super Bowl, while Harris was the first Black quarterback to win a playoff game.
"It was just a blessing to get an opportunity to share in this event with those guys who were visionaries and who kind of paved the way for people like me to have an opportunity in this business," Kelly said.
The summit featured sessions and panel discussions led by NFL owners, current and former NFL coaches, and college coaches.
Speakers included Steelers president and NFL workplace diversity committee chair Art Rooney II, Bills president Kim Pegula, Chiefs offensive coordinator Eric Bieniemy, Buccaneers offensive coordinator Byron Leftwich, 49ers defensive coordinator Robert Salah and Bills assistant head coach and defensive coordinator Leslie Frazier, a former Bears cornerback who started for the 1985 Super Bowl championship team.
"It was awesome to hear from Art Rooney about what he looks for or some of the traits that he's had in some of his head coaches," Kelly said. "To hear lessons about coaching from Robert Salah was eye-opening and informative. Just all together it was a really, really good couple of days."
Sessions focused on building a coaching staff, quarterback position fundamentals and best practices for career advancement.
Titans head coach Mike Vrabel spoke about the interview process. Former Raiders and Browns head coach Hue Jackson discussed what to expect during the first 30 days after being hired as a head coach. Others provided insight about how to interview for various positions.
"There were a plethora of guest speakers and I thought they were all great," London said. "Just to hear some of these coaches and hear their stories and hear their insight, maybe some of the things they've gone through in their coaching career, maybe some adversity that they've overcome. I thought that that was very, very impactful.
"And then each day there were separate breakout sessions at the end and that gave me a little bit more of an opportunity to interact with some guys, since it was virtual, and I thought that that was really invaluable."
https://www.chicagobears.com/news/bears-represented-at-qb-coaching-summit