Bears sign six undrafted rookies
2 min read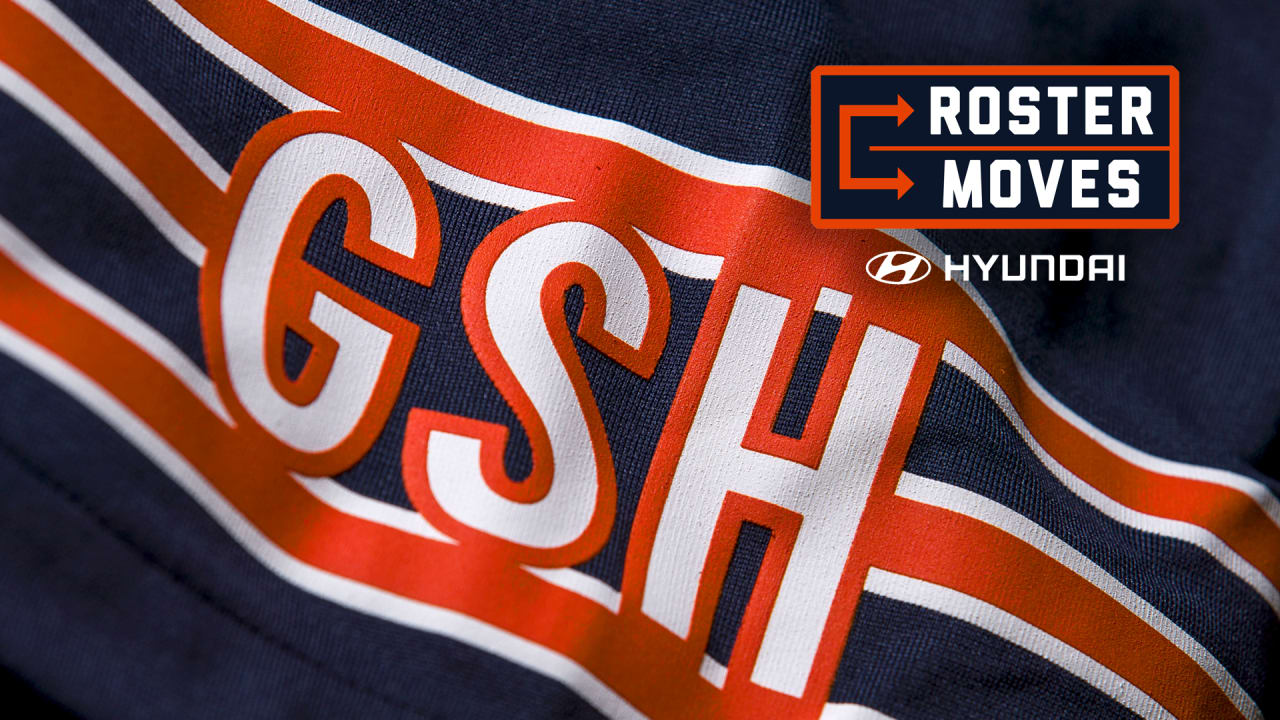 Jon Alexander, safety (6-2, 217)
Charlotte
Alexander played at four colleges: Garden City Community College (2017), Kilgore College (2018), Kansas State (2019) and Charlotte (2021). Last year at Charlotte he appeared in nine games with eight starts, compiling 57 tackles, 2.0 tackles-for-loss, two interceptions—one of which he returned for a touchdown—two forced fumbles and one pass breakup.
Antonio Ortiz, long-snapper (6-4, 247)
TCU
Ortiz was TCU's primary long-snapper for the past four seasons, appearing in 44 games. Last year he was named a semifinalist for the Patrick Mannelly Award, which is presented to the nation's best long-snapper by the long-time Bears long-snapper. Ortiz has an identical twin brother, Marco, who is a long-snapper at Florida.
Carson Taylor, defensive end (6-3, 241)
Northern Arizona
Taylor played in 47 games over five seasons at Northern Arizona, the fourth most in school history. He recorded 19.0 sacks, third in the program since 2000, and 36.0 tackles-for-loss, tied for third all-time at Northern Arizona. Last year he was named third-team all-Big Sky after starting six of eight games played and leading his team with 6.0 sacks and 9.0 tackles-for-loss.
A.J. Thomas, safety (6-2, 214)
Western Michigan
Thomas appeared in 44 games over five seasons at Western Michigan, amassing 221 tackles, 16.5 tackles-for-loss, 3.0 sacks, two interceptions—one of which he returned for a touchdown—14 pass breakups and two forced fumbles. In 10 contests last year the Detroit native produced 53 tackles, 2.0 tackles-for-loss and five pass breakups.
De'Montre Tuggle, running back (5-8, 206)
Ohio
Tuggle played in 27 games over three seasons at Ohio, rushing for 1,851 yards and 24 touchdowns on 292 carries and catching 34 passes for 283 yards and three TDs. Last year the Texas native appeared in 12 contests, rushing for 804 yards and seven TDs on 138 carries and catching 16 passes for 156 yards and TDs. Before transferring to Ohio, Tuggle played at the same Kilgore College.
To make room on their roster, the Bears waived first-year outside linebacker Ledarius Mack and five undrafted free agents they had signed last week in advance of rookie minicamp: running back Master Teague, receivers Landon Lenoir and Savon Scarver, linebacker Jaylan Alexander and safety Amari Carter.
https://www.chicagobears.com/news/roster-moves-bears-sign-six-undrafted-rookies-2022-minicamp