Bisi Johnson, Brian O'Neill Among Camp Standouts
2 min read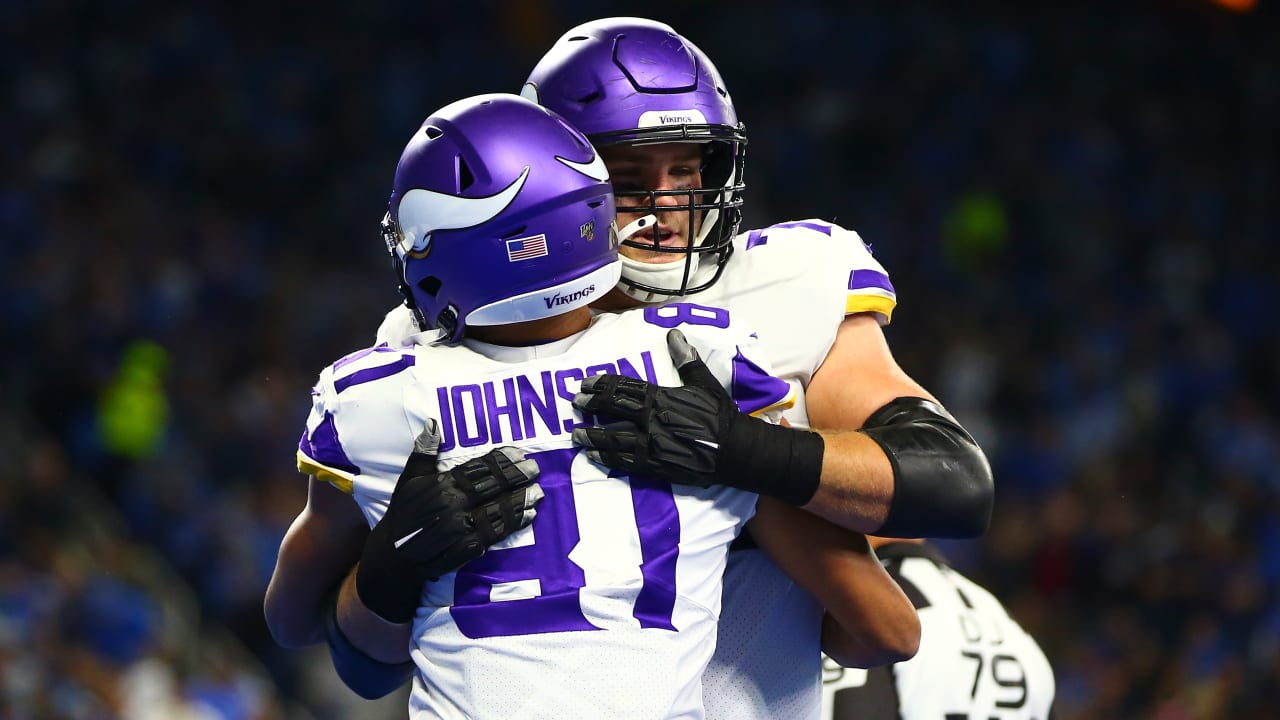 The Vikings had an off day on Wednesday, and are scheduled for a Thursday afternoon practice at Twin Cities Orthopedics Performance Center.
Friday's practice is scheduled to occur at U.S. Bank Stadium, providing a chance for players to stand out in a game-like environment.
And speaking of standing out, Mark Craig of the Star Tribune recently wrote about a handful of players who have caught his eye so far at Verizon Vikings Training Camp.
Craig wrote that the pair of wide receivers who are seemingly battling for the No. 2 job behind Adam Thielen have both shined so far.
Everything about first-round draft pick Justin Jefferson is smooooth. The NFL-ready receiver should make an immediate impact whether he starts right away or not.
Hats off to an improved Bisi Johnson for making Jefferson's eventual rise to No. 2 (or 1) receiver a real battle. Either way, the Nos. 2-3 guys behind Adam Thielen look better than expected.
So, too, has Jefferson, the 22nd overall pick in the 2020 NFL Draft. Vikings Offensive Coordinator Gary Kubiak said earlier in camp that the former LSU star is "exactly what we drafted."
Craig also pointed out that a young Vikings offensive lineman looks ready to jump to an elite level at his position.
Right tackle Brian O'Neill's body language on the field oozes confidence. The good kind. The kind that comes with a rising star at his position. [Danielle] Hunter's backup, Jalyn Holmes, has had his hands full and then some.
O'Neill started 15 games in 2019 — his second season in the NFL — and did not allow a sack in the regular season, according to analytics website Pro Football Focus.
As for Minnesota's defense, Craig said he has been impressed by the league's top safety duo, although he is concerned with the depth behind them.
Safeties Harrison Smith and Anthony Harris look extraordinary. Wish them good health because there's no scarier spot on the depth chart than what's behind them. Converted corner Nate Meadors and recently signed Steven Parker are the only non-rookies backing them up.
Craig's full list of takeaways so far can be found here.
https://www.vikings.com/news/lunchbreak-bisi-johnson-brian-o-neill-among-camp-standouts