Boye Mafe & Jermaine Johnson II as NFL Edge…
1 min read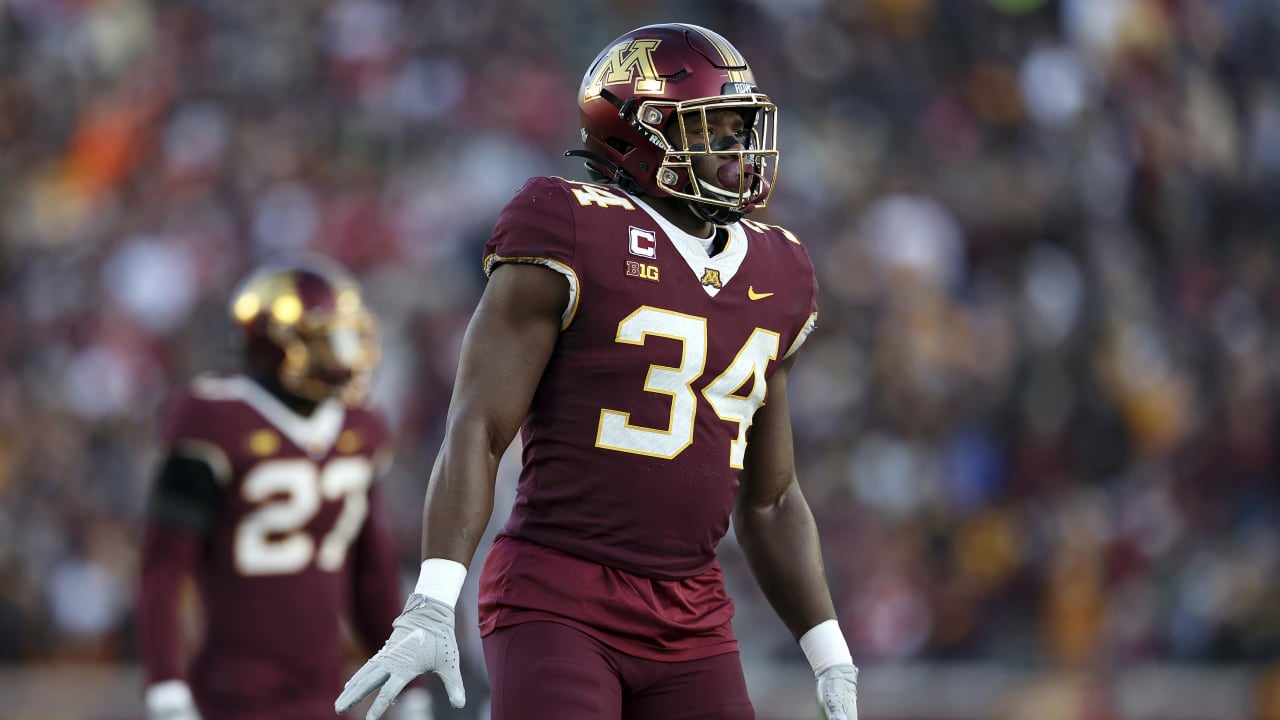 He said the seeds for that breakout were first planted in 2020 when the COVID-19 pandemic hit and caused he (and other college students) to return home.
"I got to go home, recalibrate, and that was the biggest jump I've had as a player, as a man, as a person," Johnson said. "I got to just sit at home, breathe, find out who I was as a person."
Zierlein compared Johnson to Raiders edge rusher Maxx Crosby in this NFL.com bio, in which Johnson has been given a projection grade of "6.49 — will become good starter within two years" and a Next Gen Stats projection grade of 80.
Johnson said he believes the multiple stops on his football journey have prepared him to make an impact in the NFL.
"I'm a pass rusher. Different schemes call for different things. A 3-4, 4-3, I've played both," Johnson said. "As long as I'm outside that tackle, I think I can be a headache for offenses."
https://www.vikings.com/news/boye-mafe-jermaine-johnson-ii-combine-nfl-edge-rushers