Brisker primed to make impact as Bears rookie
2 min read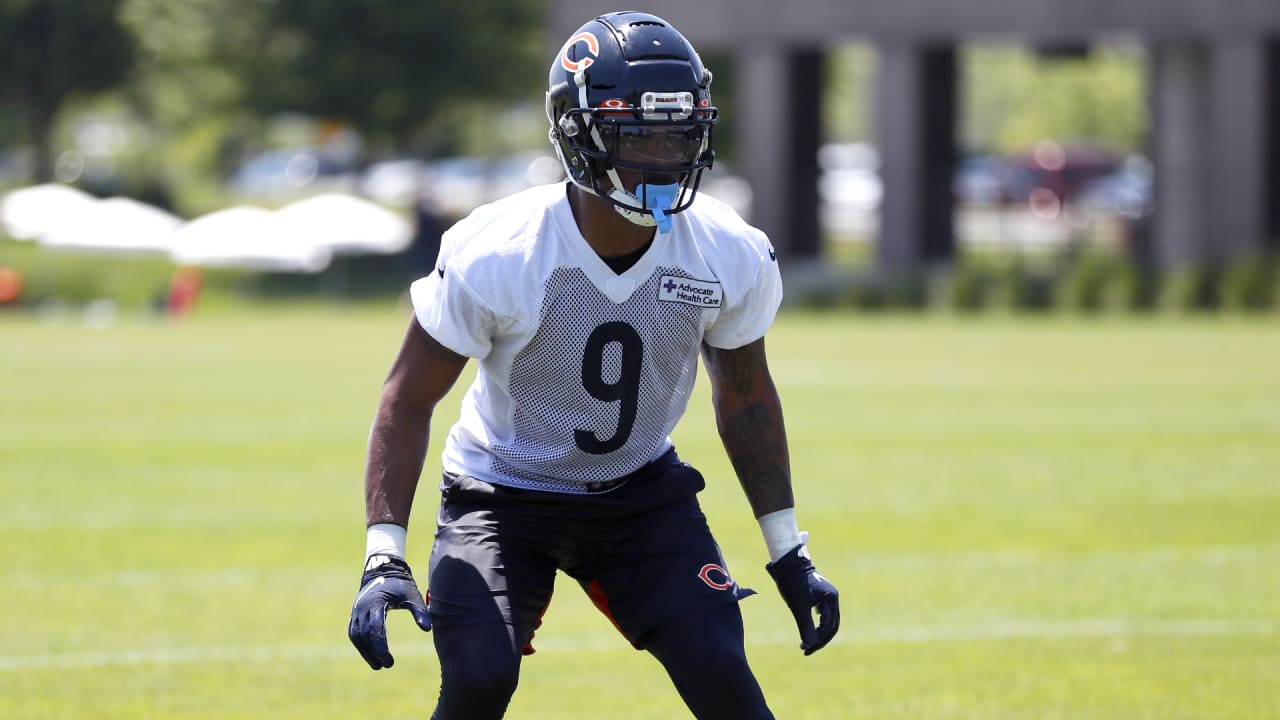 Brisker believes that playing for Brent Pry, his defensive coordinator at Penn State from 2019-21, helped put him in position to make an immediate impact with the Bears.
"He did a great job of telling us to run to the ball and probably the same exact things that coach [Matt Eberflus] wants us to do here," Brisker said, "so I feel like my coaches prepared me."
Brisker appeared in 34 games with 21 starts at Penn State, registering 152 tackles, 7.0 tackles-for-loss, five interceptions and 19 pass breakups. Last season the 6-1, 200-pounder was named first-team All-Big Ten and second-team All-American after generating 63 tackles, 3.0 tackles-for-loss, two interceptions and seven pass breakups.
Selected by the Bears in the second round of the draft, Brisker made major strides throughout the offseason as he gained a firmer grasp of the defense.
"I feel like I grew in the playbook," he said. "I got better and more comfortable and know what I'm doing, know what my teammates are doing, and just playing fast."
Eberflus sees Brisker as an ascending young prospect with sky-high potential.
"He's been really good," the Bears coach said last week during the team's mandatory minicamp. "In fact, I was just talking to [defensive coordinator] Alan Williams about him on the field and we're just so thrilled with his talent, with his mental makeup and just the person he is and where he is in his development so far up until this point."
Brisker's ability to produce takeaways has been especially impressive. In one practice, he punched the ball loose from a receiver twice on the same play (the receiver recovered the first fumble).
"That's the standard around here; creating turnovers is what we do," Brisker said. "And that was also in my DNA. I feel like I attack the ball. I attack the ball, whether that's forcing a fumble or whether that's going for an interception. I love being around the football and getting it back for the offense."
Last month, safeties coach Andre Curtis lauded Brisker for being able to transfer what he's learned in the classroom into production in practice.
"He's learning pretty good," Curtis said. "We've thrown a lot at this kid since he's been here and he's absorbed it and learned it. He's doing a good job so far of getting his hands on the football and getting the football out in practice. He's shown a knack for that, and that's a good thing. Hopefully that continues."
https://www.chicagobears.com/news/jaquan-brisker-primed-to-make-impact-as-bears-rookie-turnovers