Broncos continue to fight, maintain standard…
3 min read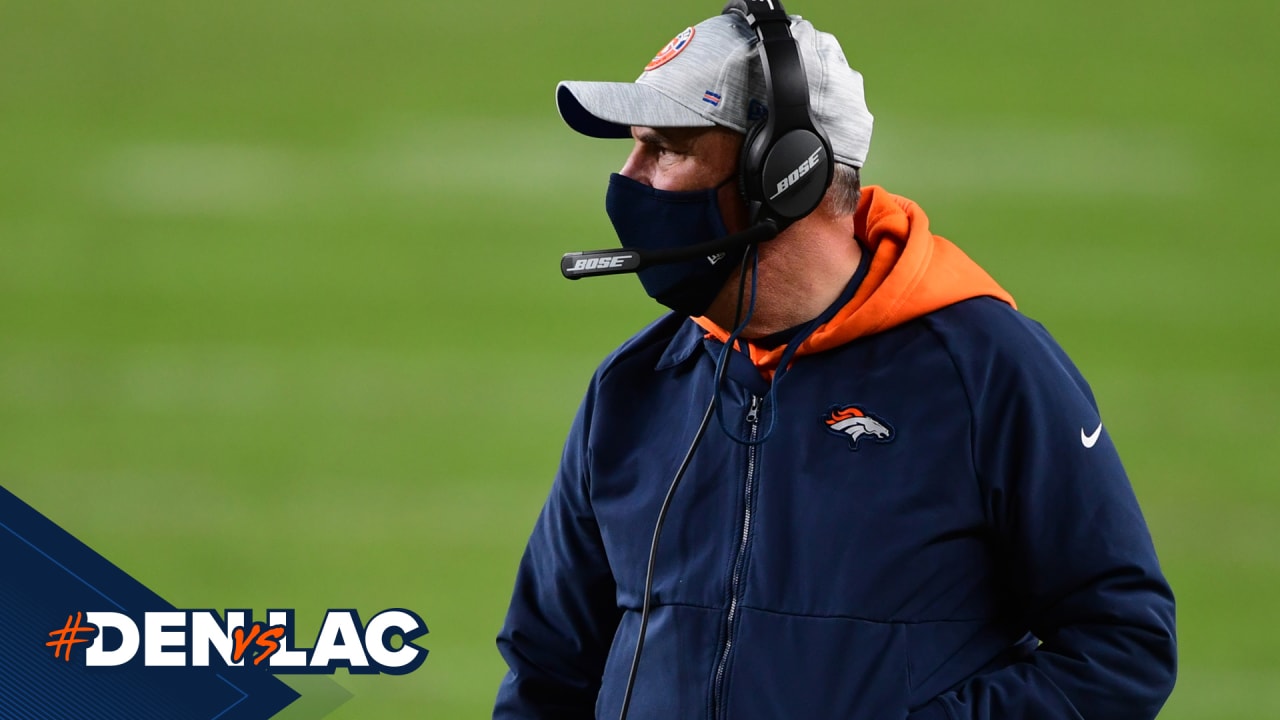 ENGLEWOOD, Colo. — A season ago, the Broncos began the season with a 3-8 record that virtually eliminated the team from playoff contention.
But rather than continue to accrue losses, the Broncos rallied to win four of their final five games. Some of the team's newfound success came as a result of Drew Lock's insertion into the lineup, but Head Coach Vic Fangio said Thursday the Broncos have a standard that remains regardless of their record.
"I just think it's the foundation that you set from Day 1 that you're going to play hard," Fangio said. "You're not going to accept anything less than that. The players need to hold themselves accountable for that, [and] obviously as coaches we need to do that also. I think it's just become a good habit for these guys that they're going to play hard."
The Broncos will aim to replicate that late-season success in 2020, as a 3-1 record to close the year is still within reach.
And while a 7-9 record wouldn't change the Broncos' playoff hopes this season, it would again reiterate the team's commitment to playing hard despite the circumstances.
"Broncos Country expects a lot out of us, and I wouldn't want it any other way," Dalton Risner said Thursday. "I'm not resentful towards that. I love how you guys as media members expect more. I love how our fan base expects more, because there's some teams that haven't won a Super Bowl in 50 years. There are some teams that losing seasons is what they do. Here at the Broncos, we're used to winning Super Bowls. We're used to having winning football seasons, and we realized that we haven't done that the last two years and we have to be better."
That change begins with playing a more consistent brand of football, according to Risner.
"I'm not a head coach, I'm not the GM of this team, all I can tell you is that we're a young football team — and these aren't excuses — but we're a young football team and some of our best players are out," Risner said. "Courtland Sutton, Von Miller, Mike Purcell — I could go on and on about guys that are out. Our secondary is low as well. When it comes to consistency, we can't go and play the Panthers — I realized that they were a 4-9 team at the time — and play the way we did on offense and then come back and play the way we did on offense against the Bills. There are so many things that go into it, and it's all about consistency. It's all about all 11 guys on the team doing their job every single play, and I truly believe that the more time we get together as an offense and the more time we get together as a team, as one — the more snaps we get, the better we will get with consistency. Drew will get more consistent, I will get more consistent, the offensive line will, our running backs, our wide receivers, and I think consistency is where you see good football teams. You look at the teams that are in the playoffs now, and I think they are some of the most consistent teams in the league. You don't look at very many of those teams and you look at them as being inconsistent. They're pretty consistent football teams. … [I] think consistency is exactly what we have to be better at."
https://www.denverbroncos.com/news/broncos-continue-to-fight-maintain-standard-despite-record