Broncos' defense prepares for tough challenge vs….
3 min read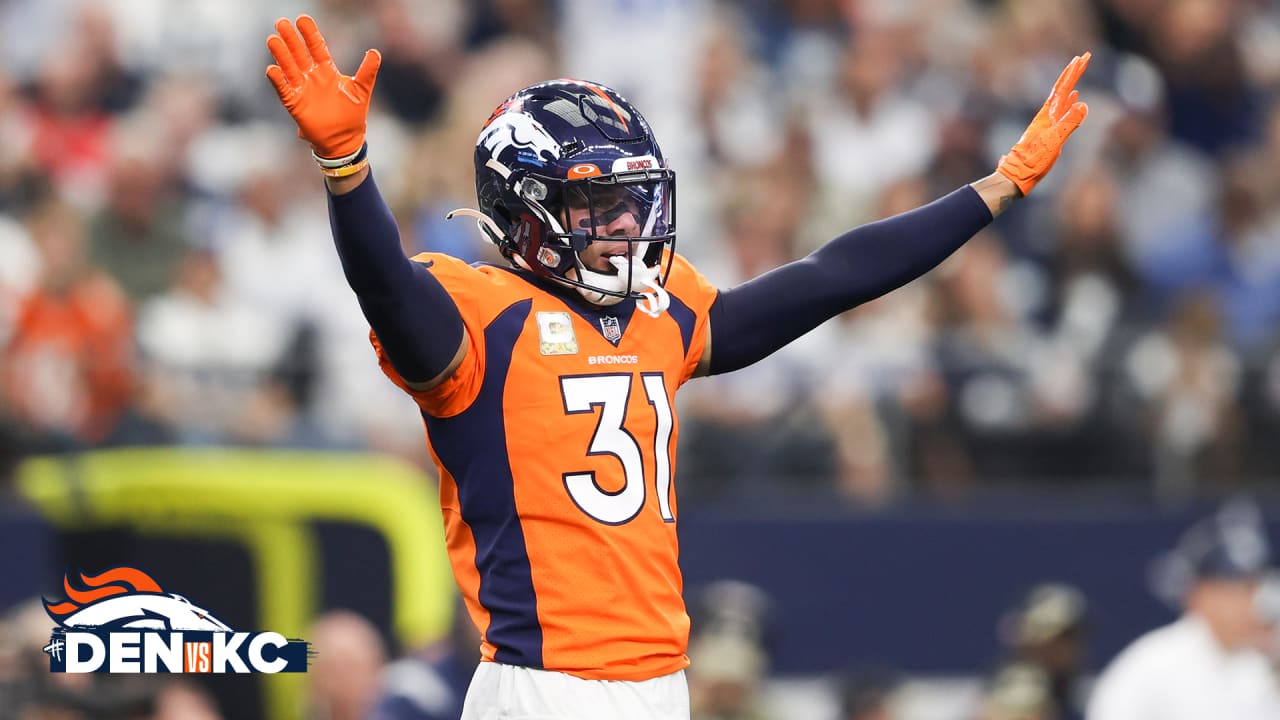 ENGLEWOOD, Colo. — The Chiefs are going to make plays.
Even with a near-perfect defensive effort, Kansas City's explosive offense is going to gain yards in chunks at times.
As the Broncos looks to slow Patrick Mahomes and the Chiefs and earn their first win over Kansas City in 11 tries, the key will be in how the team responds to those plays.
"You know one thing — when you play a game like this, they're going to have some positive plays," Defensive Coordinator Ed Donatell said Thursday. "The quicker you can learn from them and move on really matters because you've got to play the next one. There are all phases of the game, and sometimes you have to make a stand in the red zone to finish things. It is demoralizing. You can have a great call and have everybody in the perfect position, and [Mahomes] makes a special, special throw placement on you and you just move on. Move on to the next one because that's what counts."
The Chiefs actually have one fewer pass of at least 25 yards than the Broncos, but they've shown signs of explosiveness in recent weeks. Against the Cowboys in Week 11, the Chargers posted six plays of at least 20 yards, and they posted seven such plays the previous week in a rout over the Raiders.
Wide receiver Tyreek Hill's numbers have slipped — his 11.1 yards per reception are the lowest total he's posted since 2017 by at least three yards — but he maintains his impressive speed and is on the verge of another 1,000-yard season. Tight end Travis Kelce, meanwhile, is on pace for the third 100-catch season of his career and may also break the 1,000-yard barrier.
"I don't know if anybody has really just shut him down, but you'll see [CB] Pat [Surtain II] on him, you'll see [S] Justin [Simmons] on him, you'll see [S] Caden [Sterns] on him — we'll be sharing the duties on him," Donatell said of covering Kelce. "There will be times when he'll be doubled. It takes everybody. We have some quality guys that can match up with him."
Of course, the challenge presented by the Chiefs is about more than pure talent. Chiefs head coach Andy Reid has developed a reputation as one of the league's best offensive play callers, and he's likely to challenge the Broncos' defense with pre-snap movement, run-pass option plays and deep shots down the field.
"These guys are really good," Head Coach Vic Fangio said. "They do a lot of things, and it's a challenge. Enjoy [the challenge]? I don't know about that, but it's a challenge for sure. They do the RPO's [and] they do it a good bit. They throw it deep a lot, and they've got a lot of speed. There's a lot to stop there."
https://www.denverbroncos.com/news/there-s-a-lot-to-stop-broncos-defense-prepares-for-tough-challenge-vs-potent-chi