Broncos 'hit the jackpot' as NFL.com grades 2021…
2 min read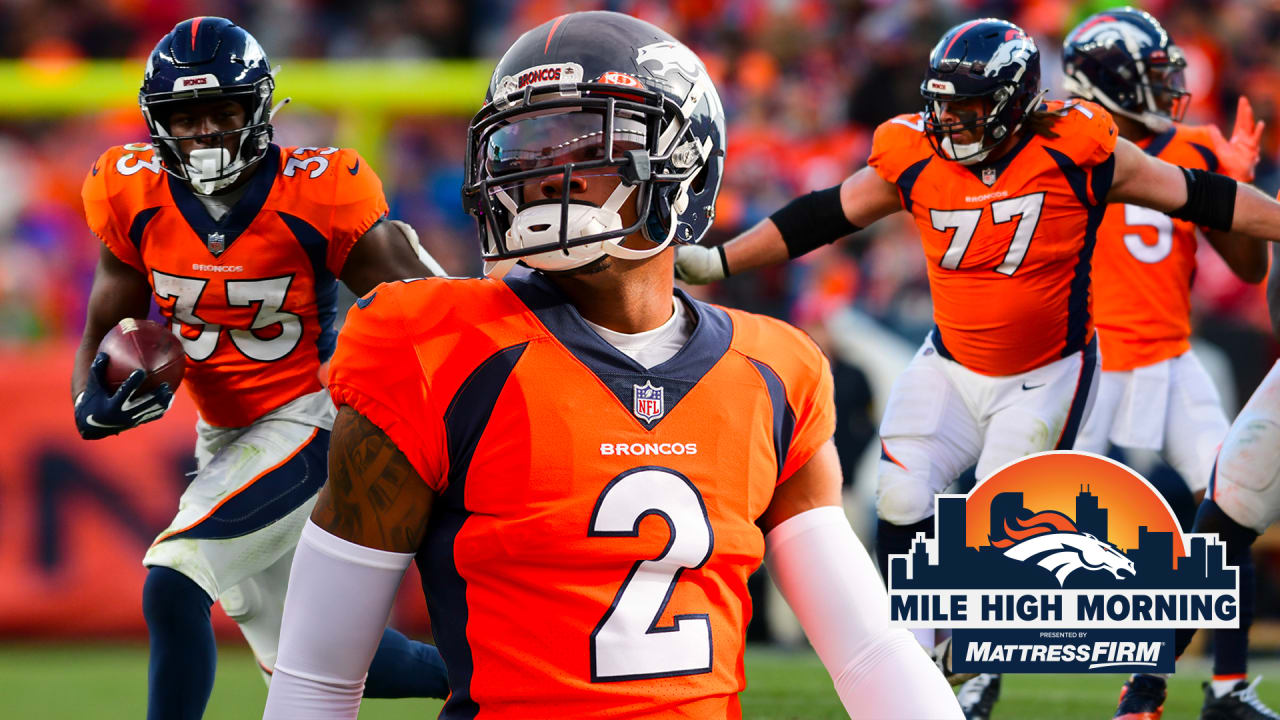 The Lead
Now that the season is fully in the books, NFL.com's Nick Shook is taking a closer look at each team's 2021 draft class and grading how the season played out for the rookies.
The Broncos earned an A-minus, good for No. 2 in the division, as they got particularly impressive contributions from first-round pick Pat Surtain II, second-round pick Javonte Williams, third-round picks Quinn Meinerz and Baron Browning, fifth-round pick Caden Sterns and seventh-round pick Jonathon Cooper.
"Well, the Broncos certainly knocked their first two picks out of the park," Shook wrote. "Surtain quickly validated Denver's selection with his first career interception in Week 2. He finished with four picks, made the PFWA All-Rookie Team and was PFF's 41st-graded corner in 2021, just behind Colts Pro Bowler Kenny Moore. Williams is Denver's long-term answer at running back, having averaged 4.4 yards per carry while scoring seven scrimmage touchdowns and breaking 1,200 scrimmage yards."
But the Day 2 and Day 3 picks also shined, as Shook notes.
"Meinerz has a promising future ahead of him after appearing in 15 games (nine starts) and earning a top-40 PFF grade among guards," Shook wrote. "Browning was an effective player, transitioning from a special-teams contributor to a starter from Week 8 onward. Sterns figures to replace Kareem Jackson (33 years old and headed for free agency) going forward, and he showed potential with a couple of interceptions in 2021. … Cooper was a nice Day 3 discovery, tallying 38 tackles (four for loss) and 2.5 sacks as a rotational player while also filling a special teams role."
https://www.denverbroncos.com/news/mile-high-morning-broncos-hit-the-jackpot-as-nfl-com-grades-2021-draft-classes