Broncos honor Demaryius Thomas, earn 38-10 win…
2 min read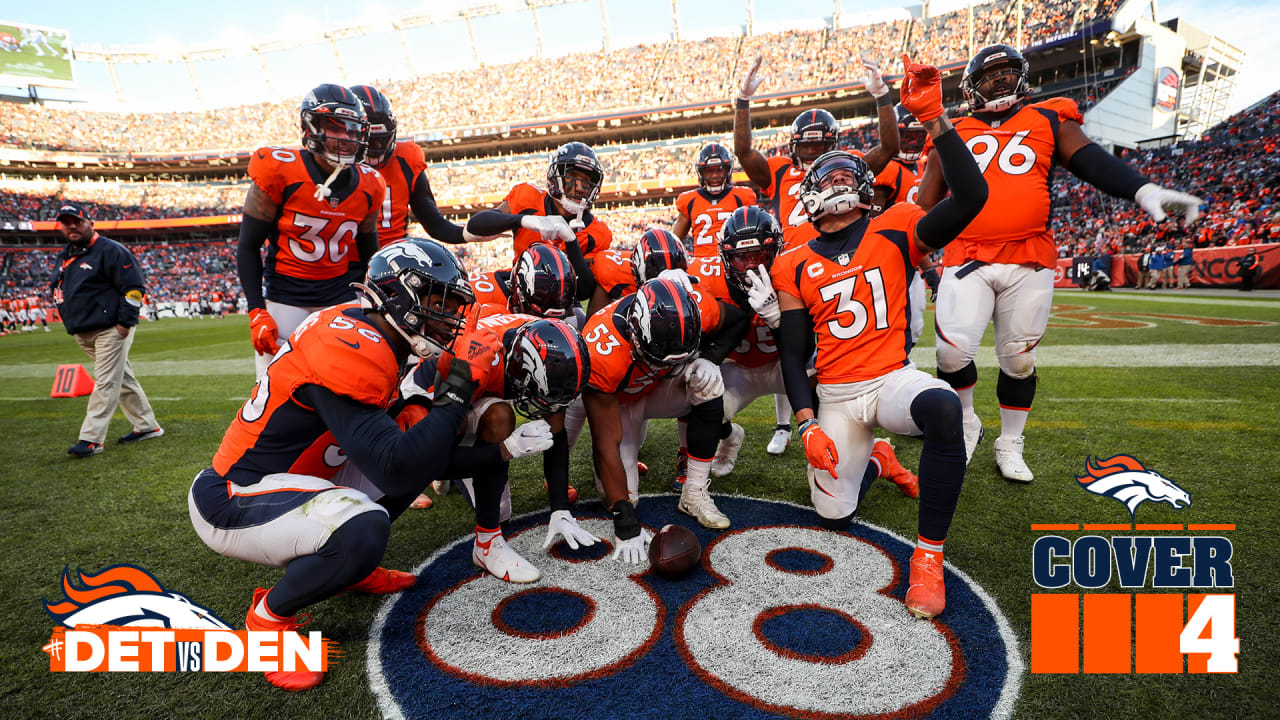 DENVER — With the win already in hand, Justin Simmons laid out for an interception.
The pick, his fifth of the season, came midway through the fourth quarter with the Broncos holding onto a 21-point lead.
The Pro Bowl safety was nearly horizontal as he hauled in the interception off Jared Goff — but the aftermath of the highlight interception was far more impressive.
After the pick, Simmons got up and sprinted a few yards to where the number 88 was painted on the Broncos' sideline. He slammed the ball down on the logo as his teammates gathered around him.
On an emotional day in which the Broncos honored Demaryius Thomas, who tragically passed away at the age of 33 this week, Simmons' interception was the exclamation point.
On the heels of tragedy, the Broncos were able to earn a 38-10 win that kept them in the AFC playoff picture. It was a complete victory, as the Broncos ran the ball effectively and played solid defense against the now 1-11-1 Detroit Lions. The Broncos' 28-point win handed the Lions their second-largest loss of the year.
As Broncos fans chanted "D.T." late in the game, though, it was clear that Denver's win meant far more than just another step toward a playoff berth.
These were the players and plays that made a difference in the Broncos' win over the Detroit Lions.
https://www.denverbroncos.com/news/cover-4-broncos-honor-demaryius-thomas-earn-38-10-win-over-lions-to-stay-in-play